guide to london in January
What To Do In London in January
Whether you are planning your first trip or the following ones, London has more to offer than you can possibly take in at one time. So if you are looking for things to do in London in January, then you have come to the right place.

It's a great time to visit the city and enjoy all the other events that are happening, like the start of the new year.
During the first days of January, you can still enjoy the decorations along many prominent roads and decorated shops. The sale season is in full swing and it is fun to be in the capital exploring the variety of product offerings on offer. 
If you have any doubts about what to do if the weather is very cold, there are plenty of activities indoors, though cannot be done in one trip. Have a look and take your pick.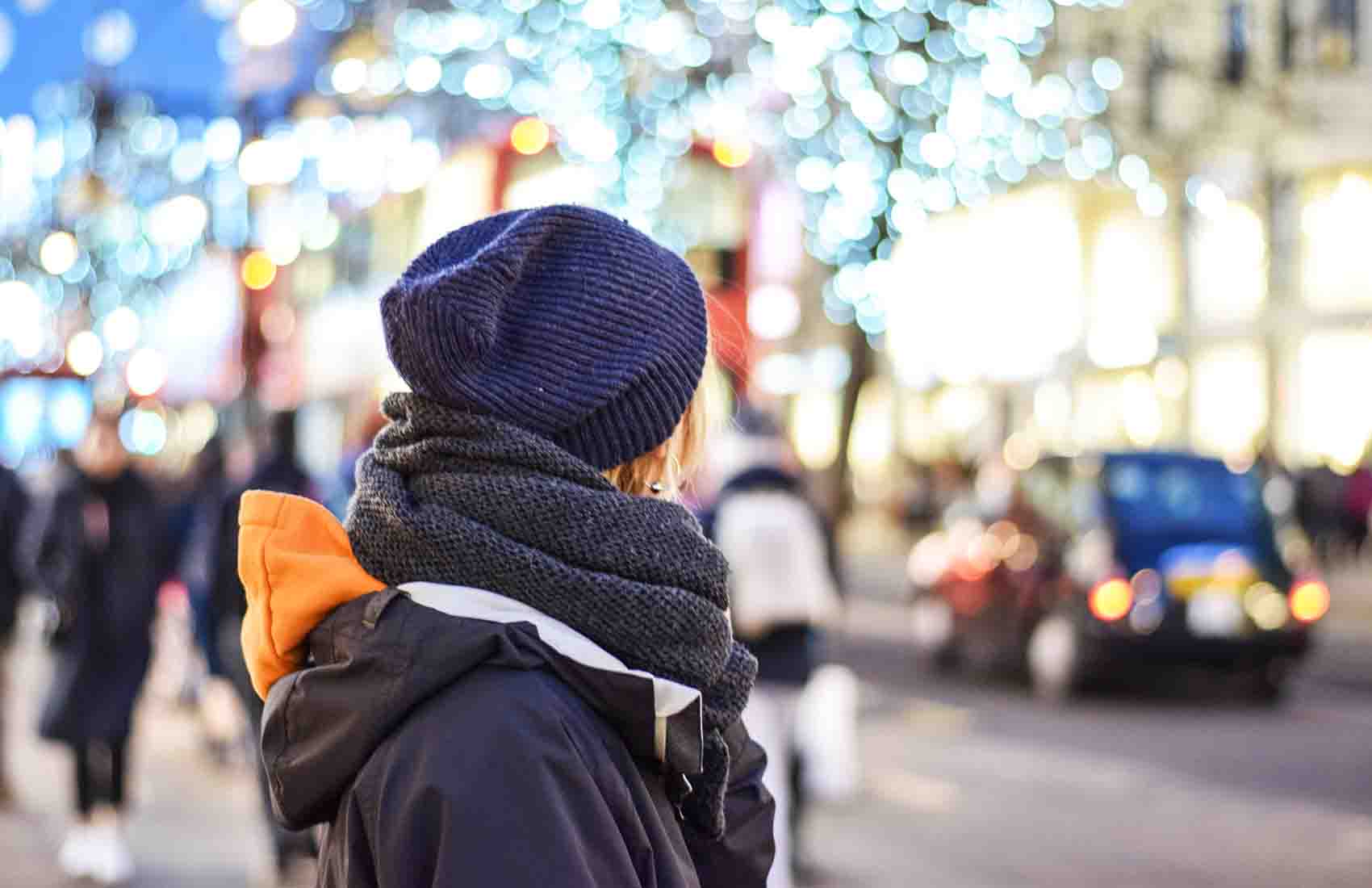 London in January
10 best things to do in January
The London New Year's Day Parade (LNYDP) is the annual parade held at the West End through the streets held on the 1st January. It starts at noon from Piccadilly, Trafalgar Square, Whitehall and Parliament Street with 10000 performers.
You can watch the New Year's fireworks from the Embankment in order to welcome the new year in style.
There will still be Hogwarts in the Snow tours going on at least until the first week in January if you want to take part.
Take the last opportunity to visit Winter Wonderland held at Hyde Park till the 2nd January and Christmas at Kew at the Royal Botanic Gardens till the 8th January 2023.
You can spend an afternoon strolling through a gorgeous London park at leisure, which is a great way to spend some time with the family.
The Winter Sales are a great time to go shopping in London.

Visit the top department stores and main shopping areas

 during the January sales to find the best bargains.
During the month of January, you can enjoy Disney on Ice or open air ice rinks in London.

Towards the end of January, the Chinese New Year celebrations will take place. You will not want to miss the exciting parade, performances, and displays that will be held in and around Chinatown during this time.
The best way to take shelter from the cold is to curl up in front of a warm roaring fire and savour a hearty pub meal while drinking beer or wine. There are many pubs in London where you can do this.

Get a taste of London's most magical season by joining this Christmas walking tour. Take in the festive glow of Regent Street's Christmas lights, as well as Mayfair's fashionable shopping district, as well as themed attractions in the area.
Weather in london in January
There is no doubt that London experiences very cold weather in January. Whenever you are outside, it is important to keep yourself well bundled up. Since the climate is very cold and rainy, you must pack warm clothes and also get a waterproof warm jacket and umbrella.

January in London is very cool and wet but somewhat milder than many other northern European cities. Read our guide about the weather in January to get a better insight about what to expect.
top tours in london
Now, in a city like London, there are plenty of things to do to keep you busy without having to go out of your way. But if you want to see the best of London, you should definitely go out and see the things you can't miss.

London is very well-known for their variety of tours, they make you feel like you're going on a fun, exciting trip.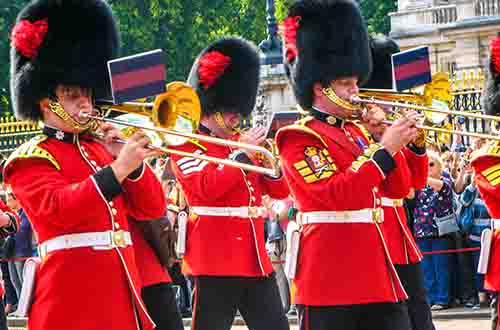 Changing of the Guard & Westminster Walking Tour

On this guided walking tour of Westminster and the Changing of the Guard, discover the British tradition of pomp and pageantry. A local guide will take you to two iconic London landmarks in one morning.

Hop-On Hop-Off Sightseeing Tour
The best of London is at your fingertips while onboard a double-decker bus. Use your pass at any stop and you can get on and off at any time. The onboard audio commentary offers insights and engaging commentary.

The London Pass with access to 80+ attractions

See all that London has to offer with a 1, 2, 3, 4, 5, 6, or 10 day pass, you can take advantage of the freedom to hop-on and hop-off buses wherever you want. Enjoy access to over 80 London attractions, such as Westminster Abbey and the Tower of London Zoo, Windsor Castle, and many more.

Take a hop-on hop-off bus tour to explore London's top attractions and landmarks.
The digital guide contains instructions for each attraction, so you can make the most of it.
Instantly download the London Pass to your mobile device.
Passes are available for 1, 2, or 10 days, depending on your preference.
Find out what attractions you can enjoy.
Take advantage of a wide variety of top landmarks and attractions.
Why not take the opportunity and book the London Pass Now
Best theatre shows in London
In London's West End, you don't want to miss out on seeing one of the many theatre shows on offer. In the world of theatre and musicals, London has some of the best shows to offer.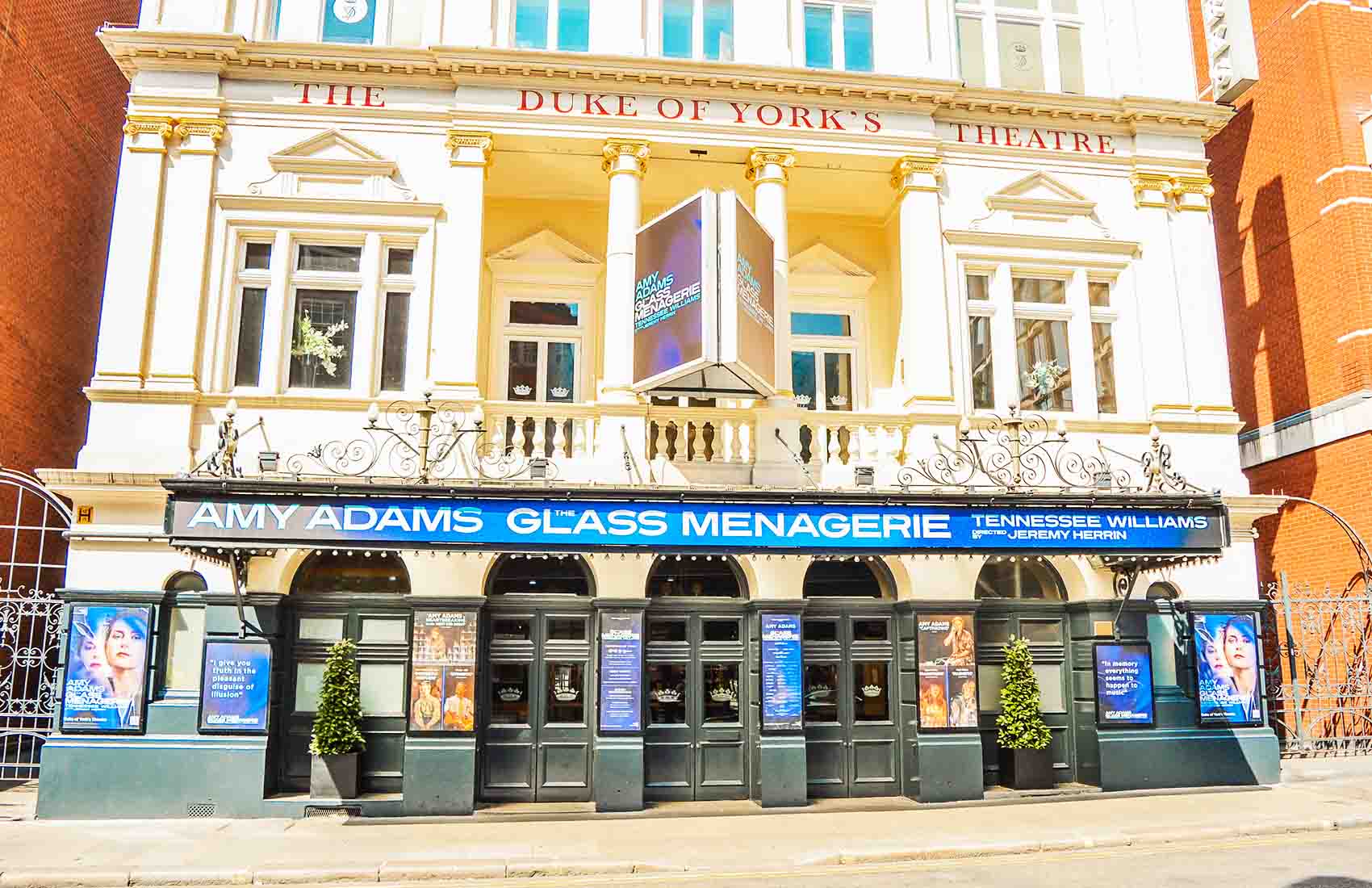 London In January - Duke of York's Theatre
Matilda – The Musical

The Musical tells the story of a brave little girl who takes a stand and changes her own destiny, armed with a vivid imagination and a sharp mind. It is based on Roald Dahl's famous children's book.

Frozen The Musical

You'll fall in love with Frozen musical London again once you see more songs and stories based on the blockbuster Disney film. It's a story about love, hope, and discovery.

There is a high demand for tickets and seats, so it is advised that you book well in advance.

best tourist tours in london
Taking a day trip outside of London is one of the best ways to explore some of the top attractions. Almost all of them are affordable, and you will get to explore the countryside, the surrounding historical marvels with a guide and coach for an enjoyable and relaxing day.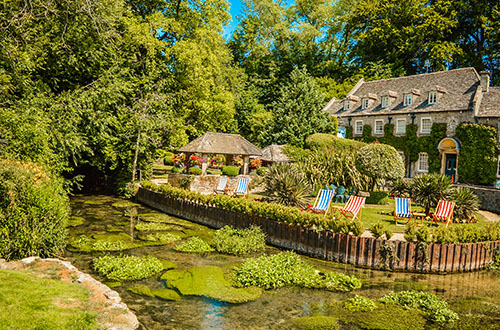 Full-Day Cotswolds Small Group Tour
Take a relaxing day trip from London in an air-conditioned minibus and explore the best of the Cotswolds with free time between stops. Green landscapes, quaint villages, and stone cottages with honey-colored stones decorate this region.

Stonehenge Half-Day Tour with Audio Guide
The mythical Stonehenge is one of the most famous prehistoric monuments in the world. Take the bus out of London and head up to one of the most famous prehistoric monuments in the world.
fun Adventure experiences in London

Want to have a different taste to your day in London? Check out these two tours that will definitely spice us your day in the capital city.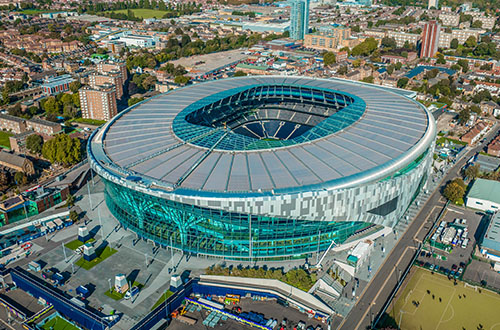 London: Tottenham Hotspur Stadium Tour

Follow in the footsteps of your favourite players by visiting the Tottenham Hotspur Stadium behind the scenes. Place yourself in the club manager's shoes at the Press Auditorium. Find out more about the retractable pitch.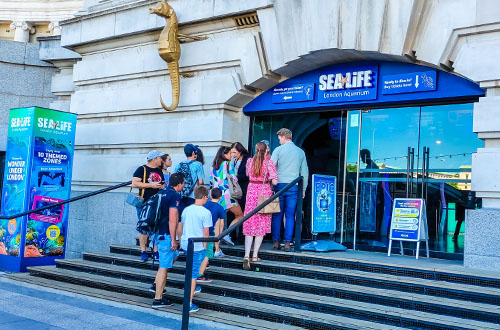 London: Sea Life & London Eye Combo Ticket

Get a 10% discount with this combo ticket discovering two iconic attractions at the Southbank: Sea Life London Aquarium to marvel at the magical underwater world. And the London Eye enjoying a panoramic views of the city.

tourist attractions in london
London's landmarks are well-known around the world, so here are two of them for those who are curious about them. There is also the chance for you to visit these locations directly by clicking on this link, which will take you to the tours section.

Buckingham Palace

There is no doubt that Buckingham Palace is the official London residence of the King, as well as the focus of national and royal celebrations. It is a very popular location where people meet for the regular Changing of the Guard ceremony.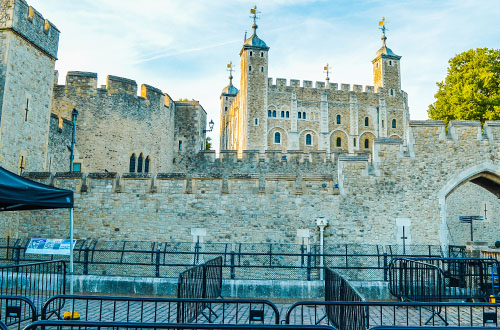 Tower Of London
On the north bank of the Thames, in Central London, stands the Tower of London, a historical castle, and it is the official residence of His Majesty's Royal Palace. It is a landmark historic fortress where construction was started in 1066 by William the Conqueror.

Is January in London a good time to visit?
When planning your visit to London during January there could be a few good reasons why you should visit during this month. Mainly due to the fact that Christmas is over and sales could be found at most of the shops, tourists have declined so you can take better advantage of the attractions.
how expensive is london in January
In January, travellers on a budget can travel to London at the cheapest rate of the year. Hotel discounts are still available, and many January sales are still taking place across the city. London is less crowded in January than at other times of the year.

how busy is london during this time
Summer vacation and winter holidays are the times when London sees the most crowds, whether local or from abroad. It is highly recommended to go during the off-season - from January to April and then again from September to November - in order to avoid the crowds.

where to stay
It is good to play for your accommodation close to what you wish to do though with the efficient London transport it is very easy to reach every corner of London in a short while.

If you are coming specifically for sales, choose the area where you intend shopping and find the closest accommodation. If for a show or two at the West End.
If you wish to stay in the centre it is surely Westminster, and you will be just in the centre enjoying the lively life style of workers, shoppers, and tourists walking around attractions and landmarks.
Check out Booking.com to see the best rates and also read about the best neighbourhoods in London.
In conclusion, we hope this page provided you with an insight into London in January. We also hope that you've gained some insight into planning your holiday to London. If you're here, you might want to see what December or February will have to offer.
Want To Share This Page On Pinterest? Pin It Here!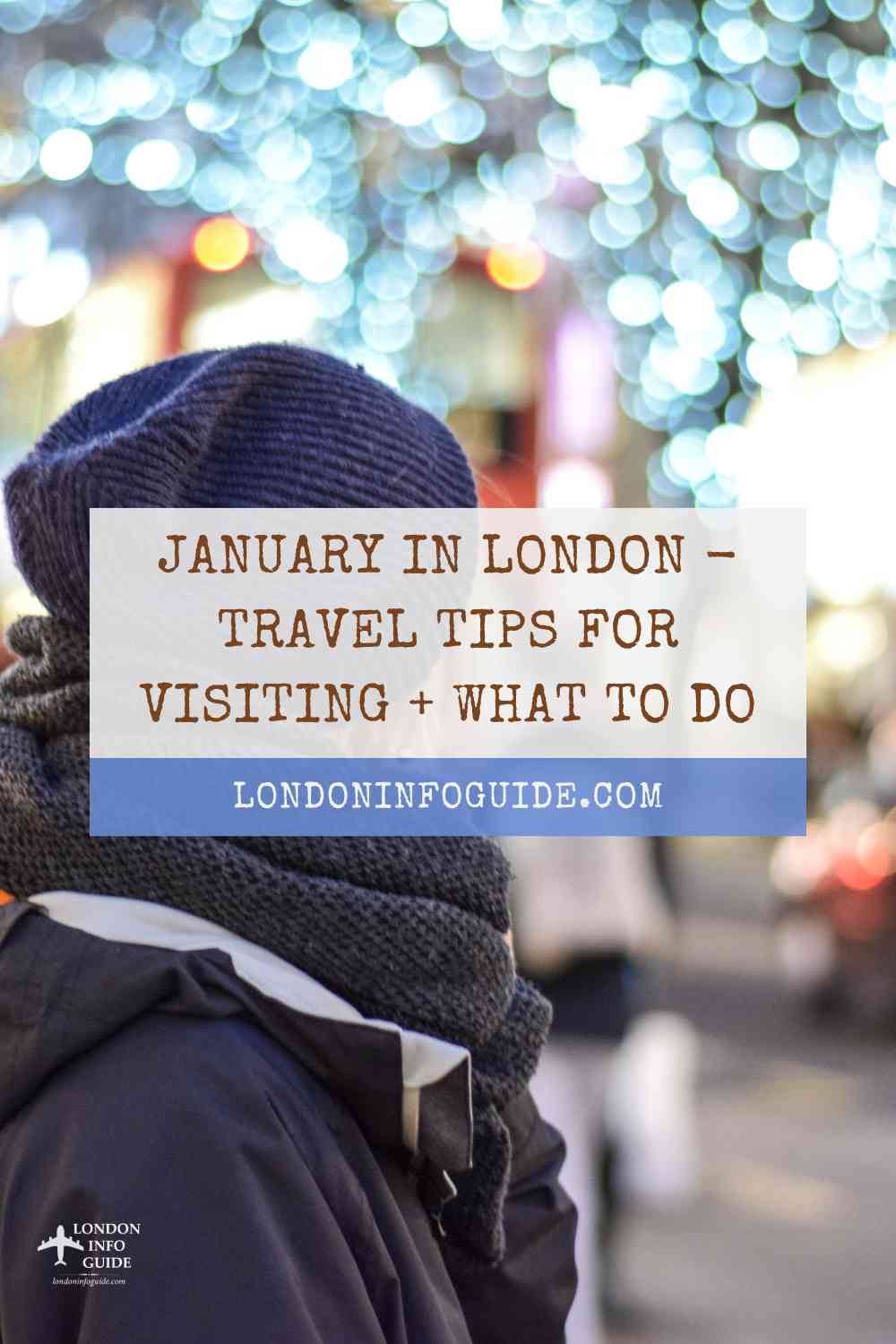 Photo sources
want to share what you read? share below