visiting london in february
the best of the City's Off-Peak Season
The attractions in London in February are the same as those throughout the year, but since the weather is very cold, you might want to go for attractions that are inside the city instead.
Since London is such a popular destination, there are many attractions that are sure to satisfy any taste you may have. At the same time do not let the rain spoil your moods to go out and enjoy beautiful London.
February brings with it Valentine's Day, an added bonus for those who wish to be more romantic with their loved ones.
Below we have some suggestions for your time in London, so read them and decide which ones you like to best.
Spitalfields Market London
11 best things to do in February
Experience the delights of afternoon tea on a traditional double-decker. Visit the London Eye, Tower of London, and St. Paul's Cathedral.
Experience authentic 19th-century London on a Jack the Ripper Guided Walking Tour and learn about some of the East End's most interesting history.
Take advantage of Oxford Street's shopping opportunities. It is the shopping Mecca in London definitely an experience like no other.
Madame Tussauds, the world-famous wax museum in London. The museum is home to 250 lifelike celebrity figures. Get close to your favorites on a tour.
Take a tour to visit platform nine and three-quarters which was the train platform from which students board the Hogwarts Express.
On a cruise along the River Thames, you can enjoy afternoon tea, delicate sandwiches, and cakes. Meanwhile, you will see many historical buildings while cruising.
Among the streets of Camden Town you can find market stalls, street food stalls, and live music venues.
Kew Gardens, also known as the Royal Botanic Gardens at Kew. The park is beautiful in all seasons, with activities for all ages.
Take a leisurely boat ride on the Regent's Canal between Little Venice and Camden Market while you are in London.
The Shard's 72nd floor provides the best views of London. Experience a 360-degree panoramic view of the sprawling metropolis.
You will find several unforgettable possibilities for a special Valentine's Day if you happen to be in London over Valentine's Day.
london Weather in February
The rainy weather gets better during February but still be prepared and get the adequate clothing in order to be well protected and covered in order to enjoy your holiday to the full.

Also due to the rain, the temperature will still be quite low but slightly warmer than January. We still recommend to bring and wear very warm clothing and if you tend to feel very cold, choose to stay indoors.
If temperatures drop quite low, you might have the possibility yet not guaranteed to enjoy some snow.
top tours in london
You are sure to be tempted when you decide to take a trip to London in February to select interesting tours that you have been hearing or reading about. The following are two of the most popular tours.

If you are not interested in them, you can click on one or keep browsing other tours where you can make find other possibilities.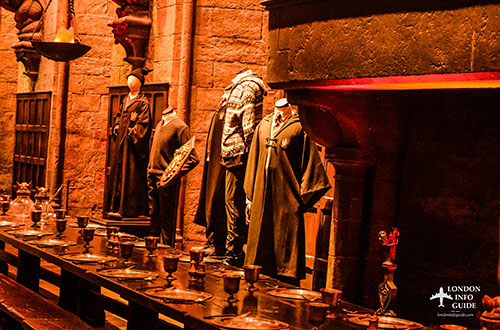 Harry Potter Warner Brothers Studio Tour & Transfers

You can visit the Warner Brothers studio for a whole day by taking the bus from central London. Experience the costumes and props of Harry Potter characters to get a feel for the Harry Potter movie sets.

London by Night Sightseeing Open-Top Bus Tour

Against the backdrop of the night sky, this 90-minute tour will take you through London at night. If you want to see them all, you can take the sightseeing bus to the London Eye, Big Ben, and Trafalgar Square.
London pass for 80+ London Attractions
With a 1, 2, 3, 4, 5, 6, or 10 day pass, you can explore everything London offers. It is possible to hop-on and hop-off buses wherever you wish. Visit Westminster Abbey, the Tower of London Zoo, Windsor Castle, and more than 80 other attractions in London.

Explore London's top attractions and landmarks on a hop-on hop-off bus tour.
You can make the most of the digital guide by following the instructions for each attraction.
Your mobile device will immediately be able to download the London Pass.
It is possible to purchase passes for 1, 2, or 10 days, depending on your preference.
You can enjoy a variety of attractions.
Explore the top landmarks and attractions in the area.
Purchase you London Pass from here.
Best theatre shows in london
Theatre performances are an essential part of any trip to London's West End. From world-class plays and musicals to comedies, dance performances, and operas, there is something for everyone.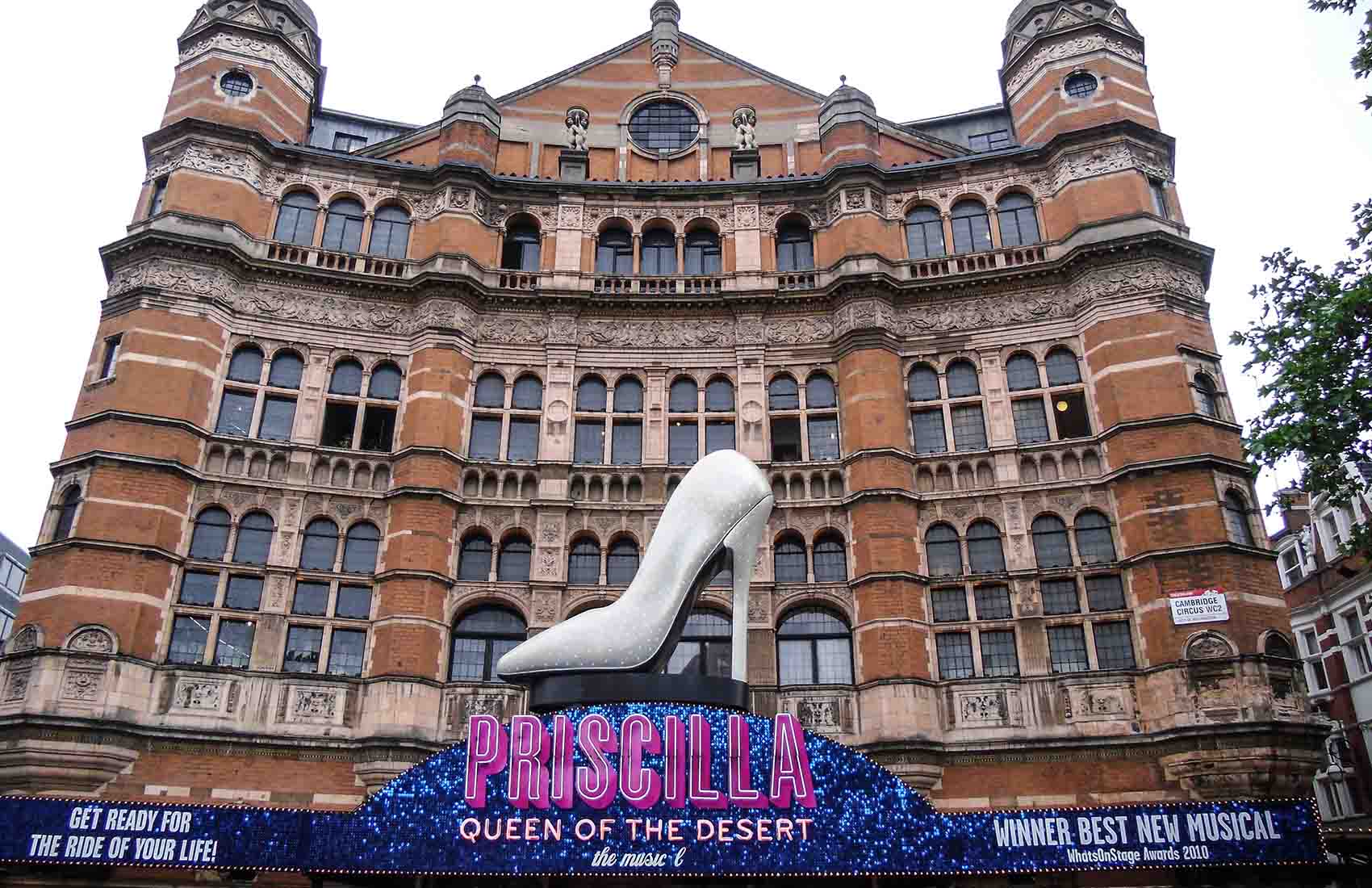 London in February - Palace Theatre
Mary Poppins
Mary Poppins is a 1964 American musical fantasy movie filled with irresistibly entertaining songs such as A Spoonful of Sugar, Supercalifragilisticexpialidocious, and Let's Go Fly a Kite, among others.

Back to the Future

Back to the Future, a 1985 movie with timeless music from the '80s and '50s, is still considered as a pop culture phenomenon that remains to this day.

We have an interactive seat map with live availability from the box office so you can get your tickets online.

best tourist tours in london
Take a look at what tours are the most popular at the moment and see what you think. Among them we are suggesting two that are sought after all year round. Make sure that you plan your well to this great city.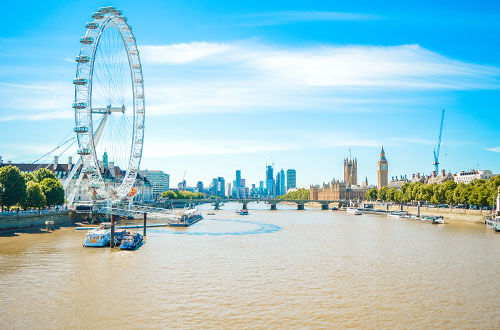 Westminster to Greenwich river thames cruise

Take a river cruise from Westminster Pier to Greenwich for the best views of London. Live commentary is provided on board the River Thames cruise, while you get to see some of London's most iconic sights in the process.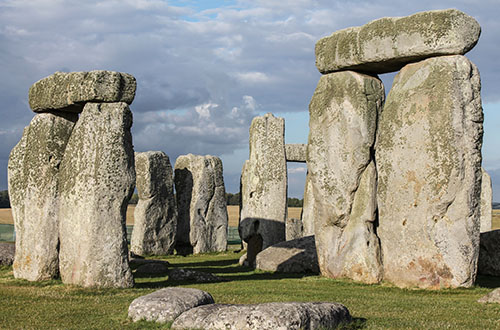 Stonehenge Half-day Morning or Afternoon Tea
An audio guide provides expert commentary on a half-day tour from London to Stonehenge enjoying the beauty of Salisbury Plain by driving through it. At Stonehenge you will have over 2 hours of free time.

fun Adventure experiences in London

The city of London is known for being a great place to explore, and you will have a great time if you are lucky enough to take the plunge for an adventure experience.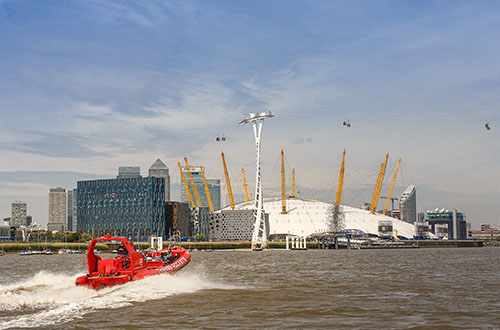 River Thames Speed Boat Tour

During a River Thames boat cruise, you can speed up to 35 mph and do massive donuts in the water in a section of the River Thames where speed limits do not apply. Discover London's history and visit landmarks like the London Eye.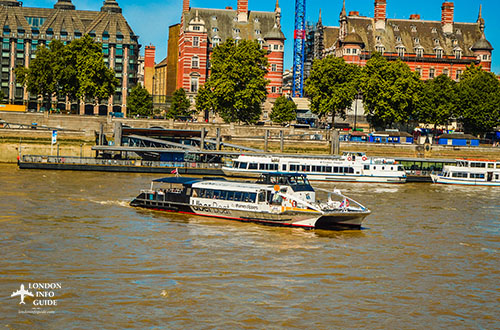 Uber Boat by Thames Clippers and Cable Car Ticket

Board the Thames Clippers for a fast and frequent journey on London's river. Then get a different perspective on the river by gliding across it on the Emirates Air Line cable car.

tourist attractions in london
Big Ben and Tower Bridge are amongs the top tourist attractions and amongst the most visit in London. Take advantage of visiting these beautiful landmarks and capture memorable moments.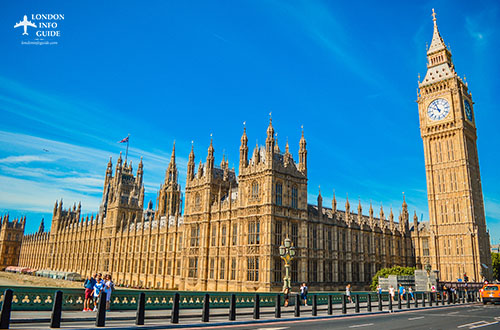 Big Ben in london
The Great Bell of Westminster Clock, also known as Big Ben, is one of the most famous clocks in the world. There are many iconic landmarks in London, and this one is no exception. As part of Elizabeth II's Diamond Jubilee celebrations in 2012, the tower was renamed Elizabeth Tower.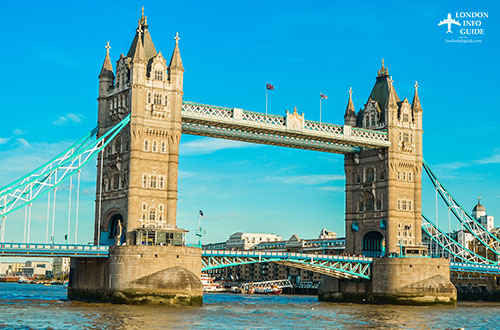 Tower Bridge
Located at the East End of London, the Tower Bridge crosses the River Thames and is very popular with tourists. Each tower is 213 feet (65 meters) high and has two horizontal walkways at the top. Enjoy panoramic views and a tour of its history.

frequently asked questions about february in london
February is pretty much a low season month with prices that vary. Even though it is cold, people do prefer coming now since there will be less crowds.
The most affordable time to go is almost always during the winter months of January and February, since the holiday season has past and there isn't much going on in the city during those months when there isn't much to do. During the off-season, hotel rates are rarely lower than during the off-season, one reason why London is almost always crowded.
Because it is winter, February has lower rates, fewer crowds, and fewer queues. Cold weather tends to draw fewer crowds. Also, you can enjoy what Londoners do for Valentine's Day with many opportunities to surprise your loved one in London. 
where to stay
If a newcomer is visiting for the first time, he will want to know where to stay. Hotels and accommodations are plentiful, and there is sure to be one that suits your needs and your budget. 

If you were coming back for your second and third time, you would have already considered returning and where? As a result, you would have already considered either staying in the same area or moving to the area near other attractions that might suit you better.
In order to get your interest in starting your evaluation, especially if you are a first-timer, we have come up with a few proposals.
Check out Booking.com for convenient rates and while you are here also check the best places to stay in London.
Lastly, we hope this page has provided you with an insight into London in February. As well as giving you some insights into planning your holiday to London, we hope you've learned some useful tips. While you are here, also consider checking out January in London or March in London to see what they offers.
Want To Share This Page On Pinterest? Pin It Here!
Photo sources
Spitalfields Market - Image by Hulki Okan Tabak from Pixabay
Palace theatre - Image by antonio sanchez from Pixabay
Stonehenge - Image by Pexels from Pixabay
River Thames Speed Boat -

Thamesrockets

,

CC BY-SA 4.0

, via Wikimedia Commons
want to share what you read? share below