London Weather In February
london weather in february
What to Pack and Wear and Things to Do
The London weather in February is wet and cold, so wrap up well. Wear warm clothes when you are going around London, especially if you plan on touring the city on foot. In the winter months, you can always warm up by visiting some indoor locations and also stopping for a nice warm English cup of tea.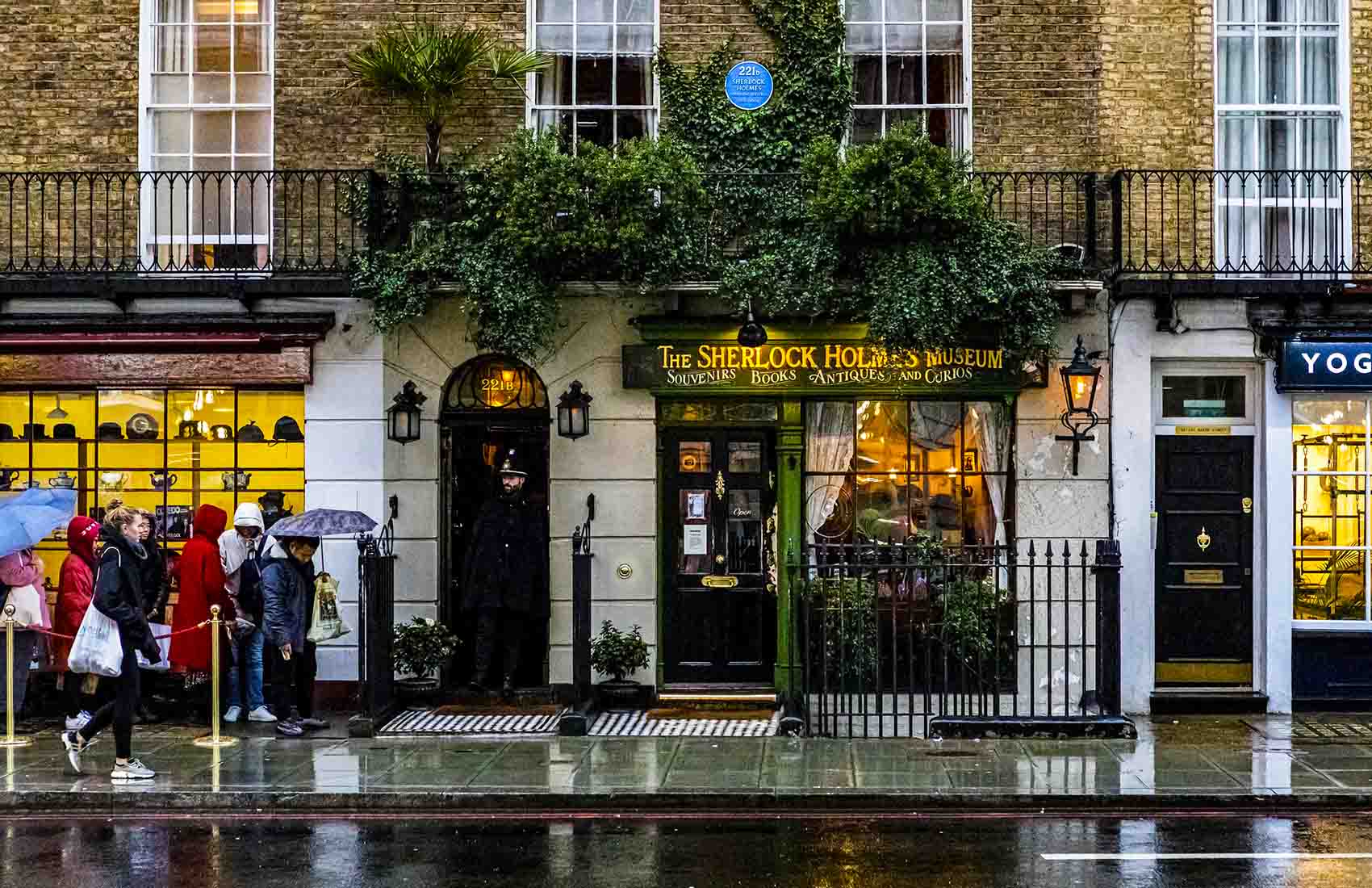 A Rainy Street in London
What to Find During This Month
statistics of london weather in february
Average Temperature: Highest 9°C (48.2°F) | Lowest 2.7°C (36.9°F)
Average Daily Temperature: 4.9°C (40.8°F)
Total Hours of Sunshine: 81
Average Daily Hours of Daylight: 10
Rainfall: Depth 45mm (1.77") | Days: 9.5
Humidity: 82%
Days of Air Frost: 6.2

UV Index: 2
Weather in London compared to other Cities
New York City, NY, USA: 0°C (32°F)
Dubai, United Arab Emirates (UAE): 20.7°C (69.3°F)
Paris, France: 4.6°C (40.3°F)
Los Angeles, California, USA: 12.2°C (54°F)

Tokyo, Japan: 5°C (41°F)
Rome, Italy: 7.8°C (46°F)
is february the best time to visit london?
If you have a particular budget, than February is the month to visit. Apart from that crowds will be low due to people not visiting due to the cold. You will need to bring very warm clothes and think of layers.
The Streets of London
what should i pack or wear?
Compared to other northern European cities, London has slightly milder temperatures in February, but it is still very chilly and rainy, though with a little less rain than in January. Whatever time of year you visit London, there are certain essentials you should always pack, especially for a chilly winter.

Since the entire month is freezing, wearing warm clothing is necessary. However, keep in mind that accommodation, interior events, any indoor locations will have central heating; as a result, avoid dressing excessively warmly.
When out and about, it's best to have a raincoat, especially with the unpredictability of the weather. Additionally, having an umbrella on you at all times is a good idea.
The items listed below are necessities that you must bring with you in order to stay warm when visiting London.
Boots, waterproof shoes and sneakers – These are the recommended shoes to bring with you during this month.
Long Sleeve Tops & Sweatshirts – A few of each are recommended, but it always depending on the length of your holiday.
Jeans and Trousers and Tracksuit Trousers – It depends what you feel more comfortable in, but all are good for the weather in London. Jeans are mostly best more during the day.
Rain and Winter Jacket – These are a must for the whole holiday.
Scarf, beanie, and gloves –  In addition to keeping you warm, these can be easily removed indoors.
Leicester Square London
hints on the weather in london
The following is an overview of the London weather in February to give you a better idea of what to expect when here.

February, the last month of the winter season, is another very cold month for London.

London experiences the most snowfall in February, making it the wettest month of the year.
The average temperature in February remains fairly stable at around 4.9°C, though fluctuations occur. 

The average daily temperature could rise to around 9°C (48.2°F) and could go down to 2.7°C (36.9°F). It is very similar to the month of January.

Weather fluctuates, so during the whole month you can expect to experience all the following weather conditions; snow, rain, fog, or frost.
Around 45mm (1.77") of rain falls during February which spreads to around 9.5 days.

The first four months of the year are usually the quietest times to visit as there the tourism season will be slightly below the normal average.
The overall number of hours of sunshine in February are around 78.8 which averages 2.8 hours per day. The number varies according to the cloud density.

During the month, the average wind speed is approximately 16.2 kph (10.1 mph or Force 3).
The sunrise and sunset during this month is as follows: On 1st February, sunrise starts at 07:38 and sunset occurs at 16:49, while on 28th February, the sunrise and sunset will occur at 06:48 and 17:38.
An average of two to three days of snowfall happen in London.
Though the weather is cold, it will be easier to get to the many attractions the city has to offer with the probability of getting a better deal on flights and accommodation.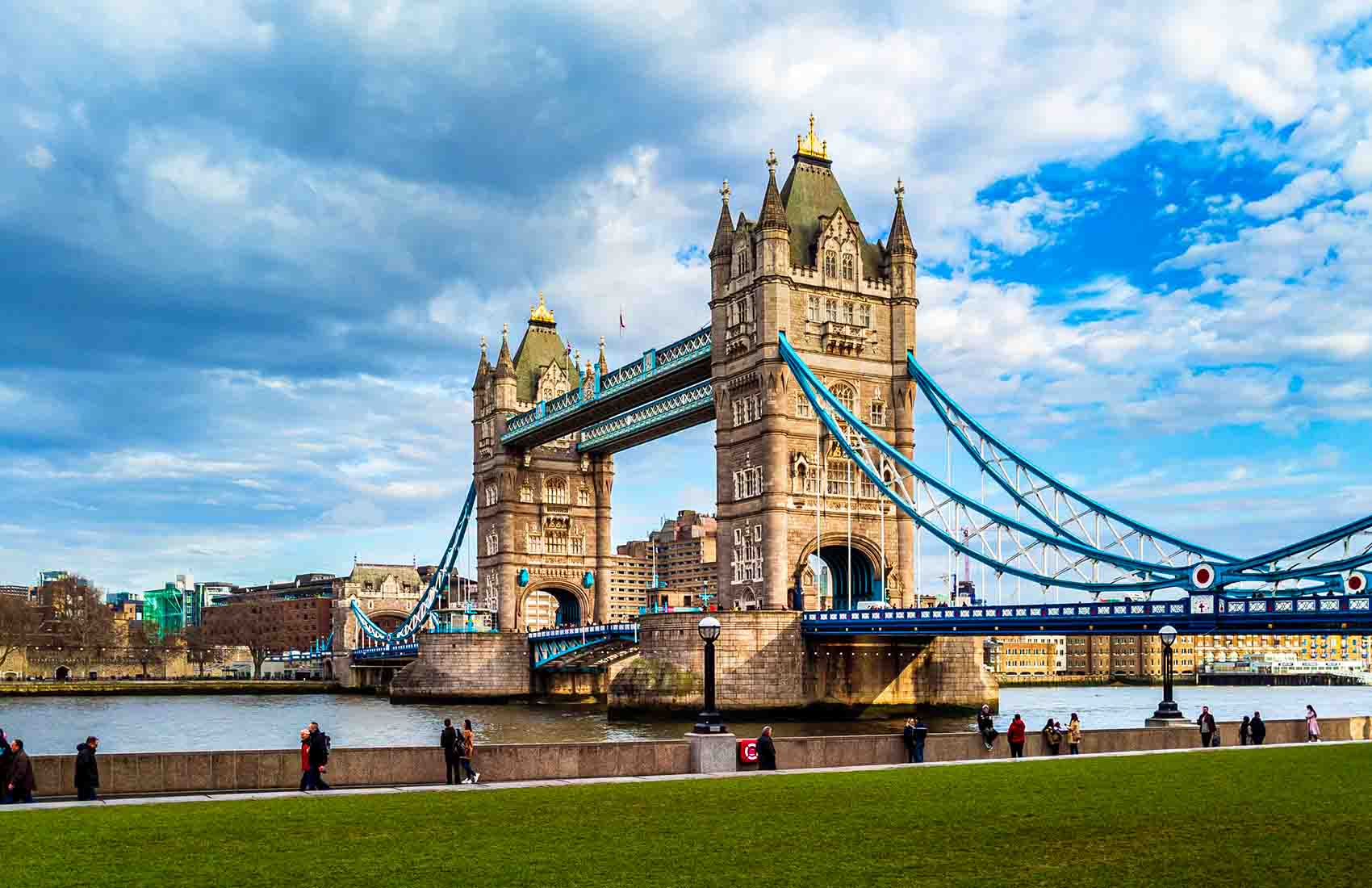 Tower Bridge London
current events in london february
There are a number of events and a variety of things to do in February that are found listed below.
Chinese New Year's Day 2024

Celebrate the Chinese New Year in London's Chinatown, Trafalgar Square, and the West End, one of the biggest of its kind outside Asia. The parades, shows, and stage performances attract hundreds of thousands of people every year.
Event Date: Saturday 10th February 2024
Ice Rink Canary Wharf
Sliding beneath Canary Wharf's shimmering skyline is one of the best winter activities in London. The grand roof will be illuminated with more than a thousand sparkling fairy lights, making this occasion the most thrilling yet. We are certain that no matter the weather, this winter's day trip won't be hampered by weather conditions.

Event Date: Saturday 22nd October to Saturday 25th February 2023
valentine's day
Are you looking for a unique way to surprise your Valentine on February 14 by surprising him or her with a date? It will be a day filled with lots of romantic events taking place in London, one of the world's most romantic cities.

Choose one of the most romantic restaurants in London, find an adequate theatre show for both of you, wonderful tours to choose from, attractions and after-dark events.
Event Date: Wednesday 14th February 2024
LGBT+ history month
In the UK, February is celebrated as LGBT+ History Month. By taking part in this annual commemoration of lesbian, gay, bisexual, transgender, and non-binary history, we are urged to increase our understanding of issues affecting the LGBT+ community.

The history of LGBT+ rights and related civil rights campaigns are also included in this celebration. It aims to enhance the acceptance of a society that is safer and more accepting of people with a wide range of sexual orientations and gender identities.
Event Date: All through the month of February
tours in london during february
Are you interested in experiencing London to the fullest? Consider taking one of these worthwhile tours.
London: The London Eye Ticket with Fast-Track Option
One of the tallest observation wheels in the world provides a 360-degree view of London. You may choose the fast-track option to avoid waiting in line and enjoy the gradual rotation while high up in the air.
Westminster to tower bridge river thames cruise
This sightseeing cruise provides a great opportunity to see London's sights as it runs along the River Thames along Westminster Pier, Embankment Pier, Festival Pier, Bankside Pier, and Tower Bridge Quay.
Buy Your River Thames Cruise Tickets
London: London by Night Sightseeing Open-Top Bus Tour

Enjoy a 90-minute tour of London's vibrant city lit by the night sky. Visit Big Ben, Harrods, the London Eye, and Trafalgar Square. Experience the nighttime atmosphere of London with the sightseeing open-top bus.
Buy Your London By Night Sightseeing Tickets

Madame Tussads, London Eye & Sea life Combo
By purchasing a single pass, you will save 40% on three of London's most renowned sights. Besides being able to enjoy a 360 degree rotating view of the city from the London Eye, you can also enjoy a visit to Madame Tussauds and a visit to Sea Life, which offers fantastic views of the underwater world. Following the first activation, there will be a validity period of three months.
Get Your Madame Tussauds, London Eye and Sea Life Combo Tickets
We hope this guide has given you a better understanding of the London weather in February. While here, why not check out the weather in January or March, or just a general summary of the weather in London.
Want To Share This Page On Pinterest? Pin It Here!
Photo sources & resources
Sherlock Holmes Museum – Image by Hulki Okan Tabak from Pixabay
The Streets of London – Photo by Luca Vavassori on Unsplash
Leicester Square – Photo by Hulki Okan Tabak on Unsplash
Tower Bridge London – Photo by Bush 'o' Graphy on Unsplash
want to share what you read? share below