Weather in London in June
weather in london in june
The Changeable and Mild Weather in June
The weather in London in June is beautiful and comfortable with summertime temperatures. It is the best time to travel to London till August. It is the time of year when the city comes alive with outdoor events and festivals. At this time of year, London is rather crowded.

In terms of weather, the city experiences an average of sixteen hours of daylight per day, along with moderate amounts of rainfall.
A raincoat or umbrella is always wise when it comes to being prepared for sudden rain showers. As a result, visiting the city's many attractions is easy thanks to the pleasant weather.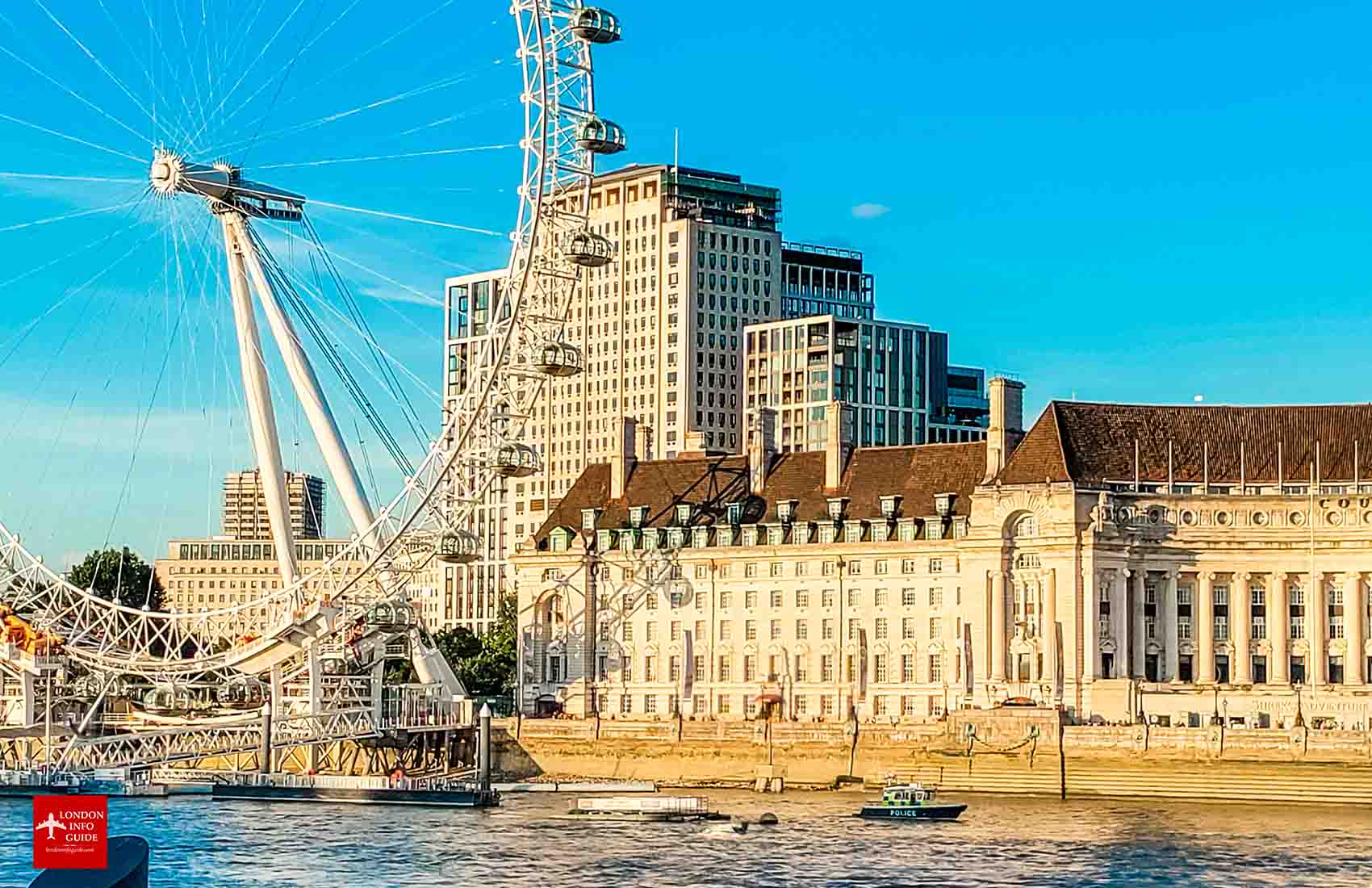 The London Eye Sunset
What to Find During the weather in june

Statistical information for london weather in june

Average Temperature: Highest 21.6°C (70.9°F) | Lowest 12°C (53.6°F)

Average Daily Temperature: 15.7°C (60.3°F)
Total Hours of Sunshine in June: 210
Average Daily Hours of Daylight: 16.7
Rainfall: Depth 47.3mm (1.86") | Days: 8.3
Humidity: 72%
Days of Air Frost: 0

UV Index: 5
London's Weather Compared To Other cities

New York City, NY, USA: 21.3°C (70.3°F)
Dubai, United Arab Emirates (UAE): 33.8°C (92.4°F)
Paris, France: 17.7°C (63.9°F)
Los Angeles, California, USA: 21°C (69.8°F)
Tokyo, Japan: 21.5°C (70.7°F)
Rome, Italy: 22.5°C (72.5°F)
Is it worth travelling to London in June?

June is a great time to visit the city and explore its many attractions with plentiful warm weather and long hours of sunshine, making it an ideal time to experience the city's vibrant atmosphere. The best time to visit is ultimately a matter of personal preference. There are also plenty of things to do in June.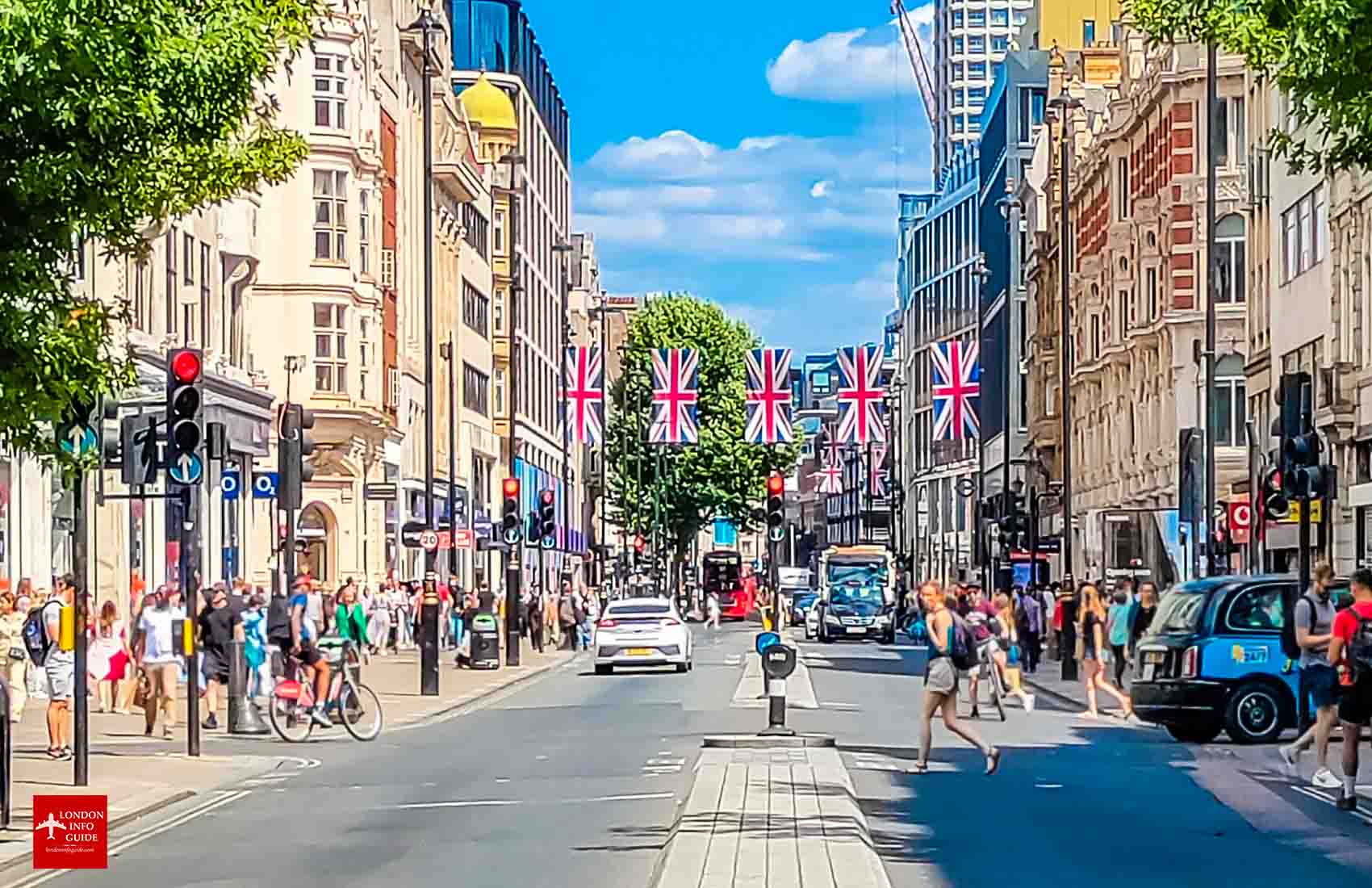 A Busy Street in London
How should I pack and what should I wear?

For your holiday in June, it is good to pack a range of clothing depending on if you are coming early or end of June as the weather could change from day to day. Below are some of the recommended clothing items to get with you.

Lightweight layers: Packing t-shirts, long-sleeved shirts, and cardigans or light jackets will help you beat London's unpredictable weather and different temperatures throughout the day.
Rain jacket or umbrella: While rain is less likely to happen, it is still a good idea to carry an umbrella or rain jacket.
Comfortable walking shoes: London is a city best explored on foot, so be sure to pack comfortable walking shoes.
Sunglasses and sunscreen: At approximately 16 hours a day of sunlight, it is highly recommended that you bring sunglasses and sunscreen to protect yourself from the sun.
Overall the temperatures during June are both warm and cool so packing a variety of different clothes is always useful. Also if you are coming between June and July, the weather is relatively the same.
The Tower Bridge London
Weather in london in june Hints

Here are a few details about the weather in London for June to help you plan your trip.

London's summers are mostly moderate and pleasant, however, they do occasionally include rain showers.
June has an average of 8.3 rainy days, but the overall rainfall amounts to 47.3mm (1.86"), which is close to the average for May and July.
There are roughly 16 hours of daylight per day. The overall number of sunshine hours is around 210 which averages 7 hours per day.
Temperatures are predicted to range from a high of 21.6°C (70.9°F) to a low of 12.0°C (53.6°F). It is about 3.0°C (37.4°F) warmer than it was in May.

The average wind speed for the month is roughly 14.3 kph (8.9 mph or Force 3).
The dawn and sunset times in June are as follows: On June 1st, sunrise will be at 04:49 and sunset will be at 21:07, while on June 30th, sunrise and sunset will be at 04:46 and 21:21, respectively.
The London weather for June and July is typically warm and pleasant with occasional rain showers.
The London weather for May and June is characterised by rising temperatures of an average of 3°C (37.4°F) for each month.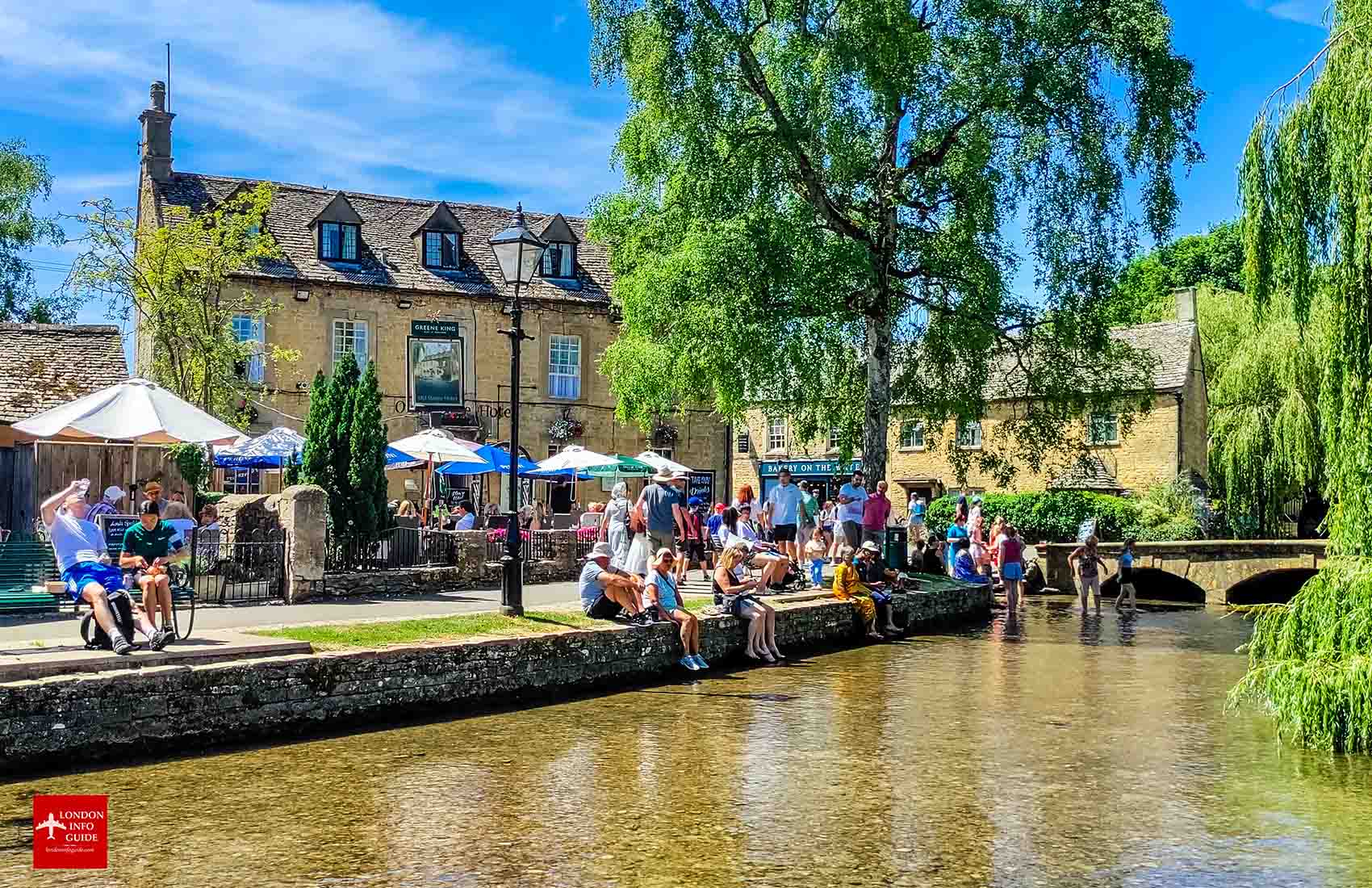 A sunny day in the Cotswolds
current events this month
Apart from the several things to do you can do in London in June, you can also enjoy several events.

Trooping the Colour - the King's Birthday Parade

Every year, the ceremonial Trooping the Colour serves as the King's Official Birthday Parade and features an outstanding pageantry display. It is the culmination of the ceremonial calendar, featuring more than 1400 officers and men, 200 horses, and the Household Division Massed Bands, with His Majesty the King saluting.

Event Date: June 2024

tours in london during June
Taking a tour is the best way of discovering London. Whether you are a first-time visitor or a regular visitor here are a few tours you might consider taking.

Madame Tussauds, London Eye & SEA LIFE Combo Ticket
With a single pass, you can save 40% on three of London's most renowned sights. A 360° rotating panorama of the city can be enjoyed from the London Eye, as well as the underwater world at Sea Life and Madame Tussauds. Upon activation, a validity period of three months is included.

London: Regent's Canal Waterbus Trip to Little Venice
Enjoy a leisurely one-way waterbus tour on the Regent's Canal passing London Zoo and Camden Market. Take time to admire the canal side gardens of the grand mansions as you pass through Maida Hill Tunnel. It's time to sit back, relax, and take in all that London has to offer as you cruise along its calm waterways
You can take the opportunity to book your tickets here
Buckingham Palace: The State Rooms Entrance Ticket
Probably London's most iconic attraction is Her Majesty the Queen's residence. The royal State Rooms at Buckingham Palace are where visiting dignitaries are welcomed by monarchs. Take a multimedia tour to learn about the rooms. An insider's view of the internal preparations at Buckingham Palace.
Book Your Buckingham Palace Tickets
Kensington palace sightseeing entrance tickets
With this ticket, you may visit the prestigious Kensington Palace in London and discover the fascinating tales of a number of its former residents, including Diana, Princess of Wales and Queen Victoria, over the years. Take a look at the residences of former royals like Queen Anne, William III, and Mary II. Discover the Queen's State Apartments and awe at the King's State Apartments.
Get Your Kensington Palace Tickets
London's mild weather and many hours of sunshine make June a pleasant time to explore the city's many attractions and enjoy its mild weather. The occasional rain shower is to be expected. Enjoy your trip and pack appropriately! Check out how the weather will be in May or July, or just a summary of what the weather in London will be like.

Want To Share This Page On Pinterest? Pin It Here!
want to share what you read? share below