London Weather In November
london weather in November
The cold weather is here! Bring warm clothes
The London weather in November is cold and wet. There is no reason not to make a trip to London during this time of year. In this month, all the Christmas lights, shop windows, and decorations are going up all around the area.
The winter months of November to February are pretty cold in London. By dressing appropriately, you will be able to stay out of the cold and rain. In addition, the holiday season keeps everyone in London in a good mood.
London Buses In Rainy Weather
What to Find During This Month
statistics For the london weather in november
Average Temperature: Highest 11.5°C (52.7°F) | Lowest 5.3°C (41.5°F)
Average Daily Temperature: 7.8°C (46°F)
Total Hours of Sunshine: 70.7
Average Daily Hours of Daylight: 9

Rainfall: Depth 66.6mm (2.62") | Days: 11.2
Humidity: 86%
Days of Air Frost: 2.7

UV Index: 2
the Weather in London in comparison to other Cities
New York City, NY, USA: 7.7°C (45.9°F)
Dubai, United Arab Emirates (UAE): 25.5°C (77.9°F)
Paris, France: 7.9°C (46.2°F)
Los Angeles, California, USA: 15.4°C (59.7°F)
Tokyo, Japan: 12.1°C (53.8°F)
Rome, Italy: 12.6°C (54.7°F)
what do we think about visit london in november?
November is a very cold and gloomy month. Bring very warm clothes with you, as it will be cold all day and night. Crowds will still be low but with Black Friday towards the end of the month, expect that many people will flock the streets for shopping.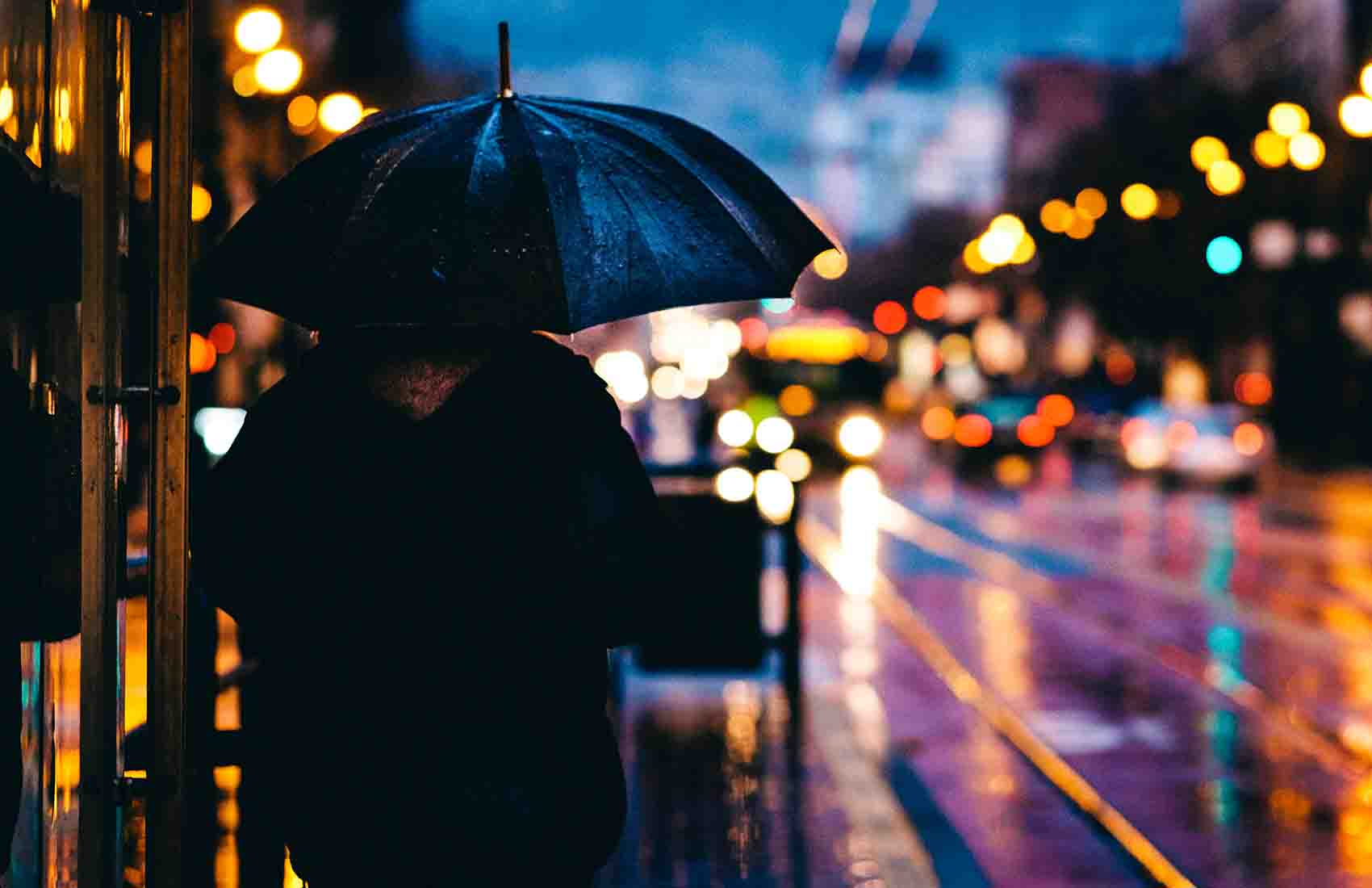 London Rainy Weather
what are the essential things to pack and wear?
Temperatures do vary from the average, so think of layers and clothes that you can layer and be matched from your morning to your evening plans.

An umbrella, scarf, and hat are a must though suit yourself how you might feel in this cold wearer, though an umbrella is always a must.
During this time, it is likely to rain for a few days, so make sure you bring a rain jacket just in case.
Since the weather outside and inside buildings vary drastically, be prepared to remove a few layers due to central heating in all indoor places.
In order to survive any type of weather, it is crucial to remember things like scarves, jumpers, and t-shirts that can help you layer up or down.
A great tip is to carry with you a haversack so that you can pack a jumper or even put your jacket in when indoors.
The following tips can help you pack for a trip to London in November.
Boots, waterproof shoes – 

With 

rain being unexpected, be prepared to get closed and waterproof shoes.
T-shirts & Long Sleeve Tops & Sweatshirts – We suggest that you bring more long sleeves as the weather will be quite cold. You could bring a couple of t-shirts for indoors.
Jeans and Trousers – Bring at least one to two pairs for every day.
Rain and Winter Jacket – The weather is cold, so a jacket is needed.
Gloves, scarf, and beanie – Bring these for when the temperature goes down.
hints on the weather in london
To help you plan your time in London if you are planning to visit during November, we have compiled a summary of the weather you can expect during these months.

Dressing for the day depends on what you expect to see when you wake up in the morning. As the weather is unpredictable, you could experience rain, wind, mild weather, or even snow (least likely).
Rain is common in London in early November, both in the morning and in the evening.
There could also be moments of clear skies, no rain at all, or it could rain all day long.
This month is typically less crowded and less expensive, making London a more attractive destination for tourists.
The average temperature in November varies according to the following patterns: early November 13°C (55.4°F), mid-November 12°C (53.6°F), and late November 10°C (50°F).
Due to its many attractions, London is still an appealing destination, even though it only receives 2.4 hours of sunlight each day.
Humidity remains at a very high level, very similar to December and January.
There is a very slim chance of snow in London in November.
It is possible that some frost will occur during the month.
Average wind speeds usually are around 14.4 kph (8.7 mph or Force 3).
The sunrise and sunset on 1st November will be 06:53 (sunrise) and 16:33 (sunset) and on 30th November will be 07:42 (sunrise) and 15:55 (sunset).
current events in london November
Below are a number of events that you can participate in during the month of November. Check out other things to do in November.

Bonfire Night / Guy Fawkes Night
Take part in Bonfire Night, a celebration commemorating an attempted to blow up Parliament and the King James l in 1605. Today it is celebrated with 7 bonfire night locations with spectacular firework displays and the traditional bonfire. With many activities held alongside with traditional foods and drinks, funfairs, family activities, and music.

Dates of Event: Sunday 5th November 2023
lord Mayor's show
Experience an 800-year-old parade with dancers, horses, military marching bands, and floats. At the time, King John gave the City of London the right to choose its own Mayor, as long as he swears loyalty to the Crown at Westminster. In response, a colourful, noisy parade grew around the mayor, and today more than 500,000 people line the route to see it.

Date of Event: Saturday 11th November 2023
Black Friday
In recent years, Black Friday has become one of the most popular occasions in the retail sector. There is now a month-long inundation of offers and discounts for purchases made before Christmas, which was previously only a one-day event. Without a question, Black Friday (or Cyber Monday) is one of the busiest shopping days of the year for businesses all over the world, but the offers tend to persist for a long time, even far into November and beyond.

Date of Event: Friday 24th November 2023
eFG London Jazz Festival
There is no better place to hear some of the best British musicians, world-class artists, and emerging stars than at the London Jazz Festival. Enjoy spectacular performances at concerts and events across London at the Royal Festival Hall, Queen Elizabeth Hall and Wigmore Hall.

Dates of Event: Friday 10th to Sunday 19th November 2023
Armistice Day and Remembrance Sunday

Remember those who have fallen in the past few decades as a result of World War I and other armed conflicts, particularly British members of the armed forces. There is a two-minute silence observed across the country every year at 11:00 a.m., and several ceremonies will be held throughout the day, including church services and other commemorative events.

Dates of Event: Saturday 11th November 2023
Parliament and Big Ben From the London Eye
tours in london during November
Want to start experiencing Christmas early? Here are some tours that will enlighten the Christmas spirit on your holiday.

London Christmas Lights Tour by Vintage Bus Open Top

Have a memorable time by taking a tour round London in a Vintage Bus for panoramic view of the city witnessing the traditional Christmas lights and decorations. The bus passes through London's most beautiful areas decorated for Christmas especially Harrods and Oxford Street.

Get Your London Christmas Lights Experience Tickets
london Christmas Lights Tour in a Black Cab
Take advantage of the opportunity to ride in an iconic black cab for 2.5 hours to see London from a whole new perspective. The tour finishes at Winter Wonderland as you admire the city's Christmas light displays. Be sure to stop numerous times to take photos.

Get Tickets to London Christmas Lights Tour In A Black Cab
London Christmas Walking Tour
Enjoy the festive atmosphere of London on a Christmas walking tour and discover some of the most beautiful Christmas spots. Learn about the most popular Christmas traditions in London and take pictures with the city's most famous Christmas trees.

Get your London Christmas Walking Tour Tickets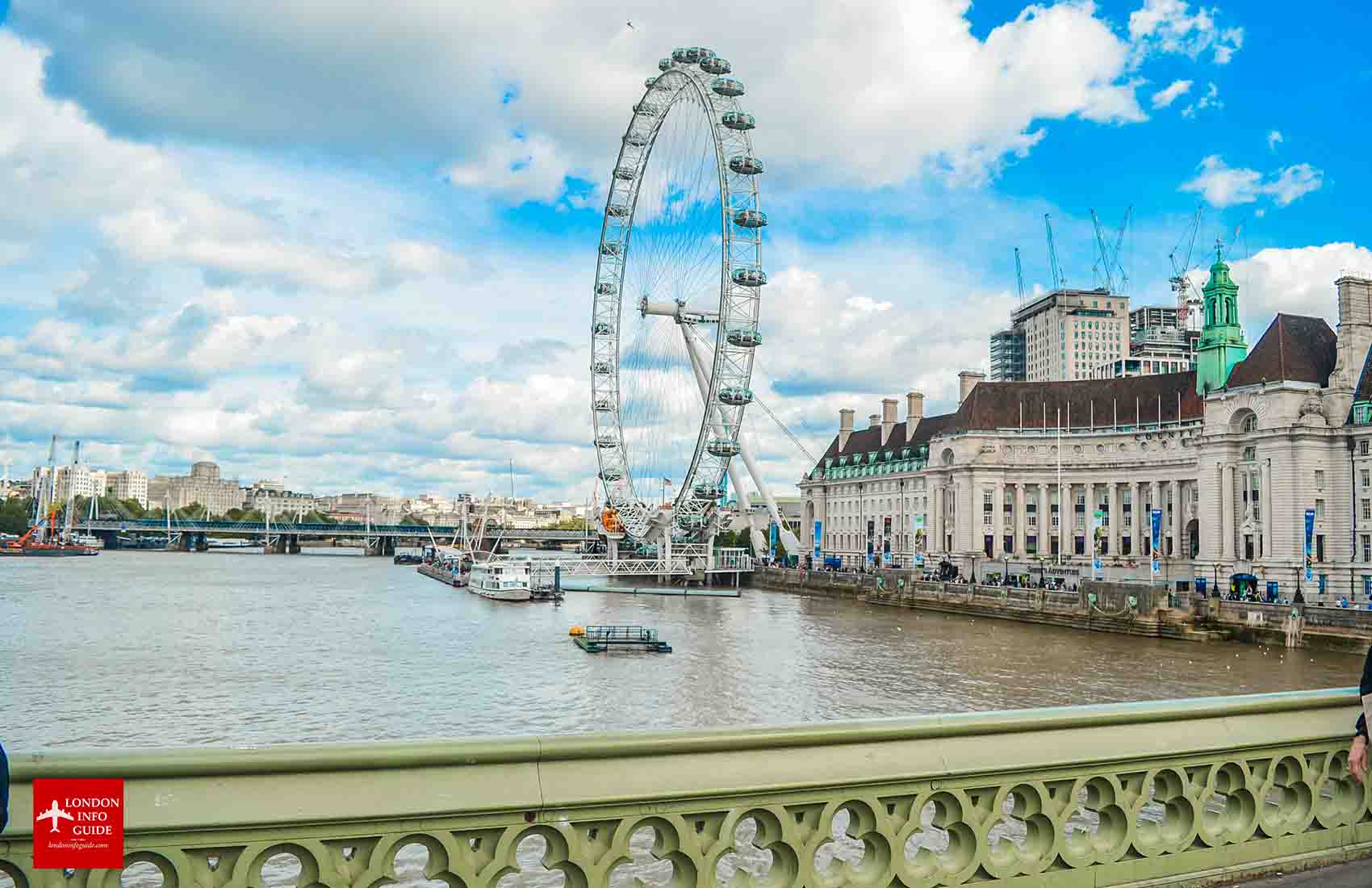 London Weather In November - The London Eye
The London Eye Ticket with fast-track option
Visit London's most iconic attraction with this ticket. For convenience and hassle-free experience, take the fast-track option to avoid the long queues and also time wasted when you use that time to explore other attraction around London.

Book Your London Eye Ticket Fast Track Tickets
Tottenham Hotspur Stadium Tour
Visit the newest and most innovative football stadium in the world. Learn about the innovative history and also get the chance to walk on the pitch. While at the stadium you get to see the extensive collection of memorabilia and artefacts on display.
Get your tickets now in advance.
We hope that this guide has given you an idea of what the London weather in November is like, and also that the tips provided will help you plan better.
See the guide to the London weather all year round, including a live weather forecast. Also have a look at the weather of October or December.
Want To Share This Page On Pinterest? Pin It Here!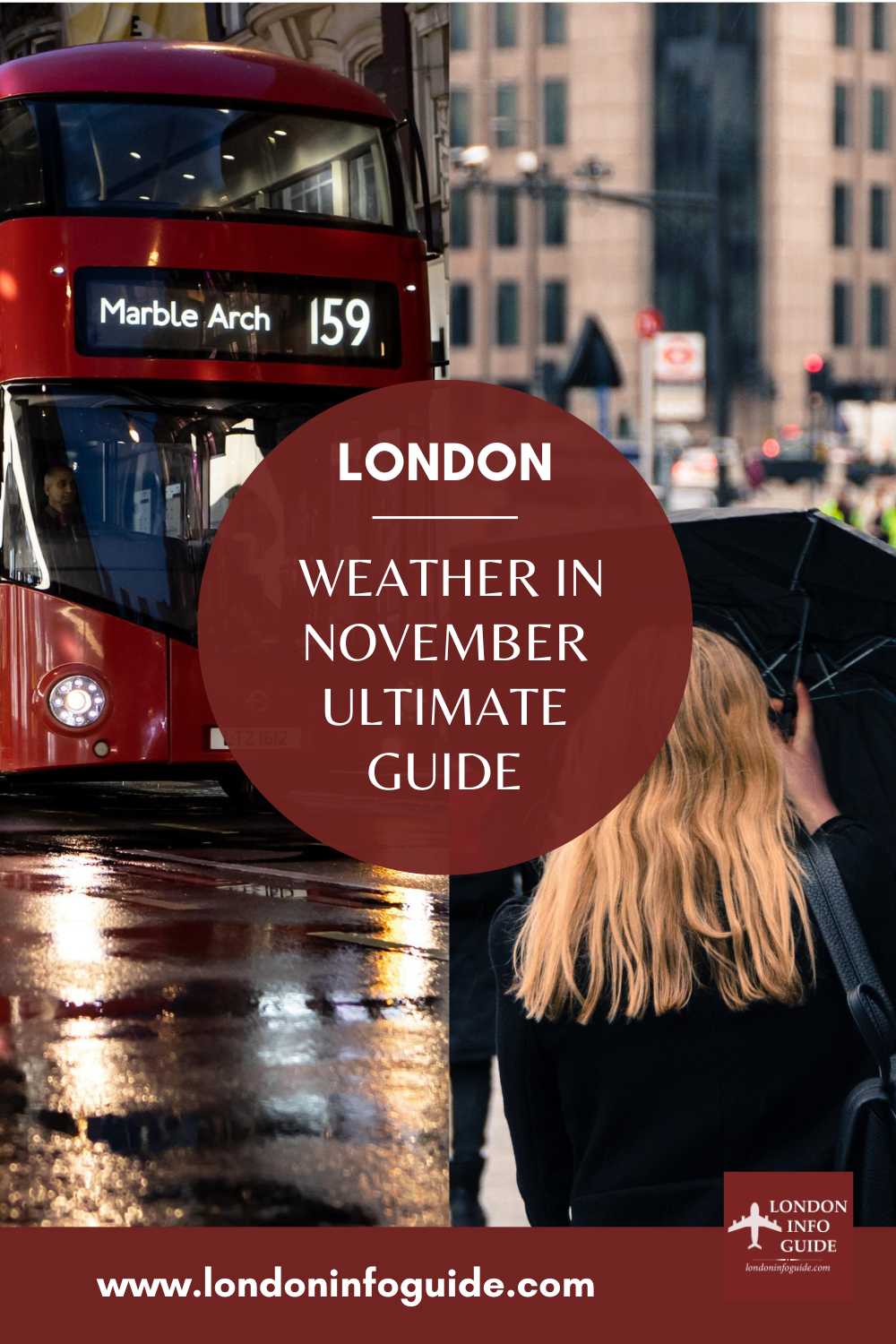 Photo sources
London Bus with Rain – Image by Kev from Pixabay

Umbrella in London – Photo by Todd Diemer on Unsplash
want to share what you read? share below