Visiting London in November
Visiting london in November
Discover November In London: Events, Tours, Weather and Tips
Visiting London in November? London is a city that never fails to delight, and November is no exception.

There is no shortage of events and activities in the city, despite the shorter days and cooler weather.
Whether you are looking for some dazzling Christmas lights or a world-class exhibition, concert, or theatrical production, there is plenty to enjoy. This November, we're taking a deep dive into the top things to do in London, regardless of whether you're a first-time visitor or an experienced traveller.
There's never a dull moment in this magnificent city when this month comes around, and there's so much to see and do.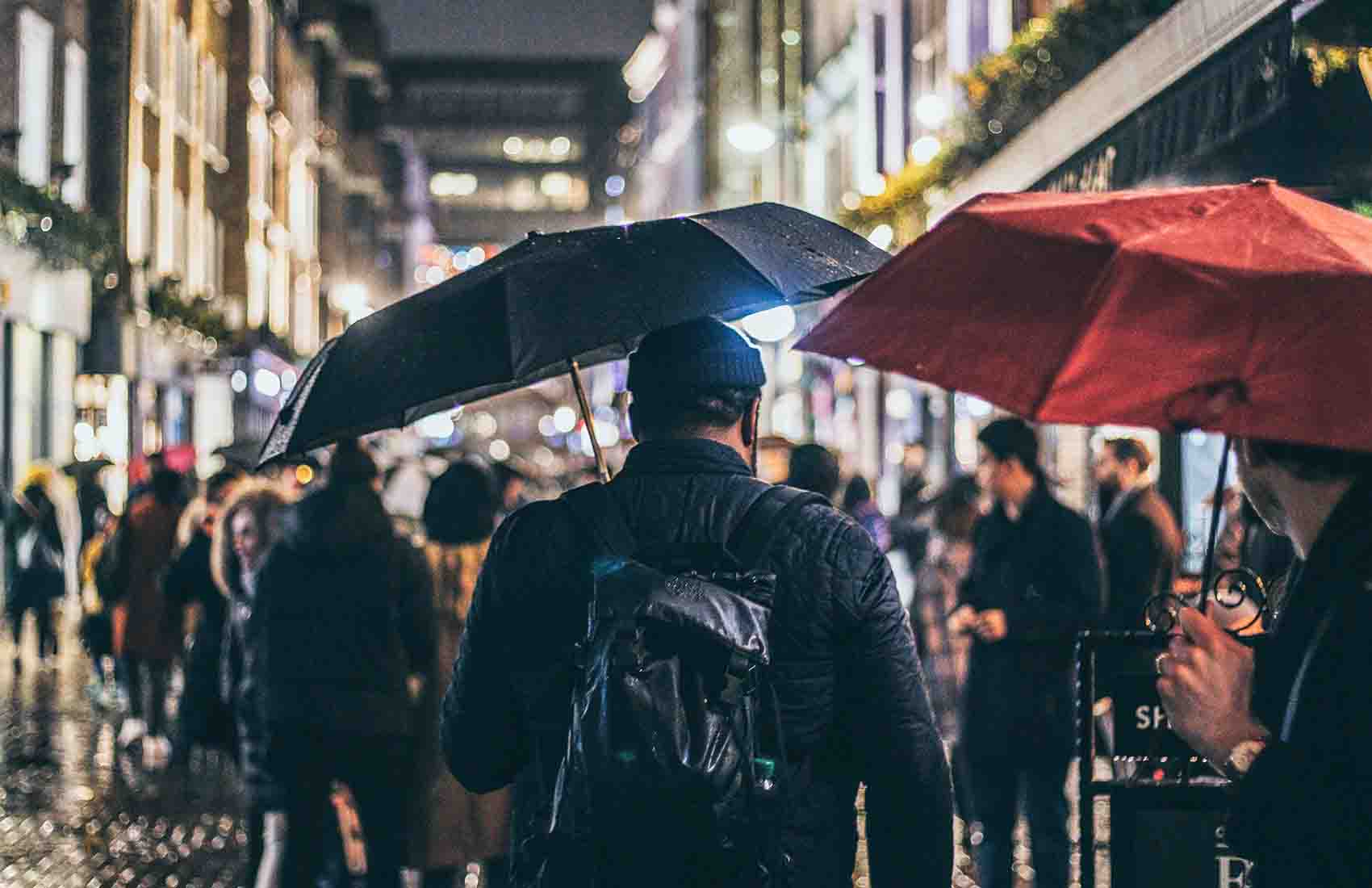 Visiting London in November - Rain in London
10 best things to do in november
Get in touch with nature at the Royal Botanic Gardens, Kew, by visiting the gardens during autumn. 

On the second Saturday of November, you are invited to participate in a parade held by the Lord Mayor of the City of London.
See some of the ancient artefacts on display at the British Museum, including the famous Rosetta Stone.
Experience the famous sights of London from the water by taking a Thames River cruise. Explore more amazing free things to do.
It is a great time to visit the Hyde Park Winter Wonderland, which is an event filled with ice skating, rides, and holiday stalls.
Take advantage of the brilliant food market in Bermondsey that is well worth a visit. Explore more great markets in London.
Take the opportunity to shop on one of the world's most famous shopping streets, Oxford Street, for a fabulous shopping experience.
A tour and transfer to Warner Brothers studio in the Harry Potter series.
Visiting the O2 Arena is one of the best ways to experience its state-of-the-art facilities and experience a concert.

During your walk along Regent's Canal, you will have the chance to see the scenic views of the city as you admire its beauty.
Weather in london in november
It can be quite cold and damp in London in November, with the possibility of rain at any time. Make sure you wear warm clothing while walking around the city, including a waterproof jacket and sturdy shoes. Visitors need to plan their activities accordingly since November's days are shorter and the sun sets around 4 p.m.

London in late November experiences chilly and damp weather, which is typical of London's weather end of November.
Take a look at our complete manual for November's weather.

London Events In november
Certainly! Here are some of the staple events that take place in London during November:
Bonfire Night - Also known as Guy Fawkes Night, this annual celebration on November 5th includes fireworks displays and bonfires in parks and public spaces throughout London.
Remembrance Day - On November 11th, London joins the rest of the country in paying tribute to fallen soldiers and veterans with a two-minute silence and wreath-laying ceremony at the Cenotaph in Whitehall.
The Lord Mayor's Show - A traditional parade through the streets of London, celebrating the inauguration of the new Lord Mayor. The parade includes floats, marching bands, and a procession of historic carriages.
The EFG London Jazz Festival - A 10-day celebration of jazz music, featuring performances by both established and up-and-coming artists at venues across the city.
The Regent Street Motor Show - A free event showcasing over 125 years of motoring history, with over 300 cars on display.
Christmas Lights Switch-Ons - Throughout November, the Christmas lights are switched on in various locations across the city, including Oxford Street, Regent Street, and Covent Garden.
Winter Wonderland - A popular Christmas event held in Hyde Park, featuring a large outdoor ice rink, festive markets, fairground rides, and a circus.
The Natural History Museum Ice Rink - The iconic Natural History Museum opens its doors to a festive ice rink, surrounded by fairy lights and a 40ft Christmas tree.
The Ideal Home Show at Christmas - A festive-themed home and lifestyle show, featuring Christmas decorations, gifts, and seasonal inspiration.
The Great Christmas Pudding Race - A wacky charity race held in Covent Garden, where teams dressed in fancy dress costumes race while carrying a Christmas pudding on a tray.
top tours when visiting london in november
London has undoubtedly earned a reputation as a city of extraordinary tours that make the experience of exploring the city as an adventure as captivating as it can be. We recommend you consider our suggestions.

Harry potter warner Brothers studio tour & transfers
By taking the bus from central London, you have the opportunity to spend an entire day at the Warner Brothers studio. Discover the intricate details of the Harry Potter movie sets by exploring the costumes and props used in the films.

The view from the Shard
You can get an awe-inspiring 360-degree view of London from 800 feet above the ground on the 72nd floor of The Shard by climbing up to the top. You will be able to marvel at the iconic London landmarks as you look down upon the bustling streets of London below you from this height.

Best theatre shows in london
A visit to the West End theatre would not be complete without seeing one of London's most famous areas. If you're planning to visit London, be sure to check out the most anticipated shows.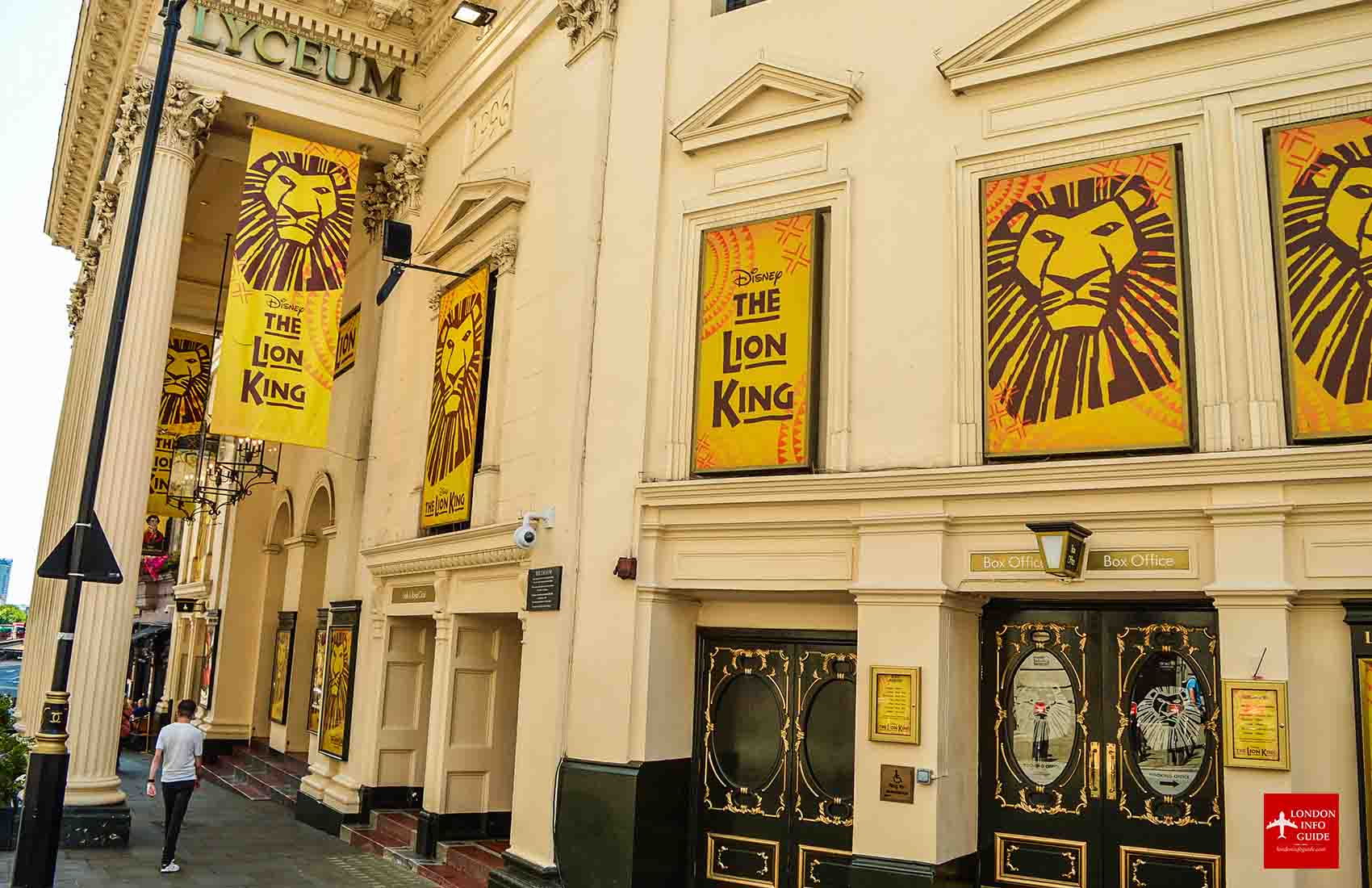 Lyceum Theatre in London
The lion king
It tells the story of a young lion cub named Simba who embarks on a journey until he becomes king of the Pridelands as he grows up. There is nothing more beautiful than the sets and costumes in The Lion King musical.

Mary poppins
A Spoonful of Sugar, Supercalifragilisticexpialidocious, and Let's Go Fly a Kite are some of the favourites that can be heard in Mary Poppins, a 1964 American musical fantasy film filled with irresistibly entertaining songs.

It is a great idea to book your tickets and seats as early as possible to find the perfect ones.

best tourist tours in london
Consider leaving London for a day trip. Two of the top tourism trips have been selected by us. London is well-known for the wide range of tours it provides; this is your chance to embark on an enjoyable, fascinating journey.

From London: Full-day Cotswolds small group tour
A day-long tour of the Cotswolds will introduce you to the verdant countryside, charming hamlets, and idyllic honey-hued stone houses characteristic of rural England. Enjoy some of the most outstanding attractions in the Cotswolds, while exploring some less-visited areas.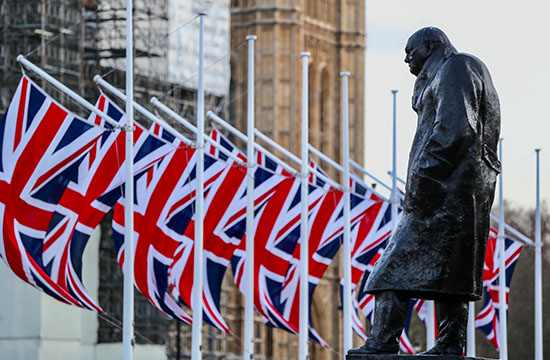 Westminster in WW2 & Churchill War room entrance
Uncover the nucleus of British democracy during the Second World War by venturing into Westminster and the War Room of Winston Churchill. Witness the site where momentous decisions were forged and strategies were devised to fend off the German invasion.

fun Adventure experiences in London

Why stick to the same old routine when you can add some excitement to your next weekend's getaway in this lively city with an unforgettable adventure tour?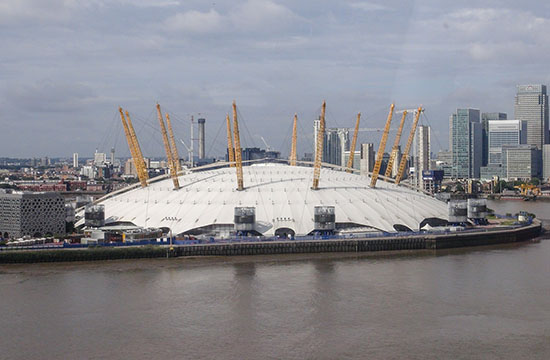 London: Climb The Roof of The O2 Arena
Gain a unique perspective of the city by climbing over the iconic roof of the world's most popular entertainment venue. It's an unforgettable 90-minute experience that you don't want to miss.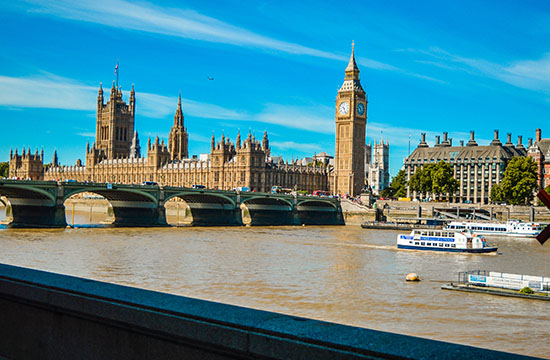 Westminster Walking Tour & London Dungeon Entry
Visit 20 London landmarks in the famous Westminster area and then head to the London Dungeon for a thrilling experience with theatrical actors, special effects, stages, scenes, and rides.

tourist attractions in london
Create unforgettable memories while exploring London's iconic locations. To make the most of this wonderful opportunity, we recommend that you check out our suggestions.

Tower Bridge
Tower Bridge is an iconic landmark famous for its Victorian Gothic architecture, impressive hydraulic system, and stunning views of the River Thames. It also offers spectacular panoramic views of London's skyline, making it a must-visit attraction for tourists and locals.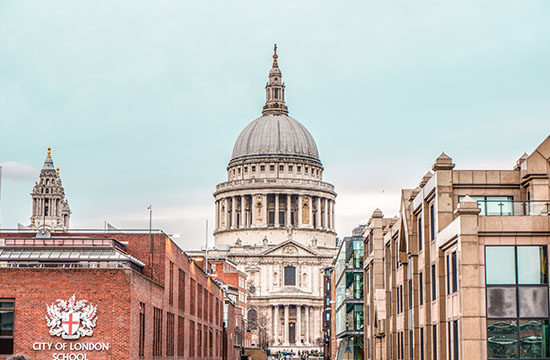 St. Paul's Cathedral
It's a must to visit St Paul's Cathedral to see the stunning architecture, the intricate artwork and the rich history of this magnificent church. You can also climb up to the Whispering Gallery where you will be able to enjoy breathtaking views of the city.
where to stay in london in november
If you are planning to stay in London, there are a few key things you should consider. Are you looking for the hustle and bustle of the city centre or the cosy charm of a quiet neighbourhood?
Your next consideration is your budget - are you tight on cash, or ready to splurge on a luxurious vacation? You should also make sure that your hotel offers some services that meet your needs, from a fitness centre to a fancy restaurant to a rooftop bar with killer views.

Check out Booking.com for the best rates or check out the best neighbourhoods where to stay in London.
Book your stay on Booking.com for the best rates and also check out the most vibrant places to stay in London.
Hopefully, you found our guide about visiting London in November inspiring and informative for your upcoming trip to the city. Our comprehensive month-by-month guide offers more insight into what to do in London. Additionally, don't forget to check out London in December and London in October for even more enchanting adventures.

We wish you a memorable and enjoyable trip to London!
frequently asked questions about november in london
The weather is chilly and daylight hours are shorter in November. There are, however, plenty of indoor attractions to explore, including museums and galleries. Winter Wonderland and Lord Mayor's Show are seasonal events. There are fewer crowds and lower accommodation costs at this time of year.
November is generally cheaper than the summer months. This is a shoulder season when hotel costs, transportation costs, and dining costs are lower. It is possible to pay more during special events or holidays. Travelling to London during November can be a budget-friendly option.
Cooler weather and fewer tourists make November a quiet month in London. The holiday season brings Christmas markets and decorations, as well as cultural events and festivals. Museums and theatres are also great places to visit during the winter.
Want To Share This Page On Pinterest? Pin It Here!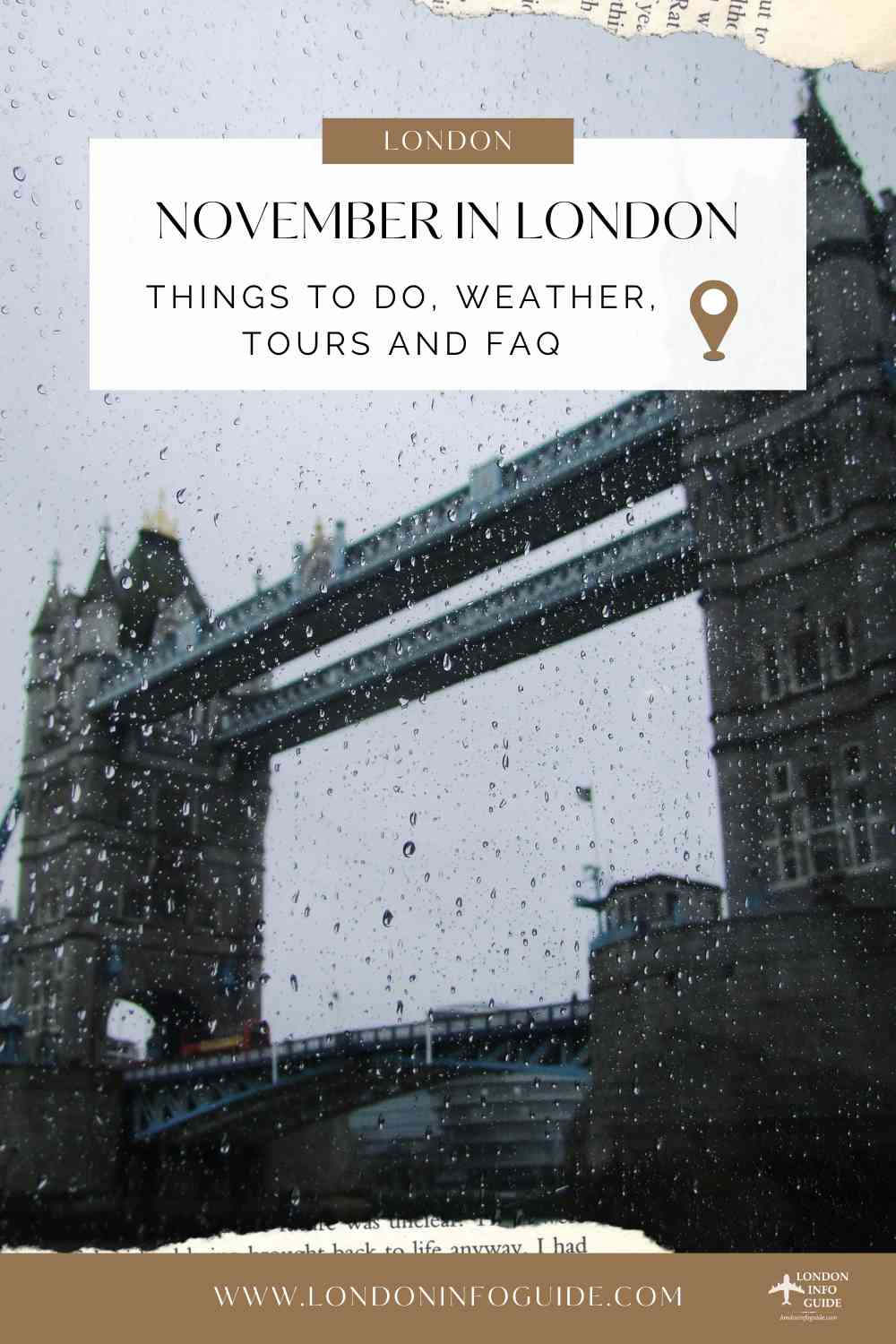 Photo sources
St. Paul's Cathedral - Photo by Luca Vavassori on Unsplash
Carnaby Street London - Photo by Fred Moon on Unsplash
O2 Arena in London - Image by Chris Lightfoot from Pixabay
Churchill Statue - Photo by Kristina Gadeikyte on Unsplash
View from the Shard - Photo by Frans Ruiter on Unsplash
want to share what you read? share below