Whats on in London October
what's on in london in october
London in October: Events, Shows, Tours & Weather
If you are planning a holiday to London, be sure to check out what's on in London in October to make the most of your visit.

By visiting London in October, you can take advantage of all that this city has to offer. The surroundings become more enchanting as the leaves start to turn golden and the air becomes cooler.
You won't be disappointed with October in London, whether you're a local or a first-time visitor.
With the stunning fall colours in the parks of London and the opportunity to discover rich cultural and historical experiences throughout the city during this month, there is always something to discover during this month in London.
Take a look at our suggestions for the top things to do in October and prepare yourself to fall in love with this dynamic and endlessly fascinating city.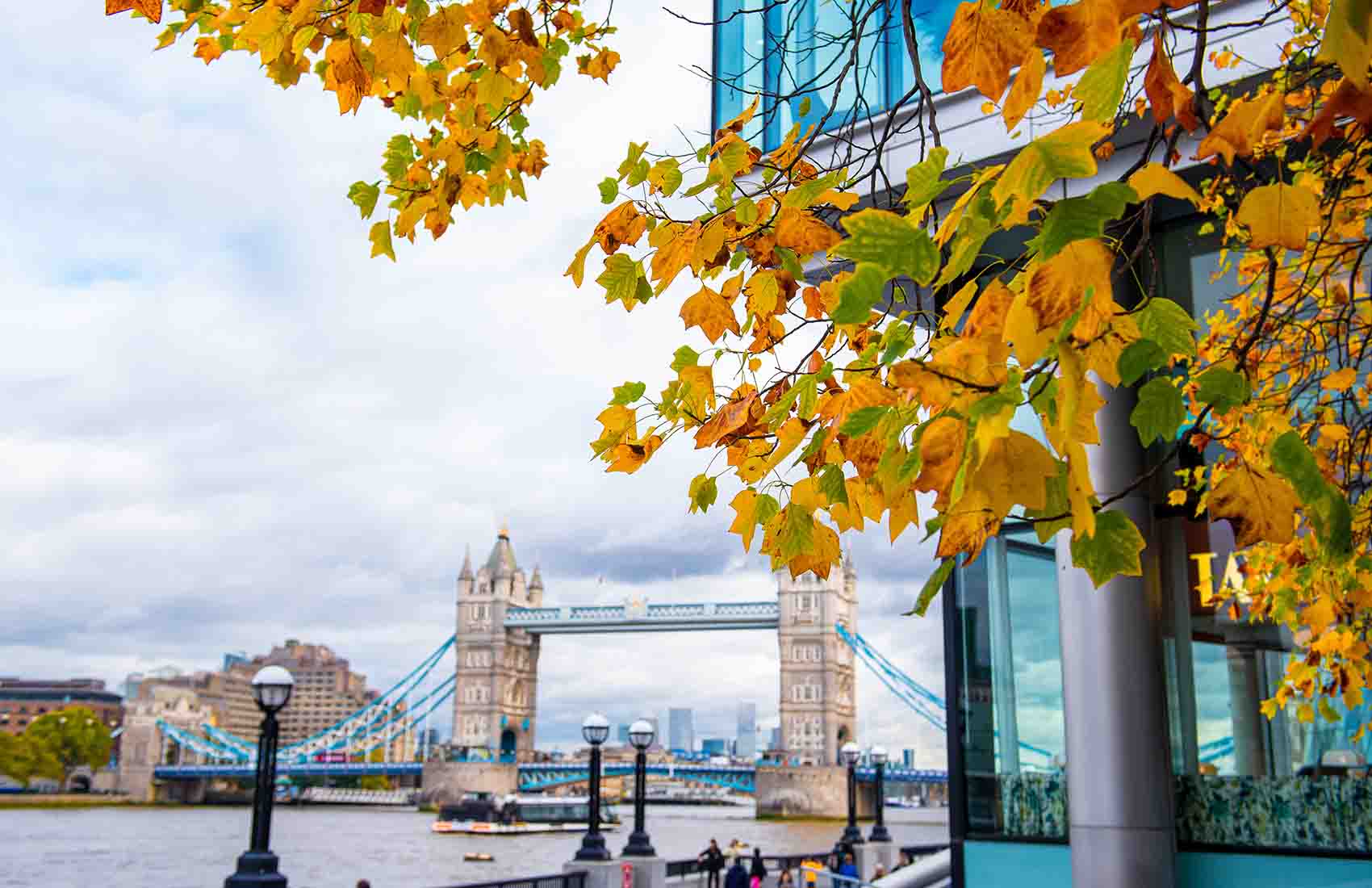 The Tower Bridge in London
10 best things to do in october
At Kew Gardens in London, you can view the autumn colours of the trees, stroll through the gardens, and view the many greenhouses and exhibits. Check out other London parks.
Explore the Tate Modern art museum and discover Picasso and Warhol's works. Also while in London check out the best free museums.
Experience the spooky and eerie Halloween events at the London Dungeon and Tower of London.
Enjoy traditional German music, food, and drink at London Oktoberfest, featuring a Bavarian beer hall.
Vintage clothing, street food, and a unique atmosphere characterize Brick Lane Market in East London.
Book readings, literary events, and talks by authors and poets will be held at the Southbank Centre as part of the London Literature Festival.
On November 5th, celebrate Bonfire Night with fireworks, bonfires, and traditional food.
The best way to unwind is to spend an evening at a traditional London pub.
Discover sets, props, and costumes from the Harry Potter movies at the Harry Potter Studio Tour.
View Hyde Park's beautiful gardens and lake while riding a bike through the park.
weather in london for october

The weather in London for October can be unpredictable, with rain threatening at any moment. There's nothing better than a crisp autumn day and colourful foliage in the parks and gardens. It is recommended that visitors pack a variety of clothing options, including layers to keep warm and a waterproof jacket for rainy weather including an umbrella.

Our comprehensive handbook on October's weather is worth checking out.
events in london october

Certainly! Here is a list of some of the staple events that take place in London during October:
Frieze Art Fair - A world-famous contemporary art fair featuring works from over 160 galleries from around the world.
London Restaurant Festival - A two-week celebration of food, featuring exclusive menus and deals at some of the city's top restaurants.
Halloween - London is known for its spooky Halloween celebrations, with ghost tours, haunted houses, and other eerie events taking place throughout the city.
Diwali - The Hindu festival of lights is celebrated in London with events, food, music, and dance.
London Film Festival - A showcase of the best new films from around the world, featuring screenings, talks, and events.
NFL London Games - American football comes to London with regular season NFL games taking place at Wembley Stadium and Tottenham Hotspur Stadium.
London Literature Festival - A celebration of literature, featuring author talks, readings, and book signings.
The Chocolate Show - A three-day festival celebrating all things chocolate, with tastings, demonstrations, and workshops.
The Lord Mayor's Show - A traditional parade through the streets of London, celebrating the inauguration of the new Lord Mayor.
Museums at Night - A weekend of after-hours events at some of London's top museums, featuring talks, performances, and special exhibitions.
top tours in london
Undoubtedly, London provides a wide range of tours that make exploring the city feel like an adventurous journey. Our recommendations will hopefully be helpful to you.

Tower of London and Crown Jewels exhibition ticket
A visit to the Tower of London will give you the chance to see a glimpse of the history of the British Empire dating back to the 11th century. Explore the history of the Tower, see the Crown Jewels, learn about the Yeoman Warders, and find out if any ravens can be seen.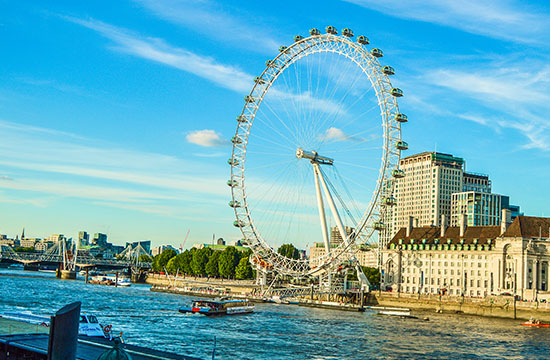 Madame Tussauds, London eye & Sea Life combo ticket

One pass gives you access to three of London's most renowned sights for 40% less. The London Eye offers 360° rotating views of the city, along with Madame Tussauds and Sea Life. As soon as the card is activated, a three-month validity period will be added to it.

Best theatre shows in london
London's West End has a rich history of theatre and entertainment.  Take a look at the most recent shows by clicking on the link below.

Cambridge Theatre in London
mamma Mia
There are no doubts that Mamma Mia is one of the most celebrated movies of all time for its timeless songs and its stunning setting in a Greek island paradise which has made it a global success and has won the hearts of over 60 million people throughout the world.

The phantom of the opera
Among the most popular and persistent performances in the world since 1986. Featuring some of Andrew Lloyd Webber's best music and Charles Hart's best lyrics. It is a favourite among the audience.

It is a great idea to book your tickets and seats as early as possible to find the perfect ones.
best tourist tours in london
Consider leaving London for a day trip. Two of the top tourism trips have been selected by us. London is well-known for the wide range of tours it provides; this is your chance to embark on an enjoyable, fascinating journey.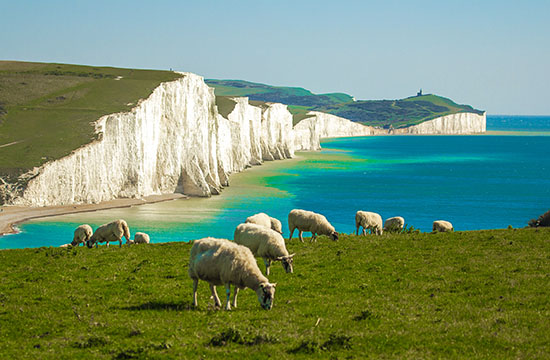 Seven Sisters and South Downs Full-Day Tour
Embark on a small-group excursion from London to admire the splendour of the South Downs National Park and marvel at the iconic white cliffs along the coastline. Witness the chalk cliffs of the Seven Sisters and explore the Neolithic etching of the Longman of Wilmington.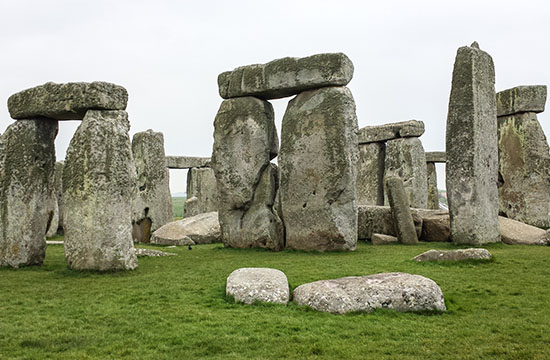 From London: Stonehenge Express half-day tour
Enjoy a deluxe express bus drive to Stonehenge. Upon arrival, your chauffeur will escort you to the enigmatic and mystical location, allowing approximately 2 hours for your exploration. Benefit from an enthralling audio-guide tour, featuring commentary in 10 different languages.

fun Adventure experiences in London

Ready for a new and thrilling experience on your upcoming visit to this bustling metropolis? Try an adventure tour for a unique perspective.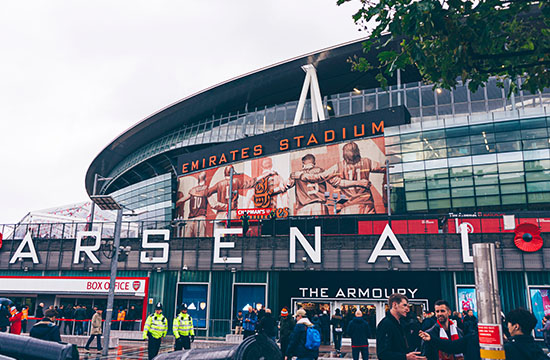 Emirates Stadium Entry Ticket and Audio Guide
Immerse yourself in the rich history of Arsenal Football Club with an Emirates Stadium and Arsenal Museum entry ticket, complete with an informative audio guide. Step behind the curtain and explore the inner workings of one of the world's most iconic football clubs.

The View From The Shard

A panoramic view of the entire city of London, as well as the surrounding areas, can be seen from a height of 800 feet above the ground. While the streets of London disappear below you, you can see the most famous London sights from The Shard's 72nd floor.

tourist attractions in london
Make your visit to London as memorable as possible by seeing iconic locations that will make your memories last a lifetime. Take a look at our suggestions for memorable experiences.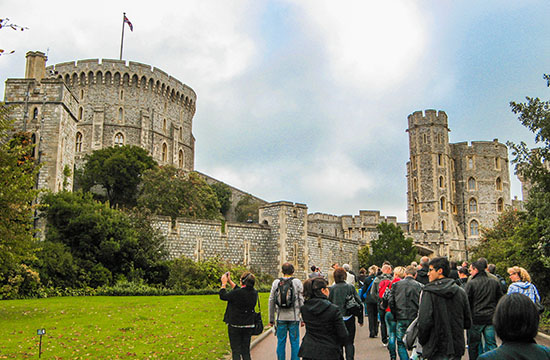 Windsor Castle
A one-of-a-kind experience at Windsor Castle, where you can explore the opulent interiors and beautiful gardens of this royal palace. Watch the Changing of the Guard ceremony to gain a deeper understanding of the history of the site.

Piccadilly Circus
Piccadilly Circus is located in the heart of London and is a hub of shopping, entertainment, and nightlife. You can take a photo of the iconic neon signs in Piccadilly Circus, while you take in the buzz and energy of this bustling place.

where to stay in london in october
No matter what kind of person you are - history buff, foodie, or shopaholic - London has something for you. Those seeking accommodation have a variety of options to choose from, ranging from luxurious five-star hotels to affordable hostels.

Find the perfect hotel from Booking.com and also check out the best places to stay in London.
We hope that after reading our guide to visiting London in October, you've gained a new appreciation for this bustling city's adventure and discovery. For additional inspiration, take a look at our London in November and London in September guides as well as our month-by-month guide to London.

frequently asked questions about october in london
There are many food and drink festivals to savour, and the theatre scene is in full swing with productions, so October is a wonderful time to visit when the city is alive with autumnal colours.
Visiting London in the offseason is a better way to save money on flights and hotels, however, October might also prove pricey depending on the events in the city. Saving money is possible when you book in advance at the best prices.
Weather, events, holidays, and other factors influence how many people visit London during October. It's generally quieter than during the peak summer months, but the city's tourism industry is still busy.
In October, London can be a great place for first-time visitors. Compared to summer, the weather is mild and crowds are smaller. Halloween and the London Film Festival are among the autumn events to enjoy. Beautiful autumnal foliage can also make the city even more picturesque to be enjoyed.
Want To Share This Page On Pinterest? Pin It Here!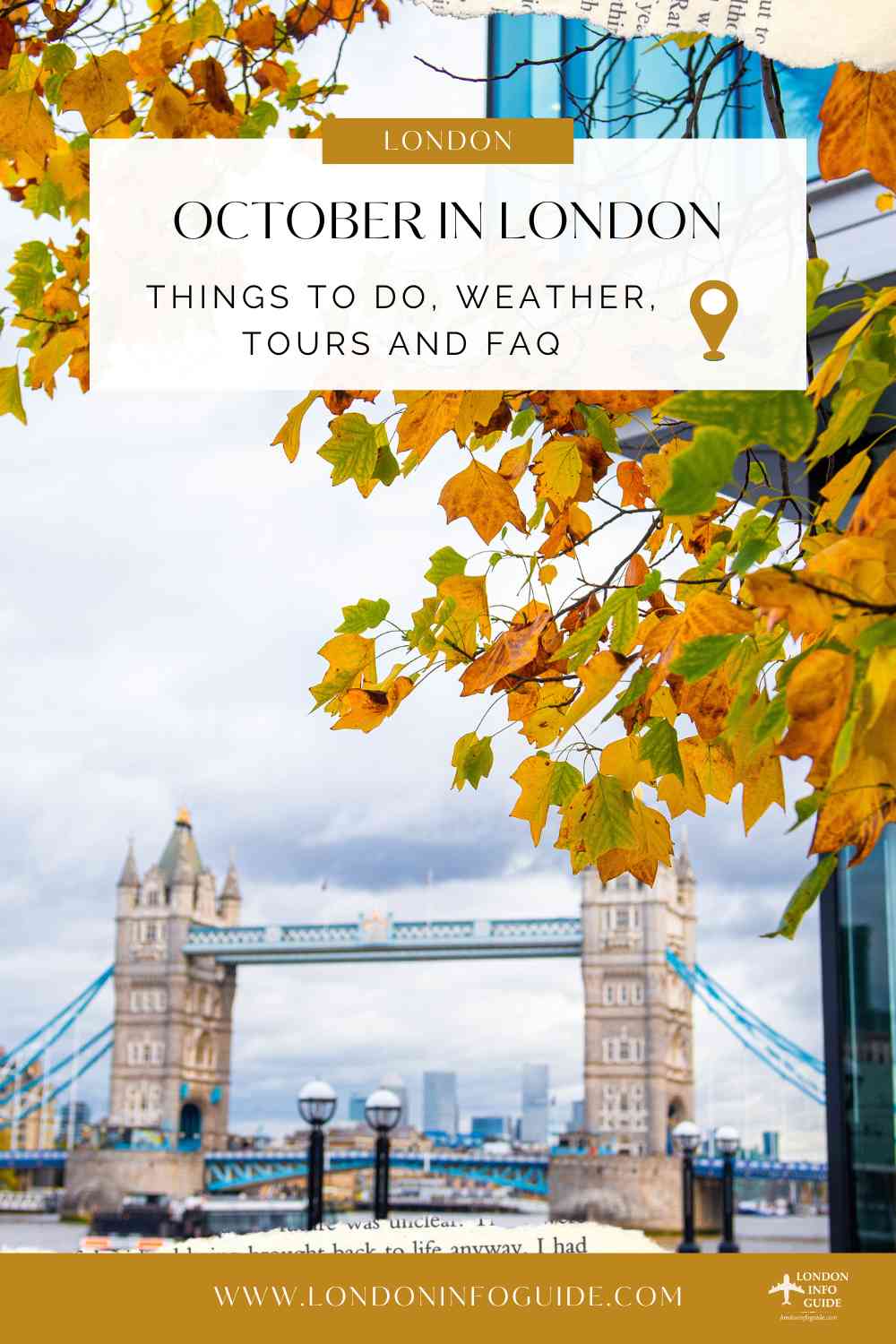 Photo sources
Tower Bridge London - Image by Victor Jr Jomoc from Pixabay
Seven Sisters - Image by Roman Grac from Pixabay

Stonehenge - Image by Ralf Kronenberger from Pixabay
View from Shard - Photo by Ana Paula Grimaldi on Unsplash
want to share what you read? share below