Visiting London in September
visiting london in september
September in London: A Guide to Events, Activities, and Sightseeing
Visiting London in September? Get a taste of the vibrant and colourful world the city has to offer!

A season of exciting events, festivals, and cultural celebrations begins in September, giving the city a unique energy you won't want to miss.
It's not just vibrant and colourful in September, but it is also the site of some of the biggest events of the year. These include London Fashion Week, the Totally Thames festival, the Last Night of the Proms, and the Open House London weekend.
There is always something new and exciting to discover in London, whether you are a first-time visitor or a seasoned traveller. Get ready to experience the vibrant atmosphere and make unforgettable memories!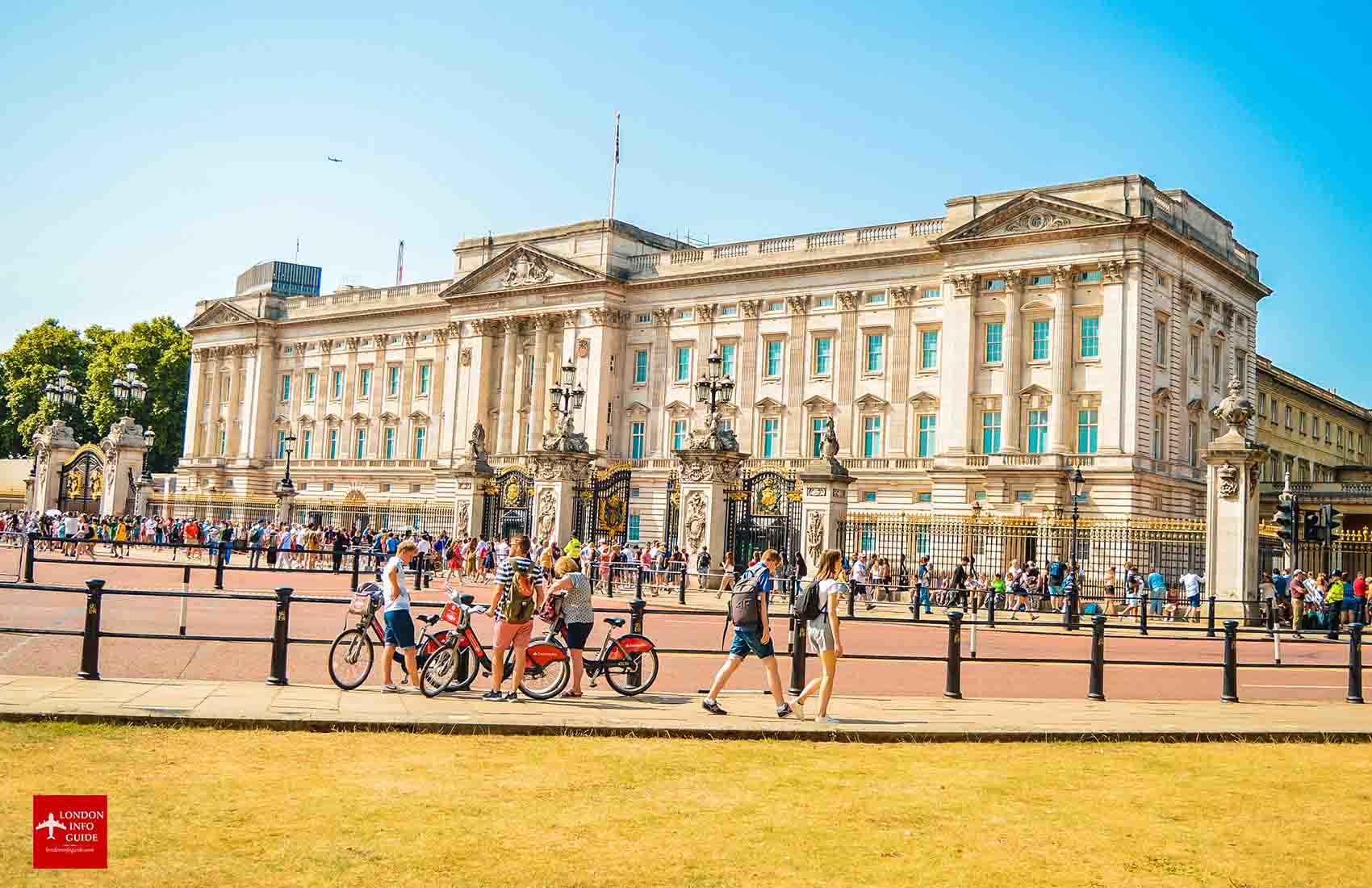 Buckingham Palace London
10 best things to do in september
Explore Hampstead Heath, a beautiful park with ponds, woods, and stunning city views. Explore more incredible parks in London.
Discover works of art by famous artists, such as Van Gogh and Leonardo da Vinci, at the National Gallery. Visit other free museums in London.
During your visit to London, make sure you stop by the O2 Arena and take in a concert or event.
Among London's most famous landmarks are Big Ben and the Houses of Parliament. Check out more free things to see and do in London.
Take part in London Fashion Week, one of the biggest events in the fashion industry.
Get a taste of the local Chinese food on a visit to the famous Chinatown neighbourhood.
The best way to see the city's famous landmarks from the water is to take a river cruise on the Thames River.
Visit the historic Roman bathhouse at Billingsgate, which stands on the site of the ancient Roman baths.
You can also take a walk through the famous Trafalgar Square, where you will be able to see the famous lion statues.
Visit the famous 221B Baker Street, home of Sherlock Holmes, one of the world's most famous detectives.
Weather in london in september
Despite being mild and pleasant, the weather in London during September starts to disperse the summer crowds. Occasionally rainy, visitors should wear a mix of layers such as light layers and a waterproof jacket. In September, days are still relatively long, making it possible to explore the city's sights and attractions during daylight hours.

The London weather at the end or late of September can be unpredictable, with sunny days mixed with rain showers occasionally.
Don't miss our exhaustive guide to the weather conditions in September.

top tours in london
Undoubtedly, London is widely renowned for its remarkable variety of tours that create a thrilling sensation of embarking on an adventurous journey while exploring the city. Please consider our recommendations.

Harry potter warner Brothers studio tour & transfers
By taking the bus from central London, you can spend the whole day visiting the Warner Brothers studio. Explore the costume and props worn by the characters from Harry Potter to gain a sense of the movie sets.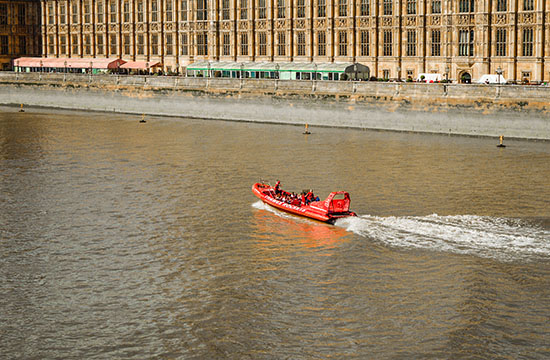 London: River Thames Speedboat Ride

Get ready for an exhilarating adventure on the River Thames in London, as you experience a thrilling mix of sightseeing, speed, and awesome aquatics. Take in the stunning city skyline and iconic landmarks from a unique perspective as you zoom along the waterway.
Best theatre shows in london
The West End of London, also known as the theatre district, has a long history of theatre and entertainment. Make sure to take a look at some of the shows that are most anticipated.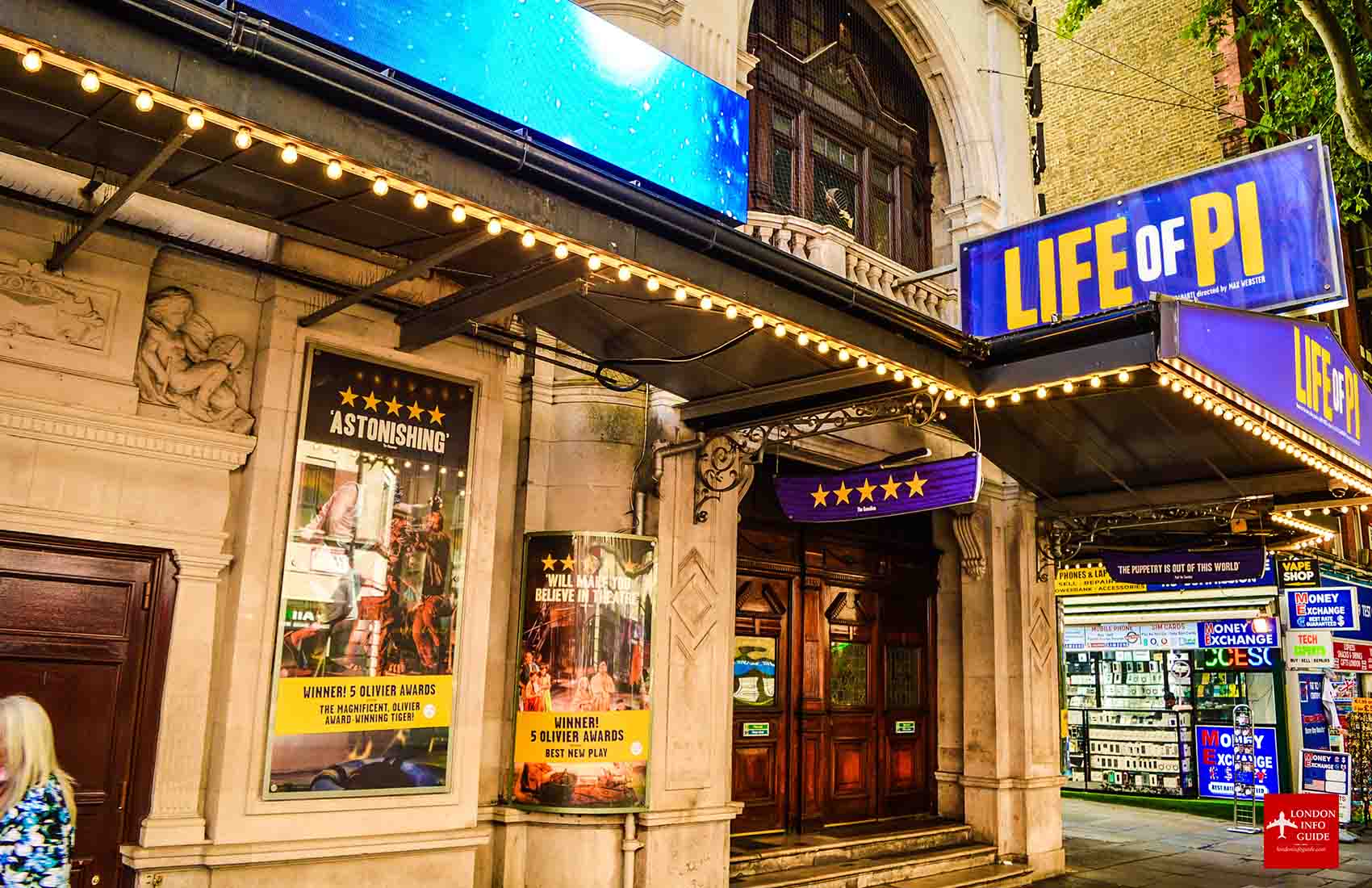 Wyndham's Theatre in London
Mary poppins
One of the most memorable songs in Mary Poppins is A Spoonful of Sugar, which is one of the most popular songs in the movie. Other songs include Supercalifragilisticexpialidocious and Let's Go Fly a Kite, among others.
Pretty woman
If you enjoyed Julia Roberts's and Richard Gere's movie Pretty Woman, there is a great chance that you will enjoy the stage show. A classic tale of an unusual romance between two people from utterly unrelated backgrounds.
It is a great idea to book your tickets and seats as early as possible to find the perfect ones.

best tourist tours when visiting london in september
Consider leaving London for a day trip. Two of the top tourism trips have been selected by us. London is well-known for the wide range of tours it provides; this is your chance to embark on an enjoyable, fascinating journey.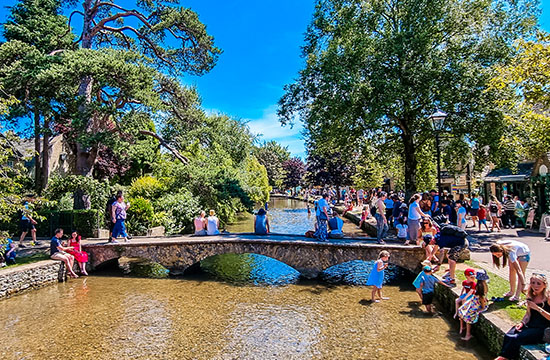 The Cotswolds, Blenheim Palace & Downtown Abbey

Join an all-day escorted journey through the idyllic English countryside. Enjoy a guided walking tour of the charming village featured in the television series Downton Abbey, as well as the majestic Blenheim Palace, Sir Winston Churchill's birthplace.
From London: Luxury Paris full-day trip
Take the Eurostar from London to Paris for a full day in the "City of Lights." See historic landmarks, have lunch at the Eiffel Tower, and more when you spend the day in the "City of Lights." You will take a tour of the Eiffel Tower, have lunch, and cruise down the Seine River after your tour.
fun Adventure experiences in London

Don't settle for the ordinary when visiting this vibrant city. Instead, add some excitement to your trip with an adventure tour.
The Shard Entry Ticket with Fast Track Option
From 800 feet above the ground, you can enjoy a 360-degree view of London. Seeing buildings disappear as you climb to the 72nd floor is an amazing experience. There will never be another experience like this.

Westminster Walking Tour & London Dungeon Entry
Discover 20 iconic London landmarks in the famous Westminster area with a guided tour, followed by a thrilling experience at the London Dungeon where you'll encounter spine-chilling theatrical actors, special effects, stages, scenes, and rides.
tourist attractions in london
Enjoy your visit to London and explore its iconic locations for unforgettable memories. Take a look at our suggestions.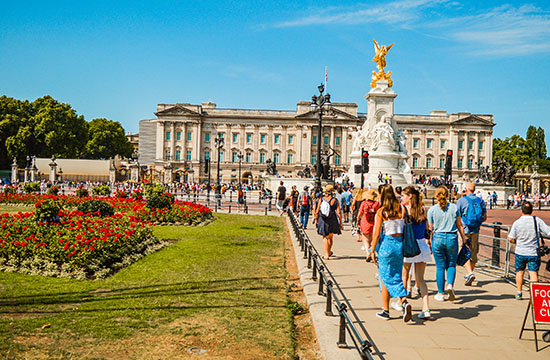 Buckingham Palace
Visit Buckingham Palace and marvel at the splendour of the official residence of the British monarch and experience the pomp and ceremony of the Changing of the Guard ceremony for a taste of royal life.

Camden Town
You don't want to miss out on Camden Town: Immerse yourself in the vibrant and eclectic culture of this neighbourhood, which is known for its alternative fashion, music, street markets, and culinary delights.

where to stay in london in september
Considering the location is the first and foremost thing to keep in mind. There is no doubt that London is a sprawling metropolis, and the area you stay in will have a great deal of impact on your experience.
The city's top attractions are within walking distance of areas like Covent Garden or South Bank, which are ideal for first-time visitors. Areas like Notting Hill and Hampstead may suit your taste if you like a quieter, more residential atmosphere.
Explore London's best and top neighbourhoods to stay in and also check out Booking.com for great rates.
Hopefully, this guide to visiting London in September has provided you with a sense of excitement and eagerness to explore all that this vibrant city has to offer.

Our month-by-month page has plenty of ideas for things to do in London. And don't miss out on our London in October and London in August guides for more fantastic inspiration.
frequently asked questions about september in london
Visiting London, UK in September is a great time of year, as the crowds have thinned out, the weather is still mild, and you can enjoy a variety of cultural events, including the London Design Festival and Open House Weekend, as well as autumnal foods and colourful foliage.
It is generally cheaper to travel in September than during the peak summer months. It is usually cheaper to stay in a hotel, take a bus, dine, or visit an attraction during July and August. Prices may be affected, however, by city events or festivals. Before booking, make sure you research and compare prices.

There are many events and festivals taking place in London during September, making the month a busy one for cultural activities and events. The weather is generally mild and pleasant during this period, making it a popular time for tourists.

Want To Share This Page On Pinterest? Pin It Here!
Photo sources
Emirates Stadium London - Photo by Nelson Ndongala on Unsplash
want to share what you read? share below