Weather in London in July
weather in london in July
Warm and Sunny London Weather in July
The weather in London in July is considered as one of the warmest and sunniest months of the year, since it is much drier than other months, although rain and cool days do still occur.

It is one of the best times for people in London to spend time outdoors enjoying the warm weather and extended daylight hours. It is also the ideal time for outdoor activities and exploring the city's attractions as well as the many parks and open spaces. 
Despite the pleasant weather, be prepared for occasional thunderstorms and rain showers, which can create cooler conditions and increased instability.
This weather is ideal for sports events that are organised for the general public, time for picnics and time out at a bar drinking beer in summer clothes and trying to get a sunburn.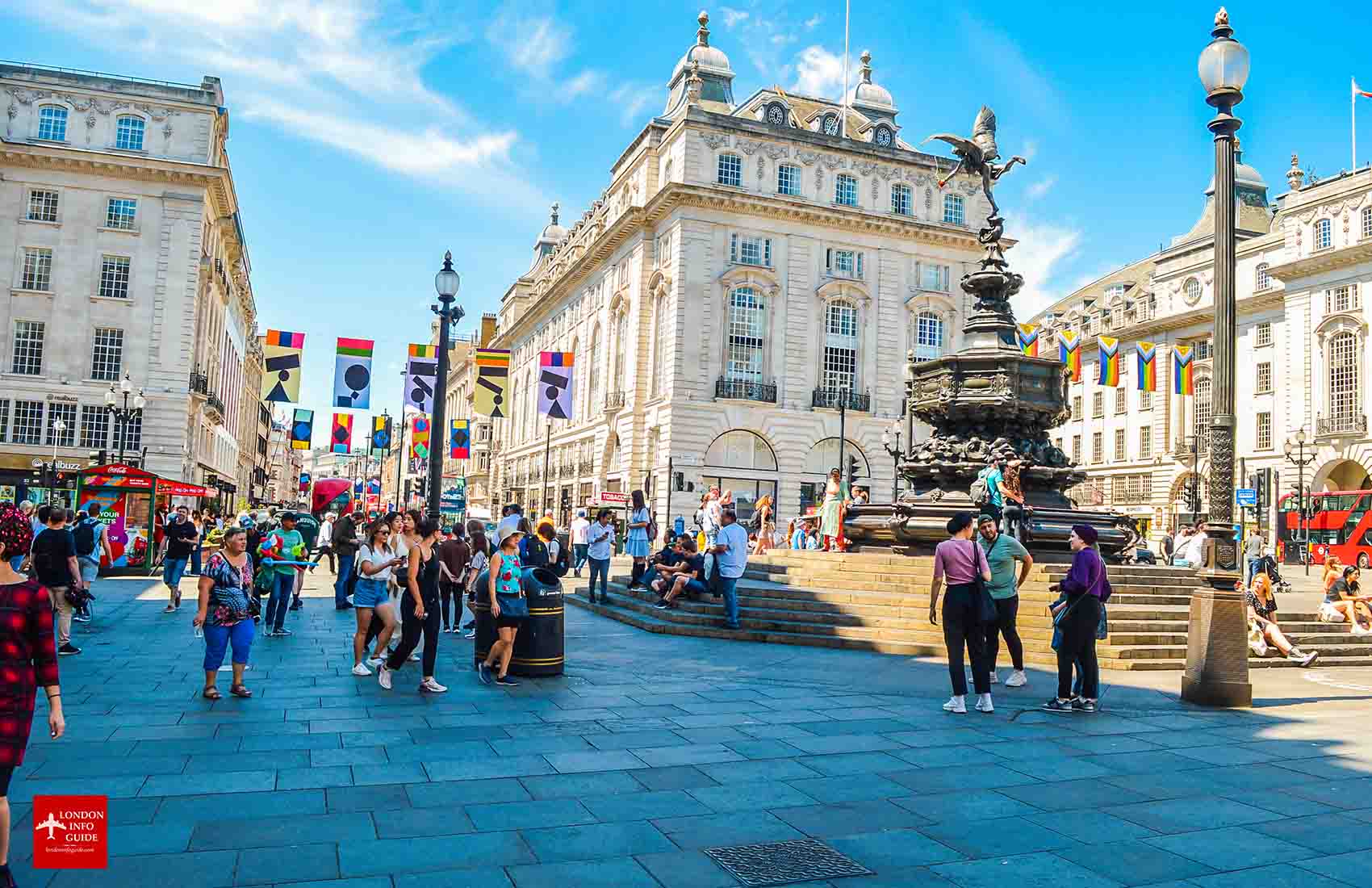 Piccadilly Circus
What to Find During This Month
statistics for london weather in july

Average Temperature: Highest 23.9°C (75°F) | Lowest 14.2°C (57.6°F)
Average Daily Temperature: 17.8°C (64°F)
Total Daylight Hours of Sunshine: 217.8
Average Daily Hours of Sunshine: 7

Rainfall: Depth 45.8mm (1.80") | Days: 7.9
Humidity: 70%
Days of Air Frost: 0

UV Index: 5
Comparing London's weather to other cities

New York City, NY, USA: 24.5°C (76.1°F)
Dubai, United Arab Emirates (UAE): 35.6°C (96.1°F)
Paris, France: 19.8°C (67.6°F)
Los Angeles, California, USA: 24.1°C (75.4°F)
Tokyo, Japan: 25.3°C (77.5°F)
Rome, Italy: 25.2°C (77.4°F)
is visiting london In July worth it?

This time of year is ideal for exploring the city's many parks and open spaces due to the warm, dry weather. Consequently, there are many festivals, events, outdoor concerts and other things to do in the city, making it a vibrant place to visit. July is one of London's most busy months of tourism making the city very crowded and due to that prices tend to be much higher than in other months.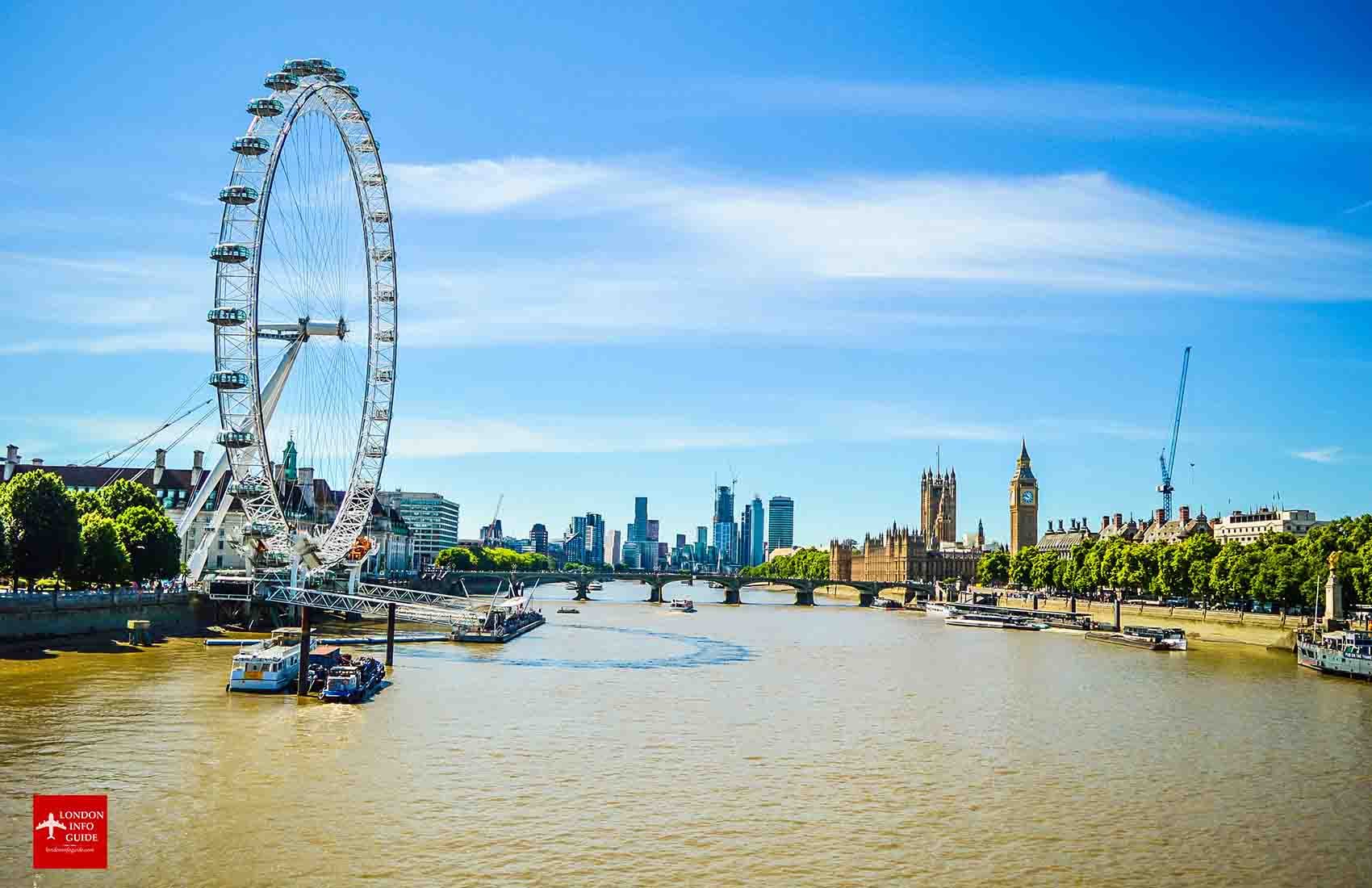 London Eye and Westminster Bridge
How should I pack or dress?

It is one of the hottest months in London, and the temperature in London in July doesn't change much as the month progresses. A couple of showers are quite likely since it rains on average every 14 days, July is no exception.
There is no better time of year to visit London than in the summer when the weather is the warmest.
T-shirts or Lightweight Tops: Since warm days are a regular in July, it is recommended to bring thin clothing.
Shorts or skirts: Suitable for days out when the sun is shining. If you will be visiting certain attractions be aware that there is no clothing policy as certain clothing will not be appropriate.
Light Pants or Jeans: These are useful for slightly cooler days and chilly evenings.
Rain Jacket or Umbrella: Even though it is summer, there is always a chance that it could rain.
Light Jacket or Cardigan: Also suitable for cooler evenings or even in air-conditioned indoor spaces.
Comfortable Walking Shoes: Since walking is the most popular transport in the city, then definitely bring a comfortable pair of shoes. You can also bring an extra pair for evening events.

Sunglasses and Sunscreen: Since you will be soaking in lots of sun during the day, these are recommended to carry with you at all times.
It's always a good idea to check the weather forecast before your trip and pack accordingly. And remember, London is a diverse and fashionable city, so feel free to express your style while staying comfortable and weather-appropriate.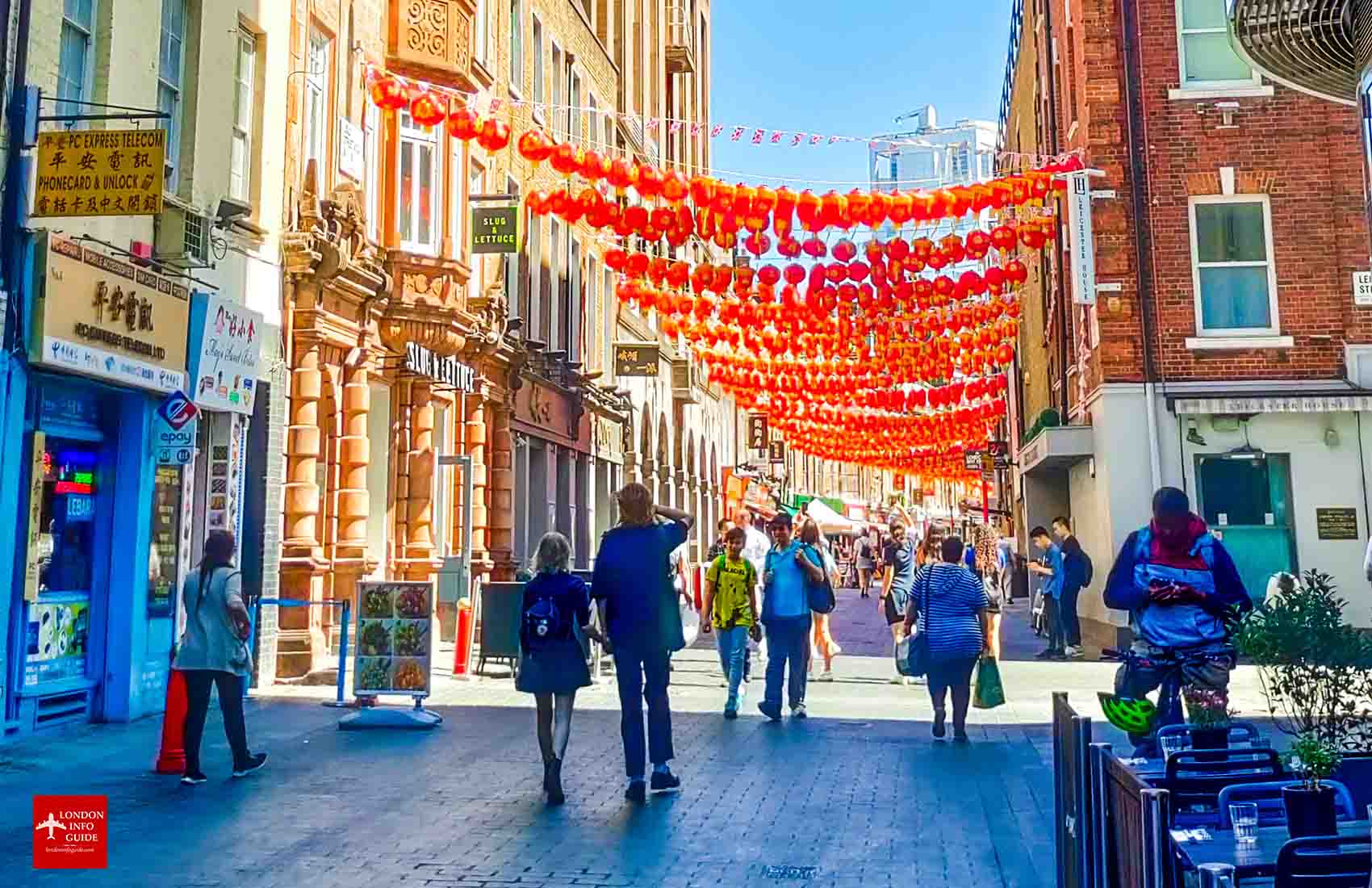 Weather in London in July - China Town
What Is The Weather Like In London in july?

The weather in July can vary from being quite hot to being cool. Below are some hints to what to expect when travelling to London in July.

During these months of summer, it is an amazing time to visit to see London in full swing with tourists.
With the summer weather, it is easy to roam around the city without the hesitation that it might rain.
Gloomy days are expected but not as much as winter months.
The temperatures in London in July are around 17.8°C (64°F) where it can keep increasing to an average of 23.9°C (75°F). It is around 2.0°C (35.6°F) higher than the previous month of June.

Wind speeds during July have an average of 14.4 kph (8.9 mph or Force 3).
Sunrise and sunset hours at the beginning and end of July are as follows: 1st July sunrise at 04:47 and sunset at 21:20 and on July 31st a sunrise at 05:22 and sunset at 20:50.
The London weather for July and August is similar but the hot summer trend starts to decline as the average temperatures start diminishing though the change is mild.
A Cottage in Cotswolds
Events taking place in London in july

In the busy city of London, there are always events and things to do. Visitors can anticipate a range of activities in July, including the ones listed below.

Wimbledon Championships

The Wimbledon Championships is one of the oldest and most prestigious tennis tournaments in the world, held annually in Wimbledon, London. In 2023, it will be held from June 26 to July 9 and will feature top professional tennis players competing for the coveted Wimbledon trophy. The tournament is part of the Grand Slam events, along with the Australian Open, French Open, and US Open, and draws a large international audience both in person and through television broadcasts.

Event Date: Monday 3rd July to Sunday 16th July 2023

men's and Women's Ashes Series
The Ashes series is a highly anticipated cricket event between England and Australia, held alternately in both countries. When the series is held in London, cricket fans from around the world gather to watch the exciting matches and support their favourite teams. The atmosphere is electric, with a sea of fans decked out in their team colours.

Event Date: Friday 16th June to Monday 31st July 2023

BBC Proms Classical Music Festival
Every year, over two months in the summer, the BBC Proms presents the best classical music to as many listeners as possible. With reasonable ticket costs and a relaxed atmosphere, the event is among the most well-liked in London. The Royal Albert Hall hosts the main events, while other venues throughout the city also host acts.

Event Date: Friday 14th July 2023 - Saturday 9th September 2023

tours in london during July
Make the most out of your holiday by learning about the history and culture of London. Taking a tour lets you see London from a different perspective. Do you intend to travel to London this year and want to maximize your experience?

Magical London: harry potter guided walking tour
A Harry Potter tour of central London is a great way to learn about the movies. If you prefer a boat trip or a trip to the London Underground, you can choose between the two. Throughout the tour, the guide will provide you with several interesting facts that will entertain you.
Get Your Harry Potter Guided Walking Tour Tickets
Hop-On Hop-Off Sightseeing-Tour
Embark on a double-decker bus to see the very best of London. Enjoy the flexibility of a single-day or multi-day pass and board and depart wherever you like. Listen to the audio commentary onboard for insights and engaging commentary

Buy Your Hop-On Hop-Off Tour Tickets
The view from the Shard
With a stunning 360-degree view, you can enjoy a bird's eye view of London from 800 feet (243.84 metres) above. Witness the streets of London disappear as you ascend to the 72nd floor of The Shard. Guests can enjoy panoramic views of the city inside or outside the highest viewing platform in Western Europe.

Reserve your tickets to the Shard
Full-day Cotswolds small group tour
Take a relaxing day trip in an air-conditioned minibus from London and explore the best of the Cotswolds. There's nothing quite like the green countryside, charming villages, and honey-coloured stone cottages of the Cotswolds, regarded as the quintessential British countryside. Duration 9 hours.

Get Your Cotswolds Small Group Tickets
It's a great time to take advantage of the warm weather since July is known for its warmth. There are often extended periods of bright and dry weather in the city, making it ideal for outdoor activities and trips to the city's parks and open spaces. While you're here, why not look at the forecast for London in June or August or a general summary of the weather in London!

Want To Share This Page On Pinterest? Pin It Here!
want to share what you read? share below