Travel to london in July
July in London: Festivals, Events, Weather and Tips
London is the ultimate tourist destination and a city that never fails to delight and surprise its visitors no matter how many times they visit it. London in July is peak for its events namely the Wimbledon tennis tournaments, flower shows and plenty more.
The city's charming districts, beautiful museums, vibrant street markets, and awe-inspiring World Heritage Sites are all testament to its rich culture and history.
Don't miss out on the many opportunities this city offers. Grab your sense of adventure and join us!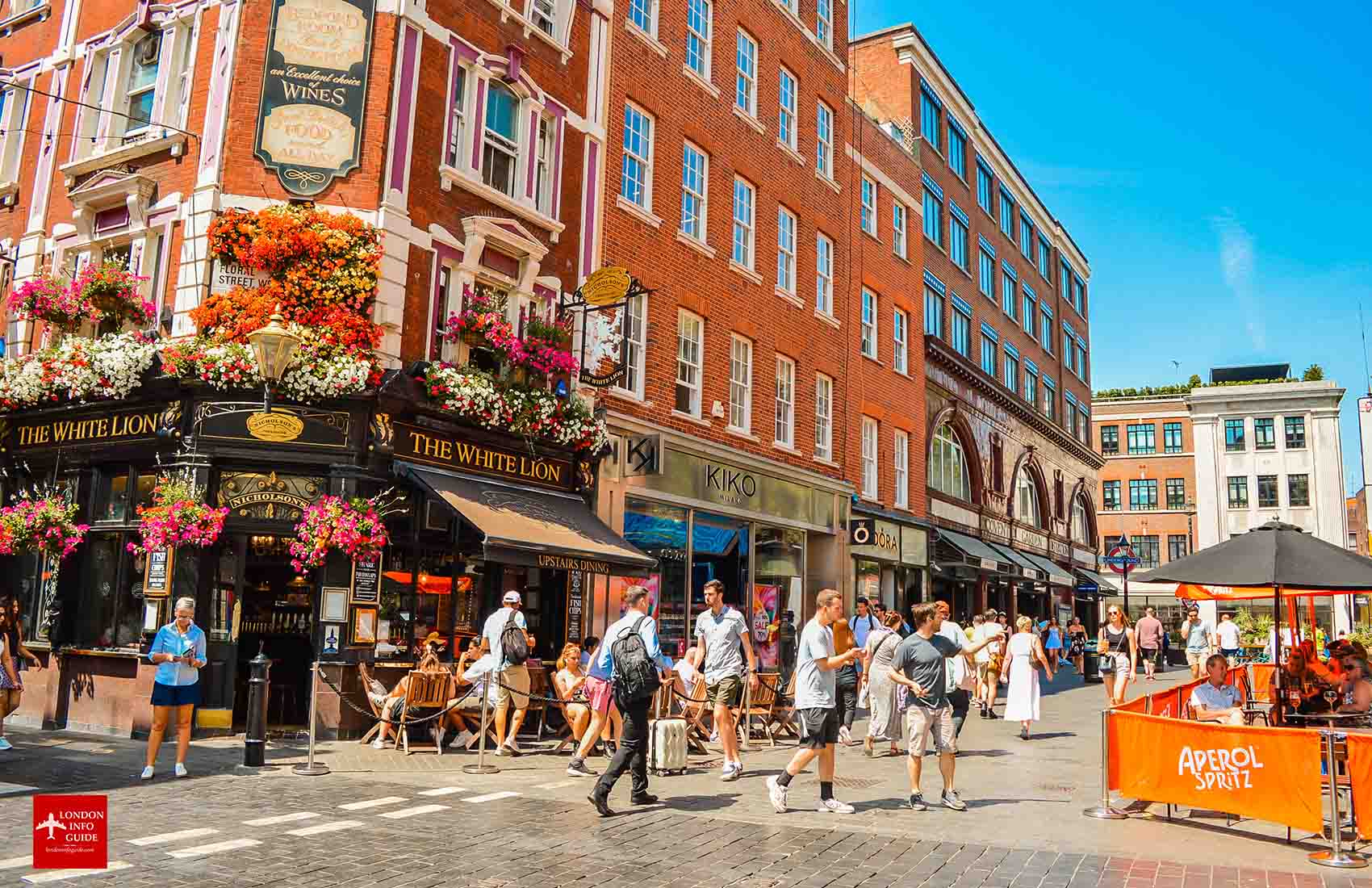 Covent Garden London
10 best things to do in july
Take a trip to Greenwich and stand on the Prime Meridian Line at the Royal Observatory. See other parts of British History through the many free museums surrounding London.
There is a collection of medicinal plants in the Chelsea Physic Garden, so take a tour and see them for yourself.
Become a spectator at the Wimbledon Tennis Championships, one of the world's oldest and most prestigious tennis tournaments.
In Hyde Park, you'll discover hidden gardens, fountains, and monuments from the past. Explore a whole list of other parks in London.

Several lidos can be found in the city, including London Fields Lido and Tooting Bec Lido.
Get a taste of what the famed National Theatre is all about by attending a free outdoor concert.

Discover Hampstead Village, a picturesque and historic village in the heart of London, on a stroll.
Get a glimpse of Shoreditch's vibrant and colourful murals on a street art tour.
Discover the best chocolate shops and cafes in the city as you take a chocolate-tasting tour.
Attend a free lunchtime concert at the famous St. Martin-in-the-Fields church.
Weather in london in July
In July, London is one of the warmest months of the year, with mild temperatures and occasional showers. It is the perfect time to explore the city's outdoor attractions. Visitors should bring a variety of clothing options, including light layers for cooler evenings and a waterproof jacket for rainy days.

What is the London weather for June and July? The average temperature in London is high and the daylight hours are long.

London weather in early July is usually mild and pleasant. A good deal of sunshine is experienced in the city, with daylight hours lasting around 16 hours each day.
Our weather guide for July has everything you need to know about the weather.
top tours in london
Visiting London is an exciting experience because of its excellent choice of tours, which give you the feeling that you are embarking on an exciting trip. Here are a few suggestions.

Harry potter warner Bros studio tour & transfers
By taking the bus from central London to Warner Brothers' studio, you will be able to spend the whole day visiting the studio. It is a great chance to get a feel for the Harry Potter movie sets by experiencing the costumes and props of the Harry Potter characters.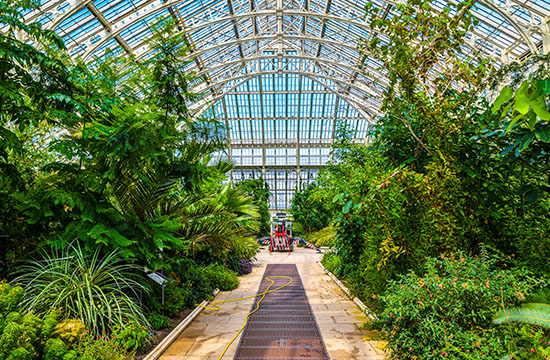 London Kew gardens admission ticket
As you stroll along the walkways, you will be able to explore acres of glass gardens all around you. In Kew Gardens, London's largest World Heritage site, you can explore botanical galleries, take a tour inside a royal palace, and discover 250 years of royal history throughout the years.

Best theatre shows in london
The London theatre district, also known as the West End, is home to numerous world-renowned theatres and productions. Take a look at the most anticipated shows in London.

Cambridge Theatre London
abba voyage
This long-awaited concert is one of the biggest pop concerts ever. ABBA's avatars will perform in London's custom-built ABBA Arena with a 10-piece live band, performing their hit songs.

dirty dancing
Watch this legendary show whose West End premiere in 2006 earned it the title of fastest-selling musical ever. In 1987, Eleanor Bergstein wrote the hit film of the same name that inspired this musical.

It is a great idea to book your tickets and seats as early as possible to find the perfect ones.

best tourist tours in london
Consider leaving London for a day trip. Two of the top tourism trips have been selected by us. London is well-known for the wide range of tours it provides; this is your chance to embark on an enjoyable, fascinating journey.
From London: Full-Day Cotswolds Tour with Lunch
Embark on a scenic drive through the English countryside and behold the charm of the Cotswolds. Indulge in a delightful 2-course lunch at a historic coaching inn. Explore the quaint and picturesque villages of Burford, Bibury, Bourton-on-the-Water, and Stow-on-the-Wold.

Day Trip to Downton Abbey, Oxford and Bampton
Take in the stunning architectural sights of Oxford before making a stop at Bampton Village. Then indulge in a tour of Highclere Castle, which boasts rooms that were famously featured in the hit TV series Downton Abbey. As a bonus, you'll also receive a copy of Lady Carnarvon's book.

fun Adventure experiences in London

Whether you're a frequent visitor or a first-time tourist, exploring this lively city through an adventure tour is an exciting way to mix things up.
Climb The Roof of The O2 Arena
Don't miss out on the chance to climb over the iconic roof of the world's most popular entertainment venue for an unforgettable 90-minute experience. Seeing the city from such a height offers a unique perspective that will stay with you.
The London Abseil: ArcelorMittal Orbit
Nothing compares to the heart-racing adventure of dangling off the ArcelorMittal Orbit for seeing London's stunning views. A panoramic view of London's iconic skyline awaits you at 80 meters above ground.
tourist attractions in london
Maximize your London visit by fulfilling your dream of seeing iconic locations. Check our suggestions for unforgettable memories.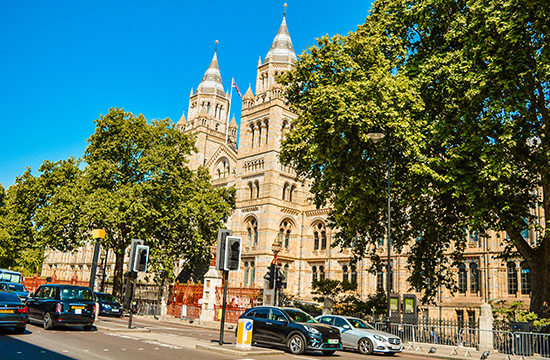 Natural History Museum
Discover all the wonders of nature by visiting this fascinating museum which boasts an extensive collection of specimens, artefacts, and exhibitions that are all illustrating the wonders of the natural world.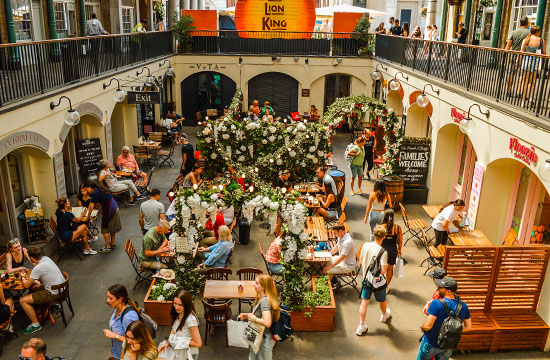 Covent Garden
If you are looking for a vibrant atmosphere, then take a stroll through Covent Garden and you will be able to enjoy the vibrant atmosphere of this historic market square, which is home to street performers, boutique shops, restaurants, and theatres.
where to stay in london in July
It is a good idea to read hotel reviews before booking. This will give you a sense of the level of service and hospitality you can expect. Make sure that you look for hotels that have high ratings in terms of their cleanliness, friendliness of staff, and general satisfaction from their guests.

Discover the best deals on Booking.com or explore London's diverse neighbourhoods to find your ideal stay.
We hope you have found our guide to London in July helpful and inspirational for your upcoming trip.

We have a monthly page that shows you what's happening in London each month. Don't forget to also take a look at our London in August and London in June guides for additional ideas and recommendations.
frequently asked questions about July in london
A trip to London in July can be full of sunshine, outdoor activities, festivals, and a tumultuous nightlife scene; however, it can also be expensive and crowded, so planning is essential.

Tourists flock to London in July, and accommodation, transportation, dining, and attractions tend to be more expensive than usual. Despite this, if you plan and book ahead, you will be able to find good deals and discounts.

Many festivals and events take place throughout the city in July, making London a very active city. The warm weather and abundance of outdoor activities make the city a popular destination for tourists and locals alike, including picnicking in parks and exploring the markets.
Want To Share This Page On Pinterest? Pin It Here!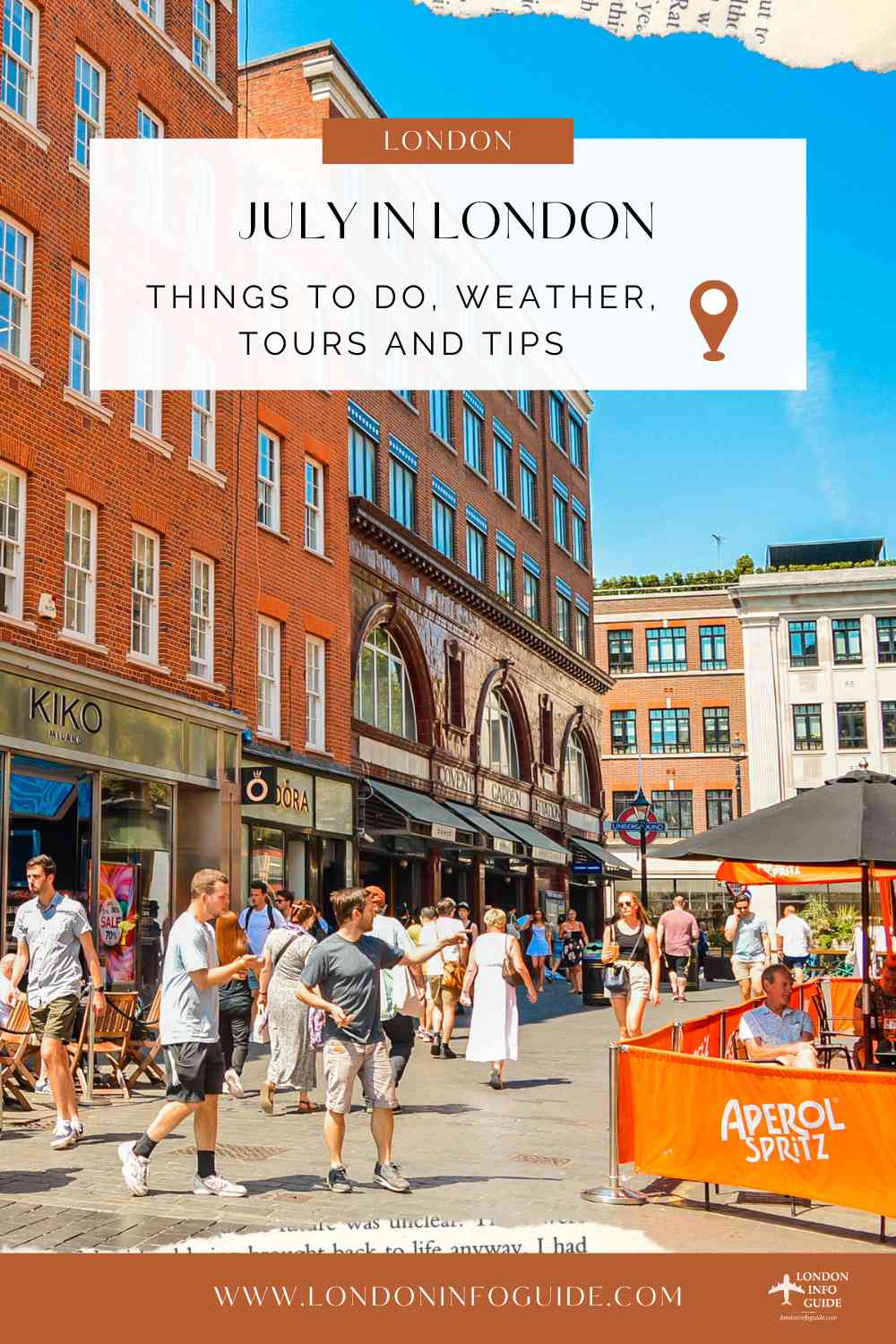 Photo sources
O2 Arena - Image by Chris Lightfoot from Pixabay
ArcelorMittal Orbit - Fred Romero from Paris, France, CC BY 2.0, via Wikimedia Commons
Downtown Abbey - Photo by Tim Alex on Unsplash
Kew Gardens - Photo by Tom Podmore on Unsplash
want to share what you read? share below