Travel to london in June
June in London: Events, Activities, Tours and Sightseeing
Are you planning to travel to London in June? The city of London has more things to offer for everyone, no matter what their interests or preferences are.
A unique destination that combines the charm of the old world with the excitement of the new. Among its many historical landmarks, this city has a rich history that is evident everywhere. Countless historic sites offer a glimpse into the past of London.
There is something for everyone, whether it's Trooping the Colour ceremony or Pride in London parade. In June, you can also enjoy Royal Ascot, Trooping the Colour, and the Greenwich and Docklands International Festival.
Don't miss out on the fun, and start planning your trip to London in June today!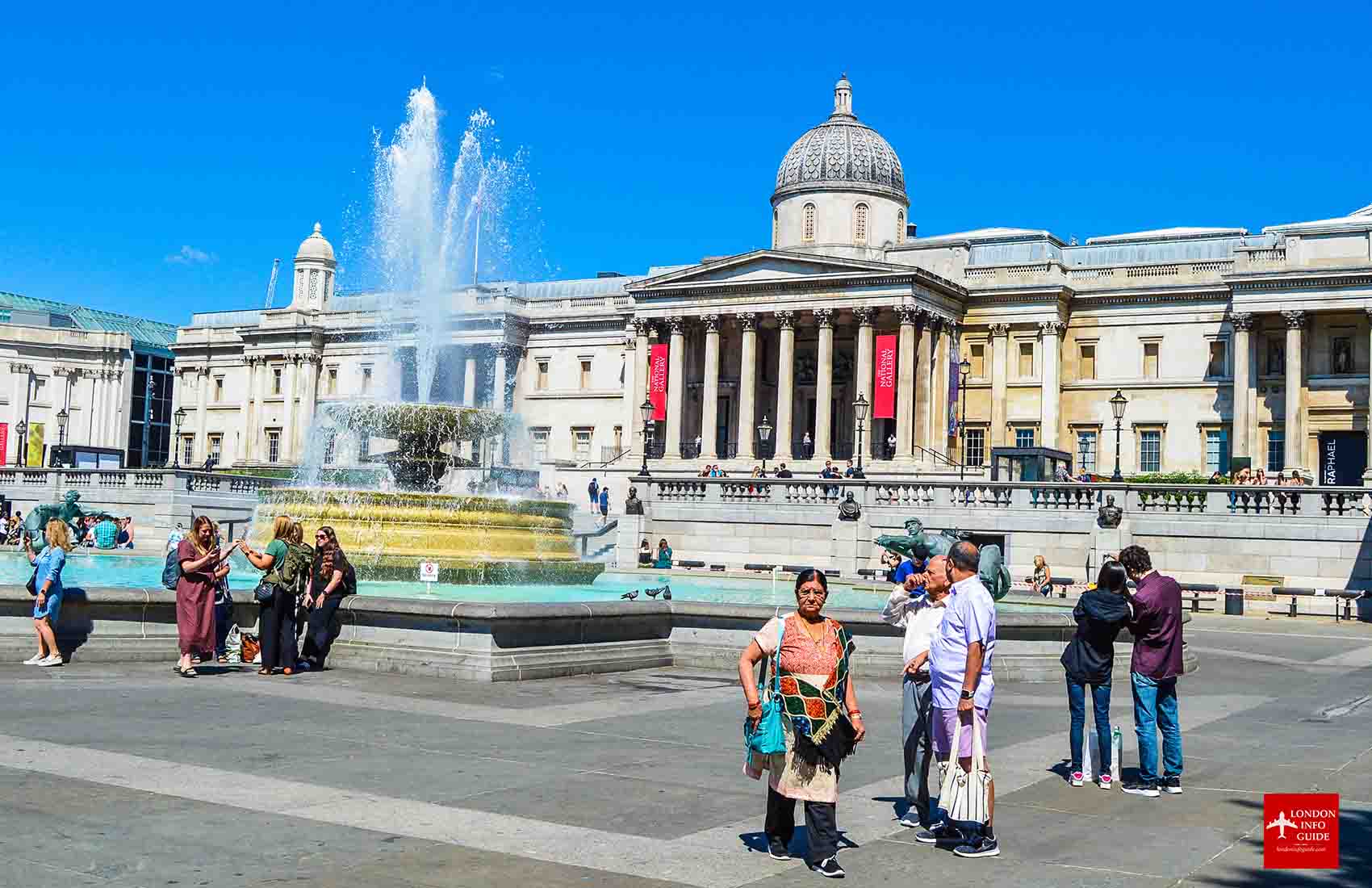 Trafalgar Square London
10 best things to do in june
See the street performers at the Covent Garden Market and explore the market itself.
Get a taste of the street food at the Camden Market and explore the market. Check out more markets in London.
You are invited to visit Buckingham Palace for a tour and witness the ceremony of Changing of the Guard at Buckingham Palace.
Attend the Trooping the Colour ceremony, a military parade that celebrates the Queen's birthday.
Taste some of London's best cuisine on a food tour and learn about some of the best restaurants in the city.
Discover the world's largest dinosaur exhibit at the Natural History Museum when you take a trip there. See more free museum in London.
You can attend the Royal Ascot horse racing event, which is a social and sporting event that is popular among the public.
Platform nine and three quarters is the only place in London where the Harry Potter series was filmed. Visit it at King's Cross station in London.

Shop at the famous Harrods department store where you can browse its luxurious goods and enjoy a relaxing shopping experience.
Explore the vibrant and trendy neighbourhood of Shoreditch and see what it has to offer.
weather for london in june

A sunny and warm June is usually the norm in London, with plenty of daylight hours for enjoying the outdoors. Despite some rainy days, the weather is generally nice, so exploring the city's outdoor attractions is a great idea during this month. A waterproof jacket should be packed in case of rain. Light layers are recommended for cooler evenings. The month of June is a popular time for outdoor events and festivals.

The London weather at the end of June is typically warm with plenty of sunshine, making it an ideal time for outdoor activities.
What is the London weather for May and June? In comparison to the London weather in May, June is a warmer month with more sunshine and milder temperatures.
Make sure to peruse our detailed guide to the weather during June.

top tours in london
When you are in London, you will experience an exciting trip thanks to its excellent selection of tours. Take a look at our suggestions for some ideas.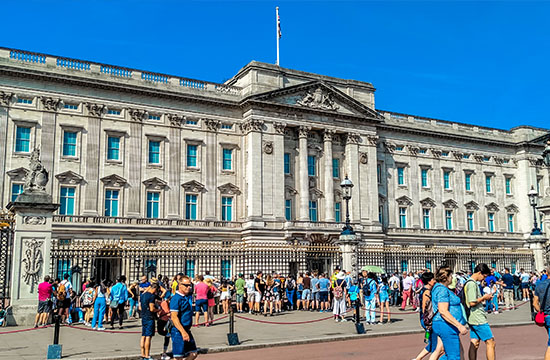 Buckingham Palace: The State Rooms Entrance Ticket
Beyond the gates of London's arguably most iconic attraction, you'll discover one of His Majesty's Official Residences. Experience the royal state rooms of Buckingham Palace, where visiting dignitaries are welcomed by monarchs in 9 languages.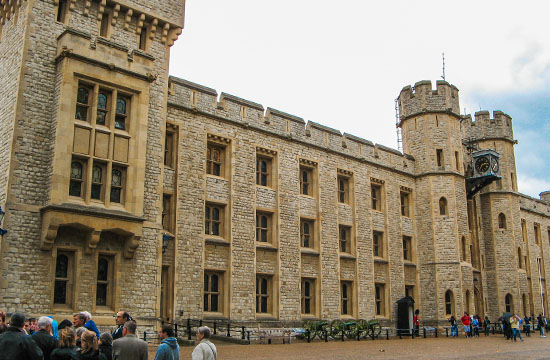 Tower Of London And Crown Jewels Exhibition Ticket
Take a tour of the Tower of London, a major historical site dating back to the 11th century. Take a look at the Crown Jewels, meet the Yeoman Warders, and see if you can discover the ravens hidden within the Tower as you explore the Tower's history.

Best theatre shows in london
Visit one of London's most famous areas on a visit to the West End theatre. Be sure to check out the most anticipated shows if you are planning to visit London during the next few months.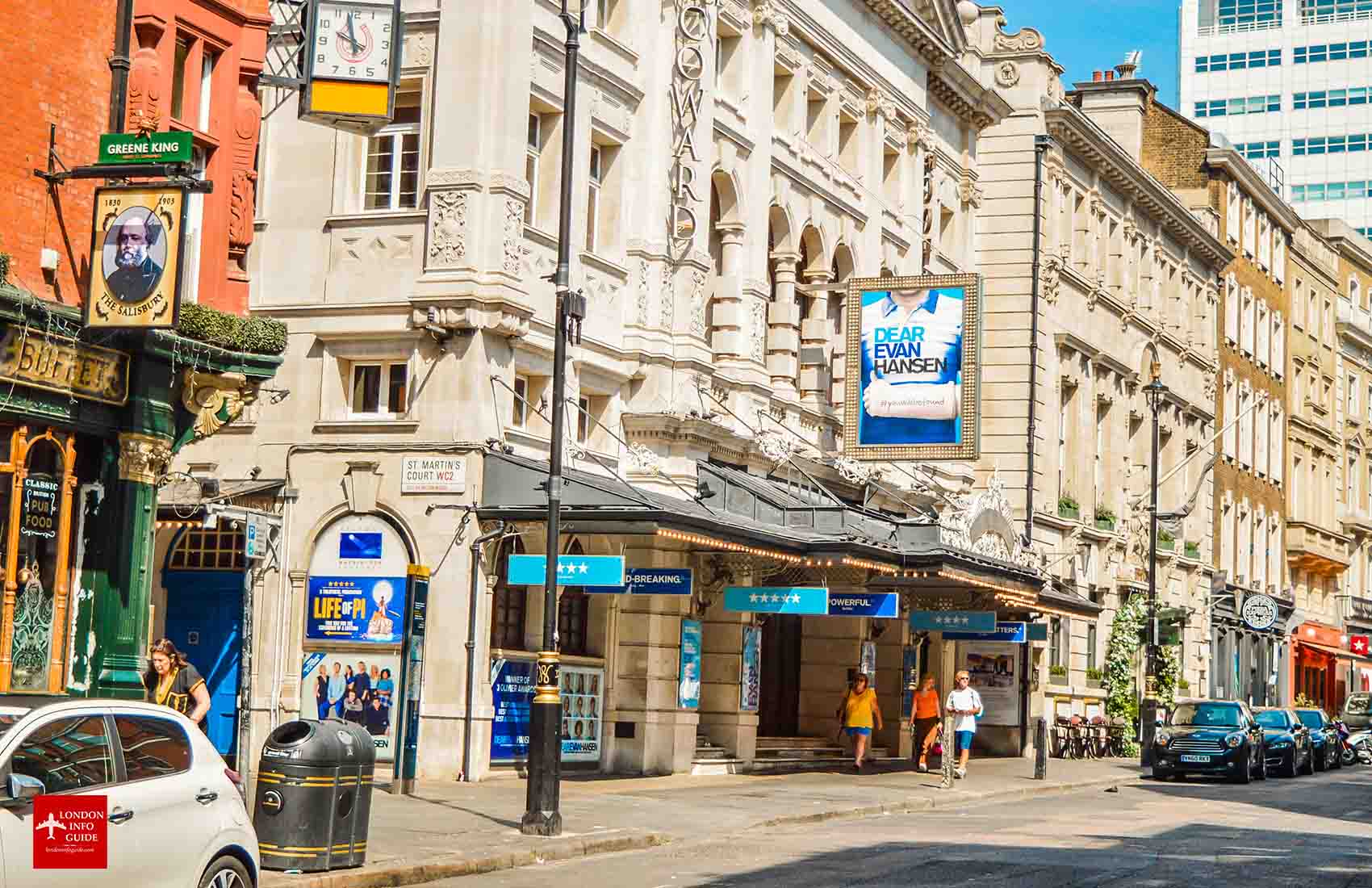 Noel Coward Theatre
The Tina Turner musical
Based on the book by Katori Hall, TINA celebrates the remarkable life of music icon Tina Turner. The musical features many of her best songs that made her famous throughout the world.

Back to the future
One of the most popular pop culture phenomena of all time, Back to the Future, a movie that was released in 1985 that featured timeless music from the '80s and '50s, still today remains a pop culture phenomenon.

It is a great idea to book your tickets and seats as early as possible to find the perfect ones.
best tourist tours in london
Consider leaving London for a day trip. Two of the top tourism trips have been selected by us. London is well-known for the wide range of tours it provides; this is your chance to embark on an enjoyable, fascinating journey.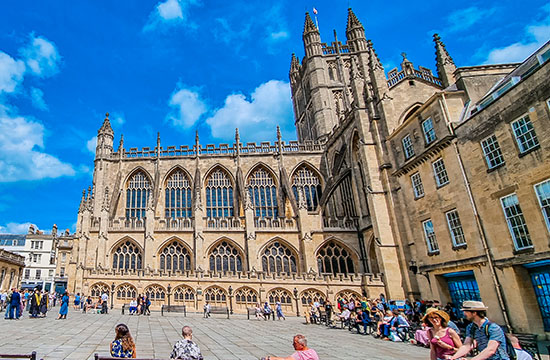 Windsor, Stonehenge, Bath, and Roman Baths Day Trip
Take on a bus day trip from London, and experience the wonders of Windsor Castle, the enigmatic Stonehenge, and the ancient Roman Baths over 2000 years old. Explore iconic landmarks like Bath Abbey and Pulteney Bridge, known for their romantic appeal.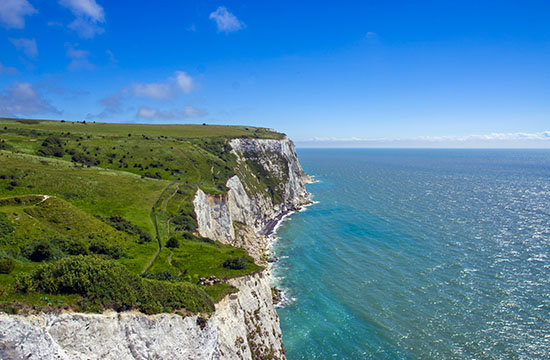 From London: Canterbury & White Cliffs of Dover Tour
Join a small-group tour from London and delve into the charming region of Kent. Spend a day exploring the two most renowned destinations in the area - the historic cathedral city of Canterbury and the majestic White Cliffs of Dover.

fun Adventure experiences in London

If you're looking for a change of pace from your usual routine while visiting this bustling city, consider embarking on a unique adventure tour.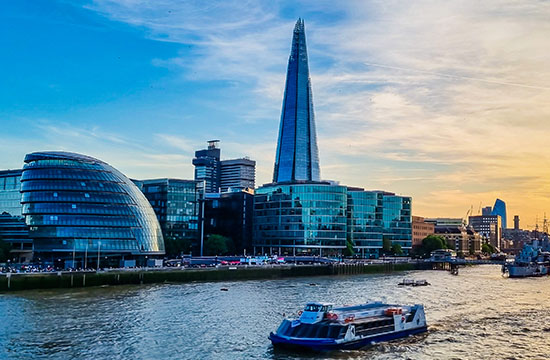 The Shard Entry Ticket with Fast Track Option
One of London's most iconic landmarks offers panoramic views of the sprawling metropolis from the 72nd floor. If you feel adventurous, you can step outside onto Western Europe's highest viewing platform for 360-degree panoramic views.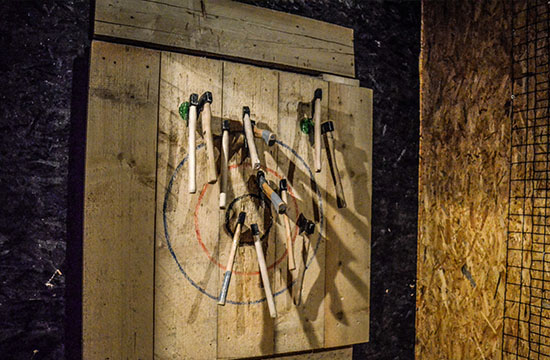 Urban Axe Throwing Experience Oxford Circus
An axe-throwing session at a vibrant venue complete with a pumping soundtrack will add some excitement to your day in London's West End. Learn how to smash the targets with your group under the guidance of expert instructors.

tourist attractions in london
Explore London's iconic locations and create unforgettable memories during your visit. Check out our suggestions to make the most of this wonderful opportunity.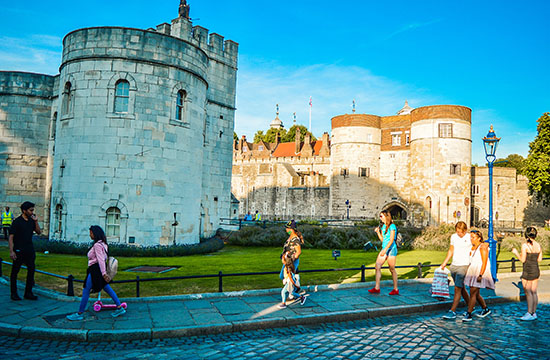 Tower of london
Along with serving as a royal palace, the Tower of London was also used as a prison and site for executions in addition to its use as a royal palace. There are several things to do such as visiting the Crown Jewels, the White Tower, the Medieval Palace, and even meeting the ravens that live there.
Westminster abbey
The Westminster Abbey is an Anglican church formally known as the Collegiate Church of Saint Peter at Westminster. In its 1000-year history, it hosted royal coronations and burials. Here you can see many famous graves and the cathedral's Gothic nave, medieval cloisters, and stained glass windows are beautiful.
where to stay in london in June
Choosing the right accommodation in London boils down to balancing budget, location, and amenities. Your stay in this amazing city is sure to be unforgettable if you do a little research beforehand.
Get the best deals on Booking.com or explore London's top areas to stay for an unforgettable trip.
With this guide to London in June, we hope you feel inspired and excited to visit this incredible city soon.
Explore our month-by-month page for more fantastic things to do in London. And don't forget to also check out our London in July and London in May guides for additional ideas and suggestions.
fAQ - travel to london in june
It is a great time of year to explore the city's numerous parks, museums, and attractions in June as the city comes alive with music festivals, street fairs, and sporting events.

Several factors can affect London's June travel costs, including the type of accommodation, transportation, dining, and attractions. Price changes are generally influenced by the city's peak tourist season and upcoming events. Getting the most out of your trip requires planning and budgeting.

Due to the summer holidays and mild weather, London can be quite crowded in June. In addition, many outdoor events and festivals are taking place during this time, which can draw large crowds. Visiting London in June requires planning and booking accommodations and attractions.
Want To Share This Page On Pinterest? Pin It Here!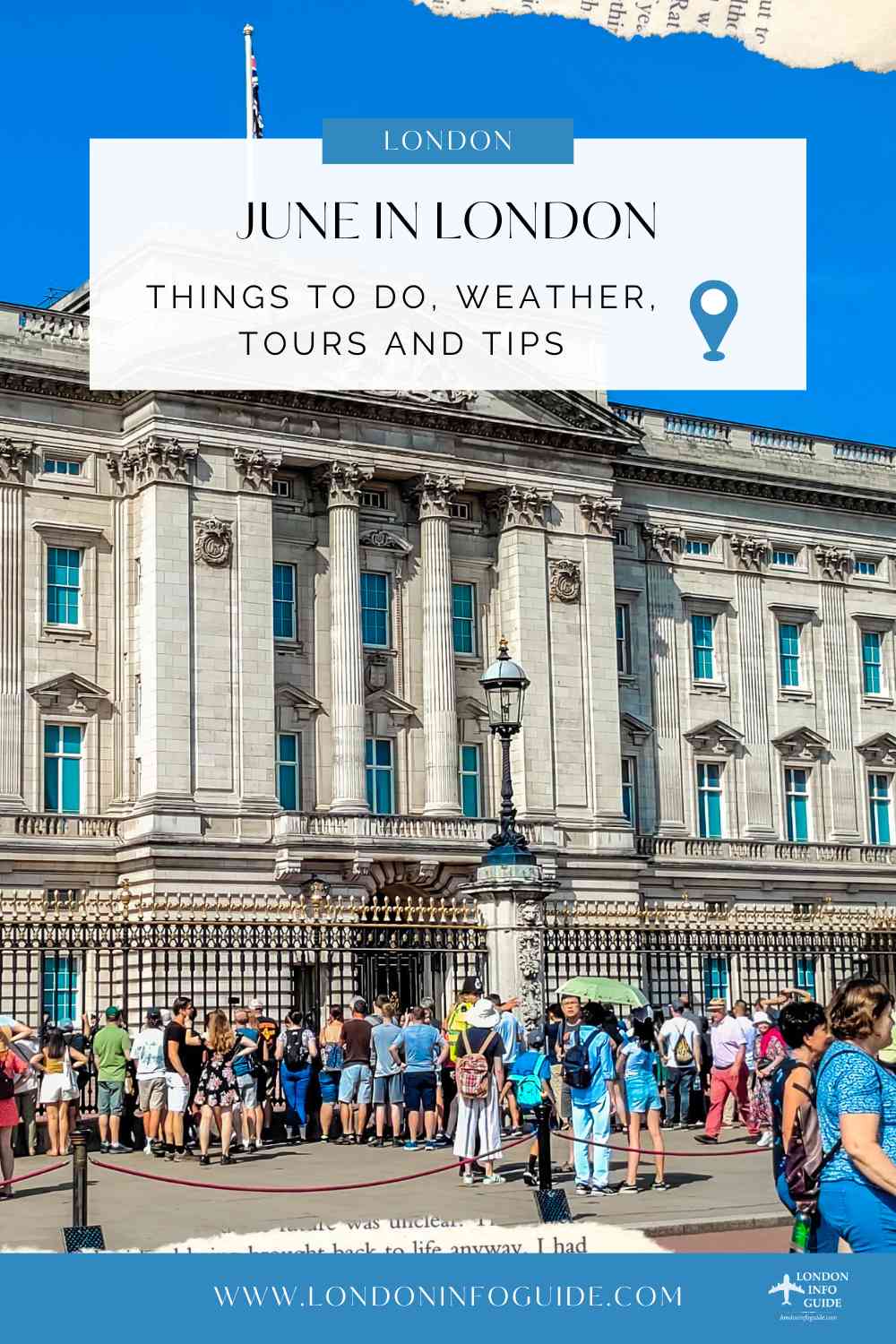 Photo sources
Cliffs of Dover - Image by Darko M. from Pixabay
Westminster Abbey - Photo by Ian Branch on Unsplash
Axe Throwing - Karlaaxe, CC BY-SA 4.0, via Wikimedia Commons
want to share what you read? share below