guide to london in March
Travel Tips for Visiting London in March
As a traveller, you might be wondering how you can see the best of London in March without spending a lot of time traveling. There are a few sights you shouldn't miss, even if you can't see everything. While planning your trip, take a look at these highly popular tours and sights.
As a result of a decline in tourists, London's accommodation and flight rates are lower in March. London holds a number of festivals and exciting events you might enjoy if you visit.
However, temperatures are still cold, compared with the previous two months. If you want to see London when there are fewer crowds, this is the best time to do so.
Hyde Park in London
11 top things to do in march
Visit St Paul's Cathedral for its imposing and stunning architecture and climb the steps to the whispering gallery.
With a pot of tea and a selection of delicate sandwiches and cakes, take a cruise on the River Thames, one of England's most popular traditions.
Westminster Abbey is one of the most famous churches not only in London but throughout the UK. Famous for its royal weddings, coronations, and burials.
Enjoy a beer bike tour of Piccadilly and Soho with your friends and see a variety of sights as you pedal along with your drinks in hand.
The London Zoo has more than 25,000 animals of many different species, making it one of the best places to observe your favourite animals.
A visit to the Sea Life Aquarium is a fantastic way to see one of the Europe's largest collections of marine life, which includes over 4000 marine species.
The Sky Garden, a spacious indoor venue at London's highest accessible building. Stunning sunset, 360-degree skyline view, all day brasserie and fine dining menu.
Experience the wonder of the world's largest museum with art and antiquities from all around the world, including artefacts from Egypt, Greece, and Rome from the Ancient period.
Experience the stunning Victorian architecture of Leadenhall Market. Harry Potter was filmed at the market, which offers a unique food and dining experience.
Buy your tickets to enter the Hampton Court Palace and Gardens. The world of Henry VIII, marvel at the elegant baroque apartments and the vast palace gardens.
A number of the best military artefacts and hardware can be seen at the Imperial War Museum, which is one of the best collections in the world.
Weather in london in march
As the temperatures increase, the days grow clearer, and there are about four hours of sunshine each day. The weather for London in March steadily gets better. This month is the best time to welcome visitors because of the cool temperatures and nice weather. This month is one of the driest, but it can also be frequently cloudy.

top tours in london
There are numerous tours available in London, making it feel like you are on an exciting, fun trip. Visiting all the tours in London in one holiday, is impossible, but we selected two from where you can make your first pick.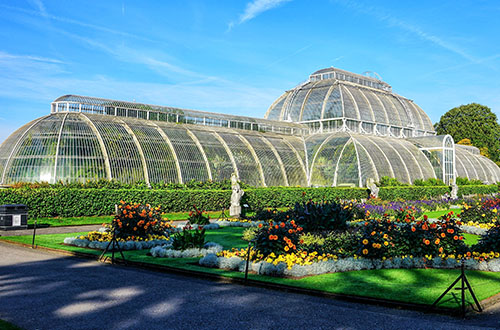 Kew Gardens Admission Ticket

London's largest World Heritage site, Kew Gardens, has a 250-year history of royalty. Step inside a royal palace, explore botanical galleries, and learn about royal history at Kew.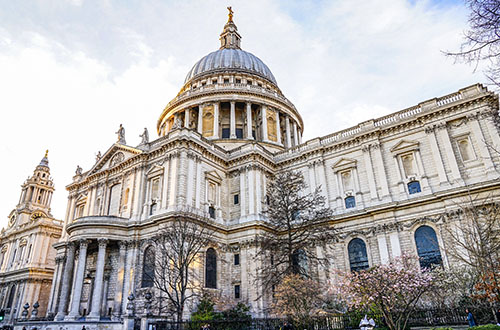 Entrance to St. Paul's Cathedral - ticket

You can enter St Paul's Cathedral at a discounted rate. Visit the cathedral floor and crypt and enjoy panoramic views of London. A multimedia guide and tour are provided.
Best theatre shows in london
There is a strong tradition of West End musicals in London. The Phantom of the Opera, Mamma Mia, and The Lion King are just a few of London's timeless musical hits. There's no better place to see a musical than London.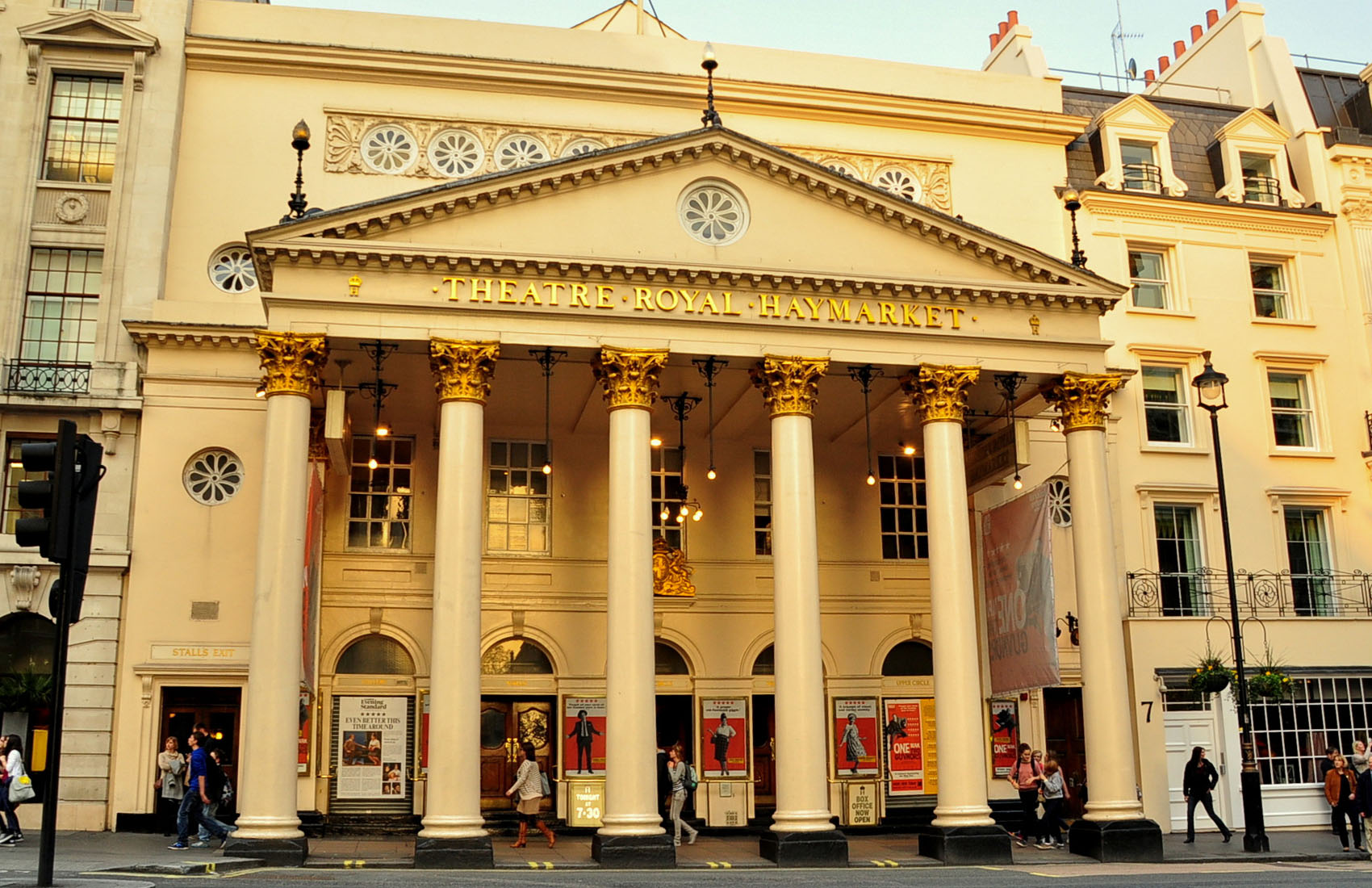 Royal Haymarket Theatre
Wicked the musical
A delightfully entertaining musical about two witches of Oz, one of the world's most iconic musicals. Definitely a must-see if you're in London, the musical features enchanting theatre magic.

The Tina Turner Musical
Based on the book by Katori Hall, TINA celebrates the remarkable life of music icon Tina Turner. The musical features many of her best songs that made her famous through the world.

You can find and book today's most popular West End theatre tickets here. There are a lot of favorite shows and new ones to choose from here.

Exciting tours in london
As London has so many things to see and do, you are sure to find a way to entertain yourself to the fullest, no matter where you are in the nation's capital. If you are looking for something unique, try out one of the following tours.

The London Eye Ticket with Fast-Track Option

You should take the fast track. It is truly captivating to ride the London Eye. One of the world's tallest observation wheels, the attraction has been London's top visitor attraction for over a decade.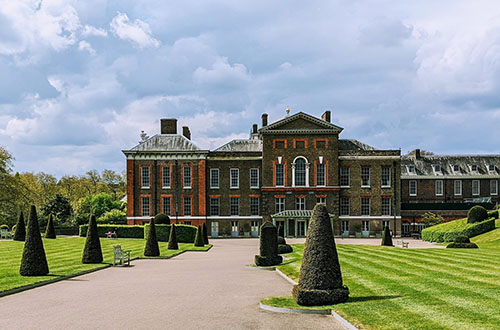 Kensington Palace Sightseeing Entrance Tickets

Experience London's Kensington Palace. Visit this popular royal landmark. New exhibition Royal Style in the Making explores the close relationship between fashion designers and royal clients.

fun Adventure experiences in London

What would you do if you wanted to do something risky and exciting in the capital? Try one of our London activities that will make you sweat.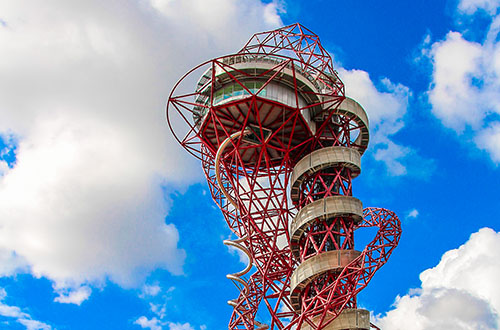 ArcelorMittal Orbit: Skyline Views with Optional Slide Ride

The tallest sculpture in London offers breath taking views of the city in the distance up to 20 miles. If you want an exhilarating ride down the 178-meter slide, choose the slide option. the world's tallest and longest tunnel slide.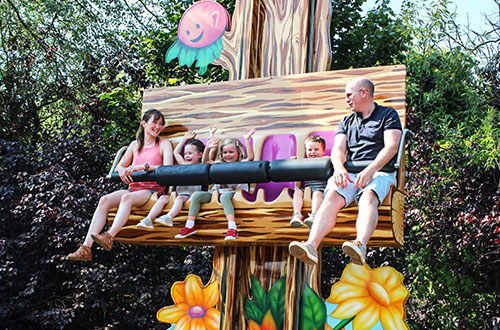 Chessington World of Adventures Resort: Entrance Ticket
With more than 40 rides and attractions, this adventure resort offers its guests a world of excitement and thrills. In the mysterious African Kingdom of Chessington Zoo, you will be able to meet exotic animals including white rhinoceros, zebras and lions.
tourist attractions in london
While you are in London, you will definitely want to see some stunning landmarks. The following two are stunning landmarks and worth a visit. Don't forget your camera to capture memorable photos. Even though Windsor Castle is slightly outside London, it is definitely a must see.

Windsor Castle
There have been 40 monarchs residing at Windsor Castle over its long history. It is the oldest and largest occupied castle in the world. Visitors are welcome to explore the State Apartments and the castle throughout the year.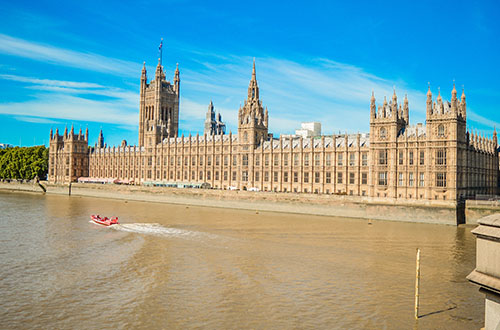 Houses of Parliament
Among its many functions, the Palace of Westminster serves as a meeting place for both the House of Commons and the House of Lords. It is situated exactly near the Big Ben in the central London area of the City of Westminster.

where to stay
Choosing the right accommodation for your trip will make your vacation more enjoyable. There are a variety of luxury resorts and reasonably priced three-star hotels to suit every traveller's style in this city.
Depending where you want to stay and what type of accommodation you choose, prices will fluctuate. 
See the best areas where to stay in London and also check out Booking.com for great rates for your accommodation.
This page summarises how London is in March and what to expect if you visit here during that time. If you want to learn more about London's attractions why not see February in London or April in London. If a general overview of things to do in London is enough, then check out guide.
frequently asked questions about london in march
With spring just around the corner, March is such a blissful month to visit as you can see the city transforming from the very cold winter to the beautiful and colourful spring.
With March being somewhat an off-season time for people to travel to London, prices might be slightly lower than peak months. This is not always the case as it depends on what is going on in London.
It's still cold in London during March and not very sunny. There are still fewer tourists during this month, so it's your last chance to visit London at a time when it's less crowded.
Want To Share This Page On Pinterest? Pin It Here!
Photo sources
Windsor Castle - Image by falco from Pixabay
ArcelorMittal Orbit - Fred Romero from Paris, France, CC BY 2.0, via Wikimedia Commons
Chessington World Of Adventures Resort - Photos_of_CWOAR, CC BY-SA 3.0, via Wikimedia Commons
Kensington Palace, Kensington Gardens, London, UK - Photo by Nicholas Musilli on Unsplash
Theatre Royal Haymarket - Eluveitie, CC BY-SA 3.0, via Wikimedia Commons
Kew Gardens - Image by Richard Mcall from Pixabay
St. Paul's Cathedral - Image by Tinnapat from Pixabay
want to share what you read? share below