travel guide to london in April
Warm Days Ahead and Colourful London
If you plan on travelling to London in April, there is an abundant list of things you can do. It's finally springtime, start enjoying the beautiful weather, birds chirping, flowers blooming, and trees budging.

London attracts a lot of tourists every year. People are inspired to dream and are attracted to the place because of its wonderful cuisine, landmarks, and customs of its inhabitants.
No matter what time of year it is, London offers something entertaining to do.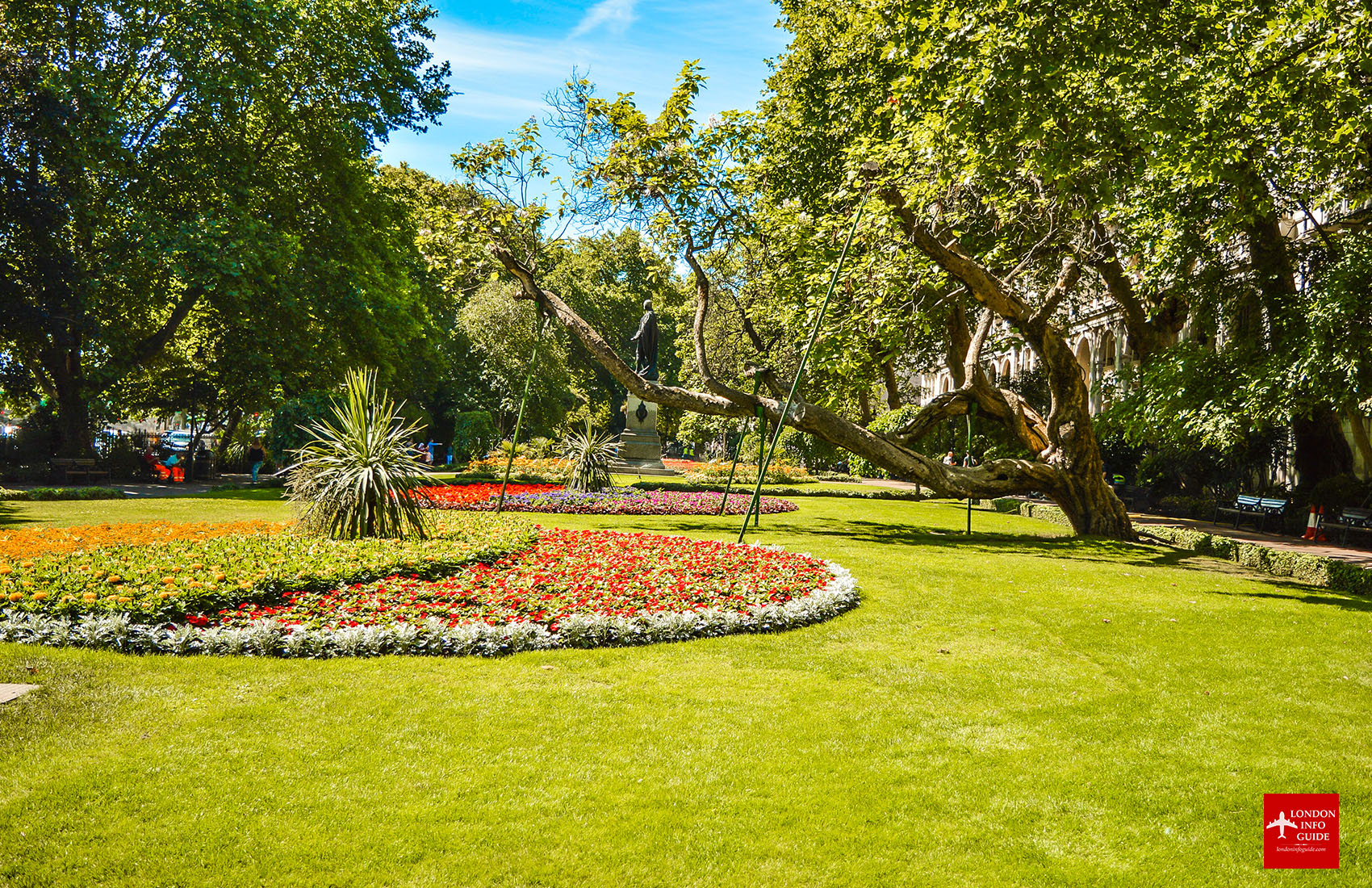 Whitehall Gardens
10 things to do in london april
If you have time, you might like to visit Kensington Palace Gardens, which is an exclusive street in Kensington, which you enter through gates at either end of the street, with very expensive houses.
The bright, colourful architecture and alternative shops of Neal's Yard make it stand out in Covent Garden. Visit, enjoy and take lots of photos.
Do something different by flying on the Emirates Air Line Cable Car and glide across the river for breath taking views from a different perspective.
Enjoy a stunning view of the Thames from the Millennium footbridge, flanked on one side by the Tate Modern, Globe Theatre and St. Paul's Cathedral. 
On a full-day tour that includes skip-the-line entry, depart from London and take in the mysteries of Stonehenge and the Georgian city of Bath.
Take a picture with your own mobile in front of Harry Potter's Platform 9 3/4 at King's Cross Station and you will have a wonderful memory for your life.
Travel back in time to the London's Dungeons. With an entry ticket you will explore 1000 years of dark history through funny story tales.
A trip to Legoland Windsor Resort is a great way to enjoy the 55 rides, attractions, and live shows it offers.
Learn about the history of London's transport system for the past 200 years at the London Transport Museum.
A visit to Camden, where the town flea market is located, should be on your to-do list if you are interested in exploring London's neighbourhood.
london Weather in April
The weather in April is where days start to get warmer. We are now past the coldest months of the year. Throughout London, spring brings blossoms blooming and more sunlight.
When visiting London during this period, you should always bring a good raincoat cover and an umbrella as you cannot assume it won't rain.

top tours in london
A variety of tours are available in London, making you feel like you're taking a fun, entertaining journey. The list of tours is long, you won't be able to do all of them in one holiday, but we have rounded up the greatest famous tours any tourist is going to look for when planning a trip to the city.

Hop-On Hop-Off Sightseeing-Tour

Experience London on a double-decker bus. Taking advantage of the freedom of a single or multi-day pass allows you to board and leave at any stop. Listen to the onboard audio commentary for insights.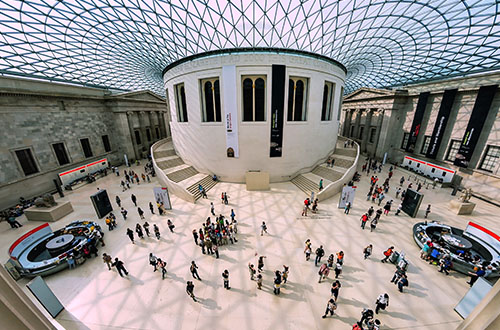 British Museum Tour

Take a trip back in time as you explore some famous British Museum treasures. The collection's treasures can be explored with the assistance of an expert guide, which will provide you with a better understanding of human history, art, and culture.

top theatre shows in london
The West End theatre is one of the most well-known sights in London that you can't imagine London without it. Make sure you have a look at what you can watch when you are in London if you are planning to come here.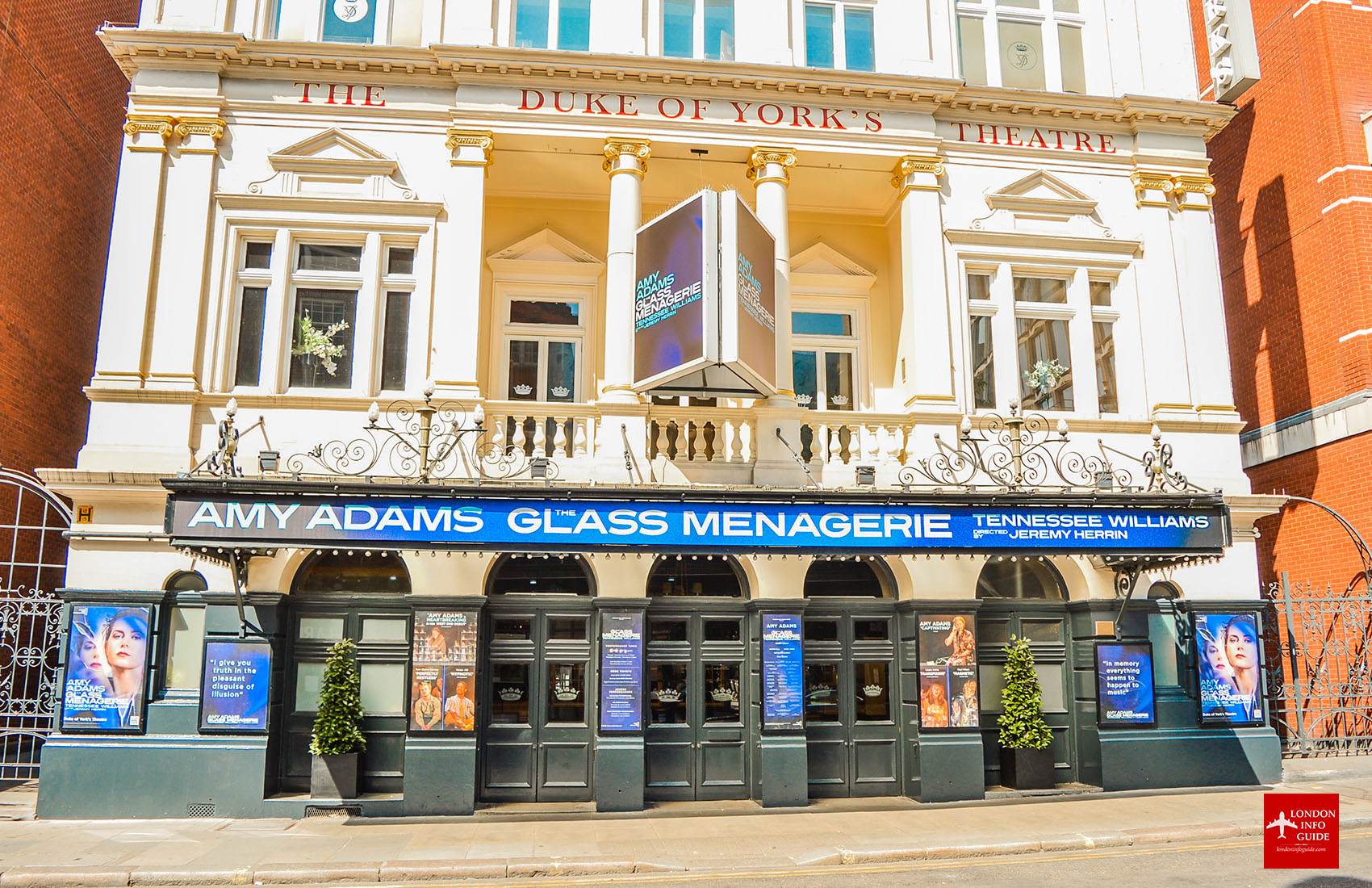 London in April - Duke of York's Theatre
Frozen The Musical
Live on stage, this hit Disney film production features all your favourite characters from the film. With this high-energy show, we are sure you will be blown away by the sheer energy of the show. You will love the songs, the stories, and seeing your favourite characters live.
The Phantom of the opera

One of the world's most popular and persistent performances since 1986. Over the years it became an audience favourite over the years with some of the best music by Andrew Lloyd Webber and lyrics by Charles Hart.
Trying to find the best theatre tickets in London? Book your London theatre tickets now by clicking on one of the below shows or see further through the same link and find your favourite one.

best tours of london
Do not miss this amazing opportunity to make your London trip a memorable one. London's iconic landmarks are a must-see on any trip to the city. Have a look at these two of the most popular.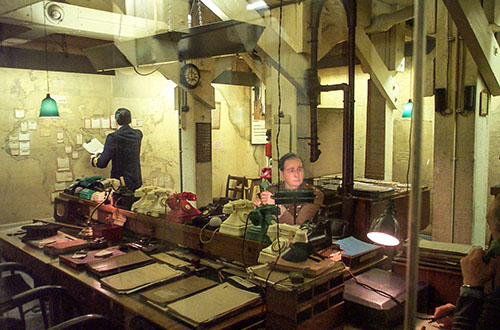 Westminster in WW2 & Churchill War room entrance
Visit Westminster Abbey and Churchill's War Room, both of which were the focal points of all the coordination and effort to repel the German invasion during World War II. You will also be able to see other world-famous sights such as Big Ben and Downing Street.

Half-Day Street Art Tour and Workshop
A workshop and walk through London's East End will feature some of the world's best street art, including works by Banksy, ROA, Invader, Shepherd Fairy, and Eine. Create your own stencil and practice freehand spray painting with amazing tutors.

fun Adventure experiences in London

You can find something different in a city overflowing with culture, history, entertainment, and unforgettable cuisine. Taking part in an adventure tour is something different from what everyone does on a regular basis. We have two ideas for you.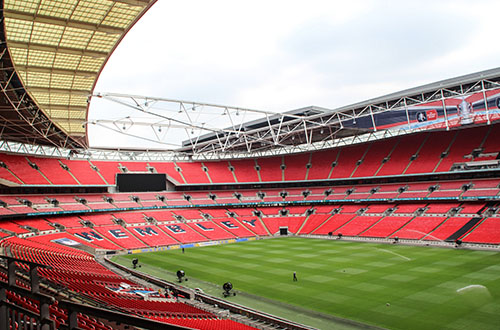 Wembley Stadium Guided Tour
Get a guided tour of the stadium with all-access. Find out what's normally reserved for the big stars at the UK's largest sports and music arena. The empty stadium will blow you away. Take a look at some memorable moments in sports and culture.
Harry Potter london walking and river tour
Discover the magical world of Harry Potter wizardry on a walking tour of London from Westminster to Millennium Bridge. This two hour tour visits filming location familiar to Harry Potter film locations as well as iconic London landmarks.

tourist attractions in london
You may be like many others who have dreamed of experiencing several memorable landmarks over an extended period of time, but have not had the opportunity to do so. Check these two sights, they might be something that might interest you.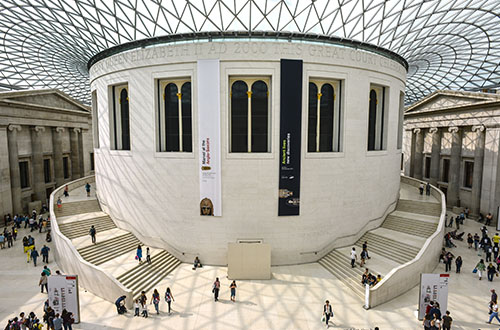 British Museum
There is no better place to learn about cultures around the world than to visit the British Museum where you will find art, history, and culture from around the world. There is no entrance fee to the British Museum, and permanent galleries are accessible for free.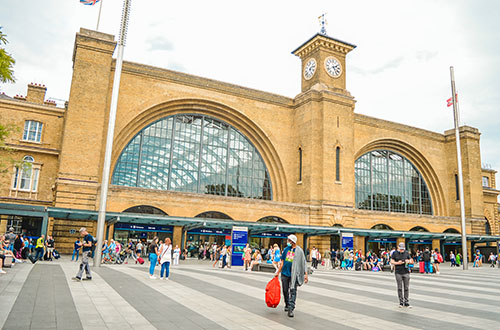 st. Pancras Station
London's gateway to Europe is St. Pancras station, located in the Central London. In less than an hour, Eurostar trains transport travellers from the UK capital to Europe. The best location to find delicious meals includes a range of eateries, cafes, and bars.

where to stay in london
Visitors have not yet arrived in large numbers. Nevertheless, you will have the majority of the attractions all to yourself. When choosing your accommodation, find one as close as possible to the main attractions, especially if this is your first visit.

See Booking.com for great rates and also check out the best places where to stay in London.
To conclude, London in April is a great time to visit if you want pleasurable weather. You could also check out March in London or May in London. If you are looking for a global overlook of things to do on a month by month basis check out what to do in London.
frequently asked questions about april in london
Warm days are yet to arrive but we can start to see the temperatures rise and the sun shining even more. With London being in the midst of spring, you get to enjoy the greenery that surrounds the city including colourful blooming flowers.
In spite of the fact that April is still a shoulder month, the crowds are still away. In addition, Easter time, the London marathon, and school holidays are all taking place at the same time, which will have an effect on the prices.
During April, London starts to experience a higher rate of tourists compared to the previous months. Though, it will still not have reached it's peak and due to this is a great time to come if you wish to have a noncrowded holiday.
Want To Share This Page On Pinterest? Pin It Here!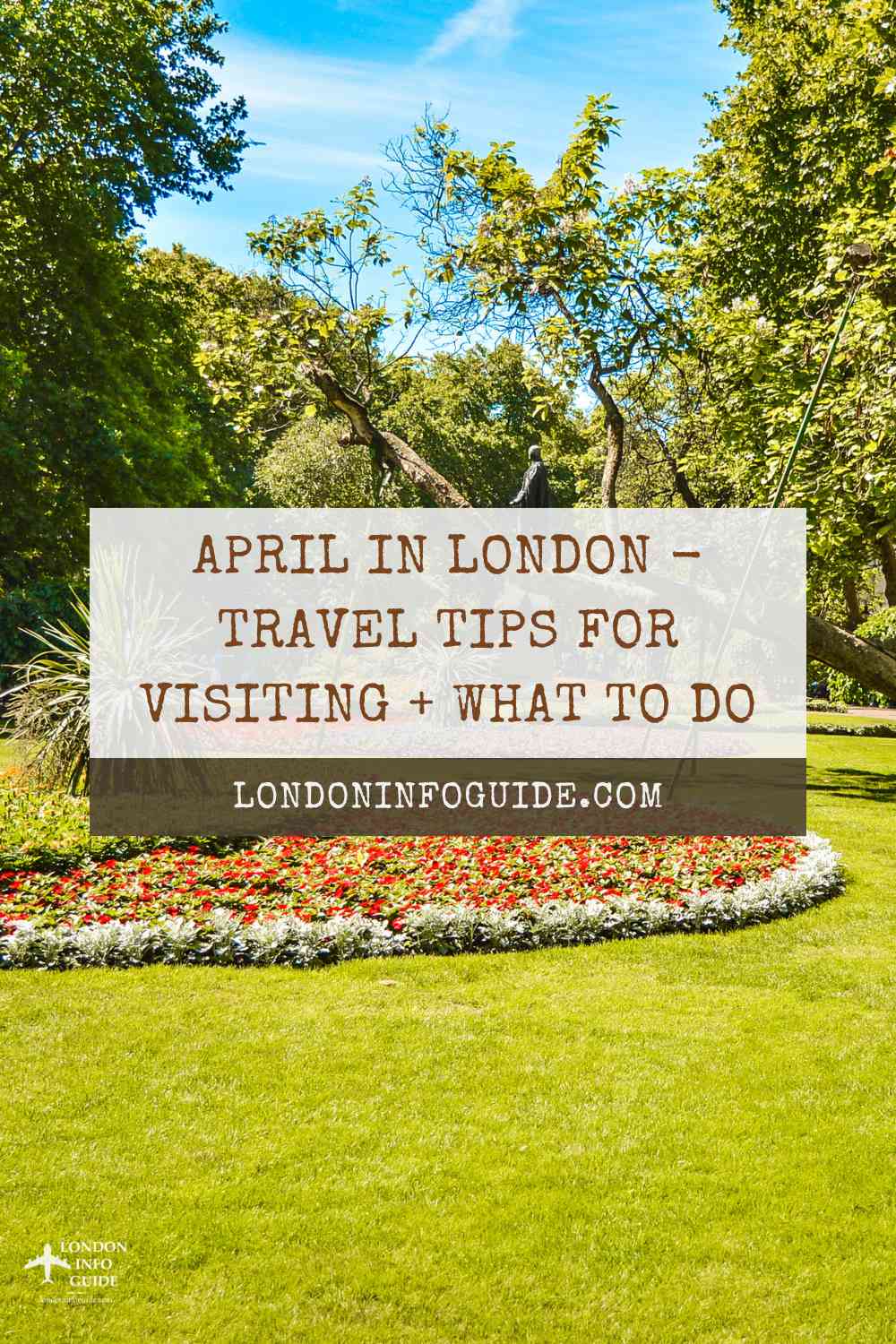 Photo sources
British Museum - Image by hurk from Pixabay
Wembley Stadium - Image by Chris Schweiger from Pixabay
Churchill Maps Cabinet war rooms - Kaihsu Tai, CC BY-SA 3.0, via Wikimedia Commons
London Street Art Shorefitch Eastend - Image by Kerstin Herrmann from Pixabay
British Museum - Photo by Viktor Forgacs on Unsplash
want to share what you read? share below